22/23 Season Tickets on sale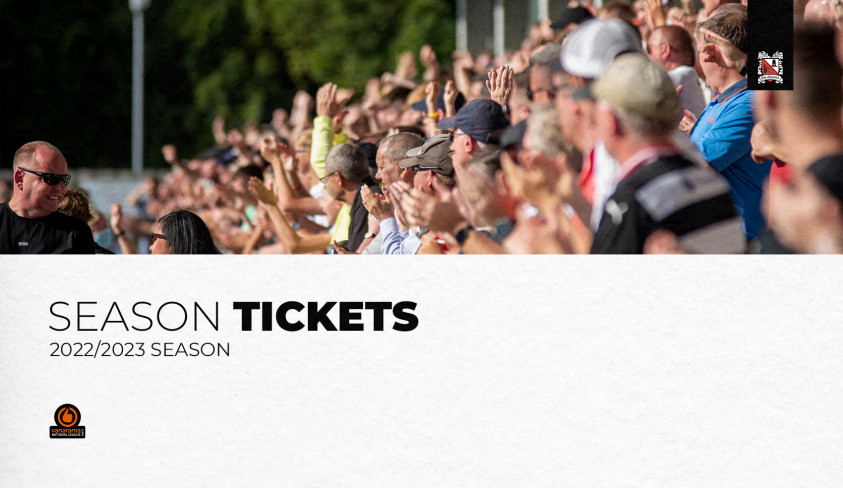 Buy online or at Quaker Retail
Season tickets for the 2022/23 season are now available for sale and renewal online or in person at Quaker Retail.
Buying a season ticket gives you big savings over matchday prices and is as important as ever to the club in ensuring we can back Alun with the best budget possible.
We're pleased to announce that the Season Ticket pricing for 22/23 is now even better value than 21/22. As we will have two additional home fixtures next season there has been a small uplift in the total cost of the ticket but the per game cost works out marginally cheaper. We've also increased the age limit for free child admission (with a paying adult) to Under 12.
If purchasing your ticket online you can either pay as a single lump sum, or split across three equal monthly instalments. If you're looking to spread the cost of your ticket over a longer period and the convenience of not having to renew every year then our popular Pay Monthly option is for you.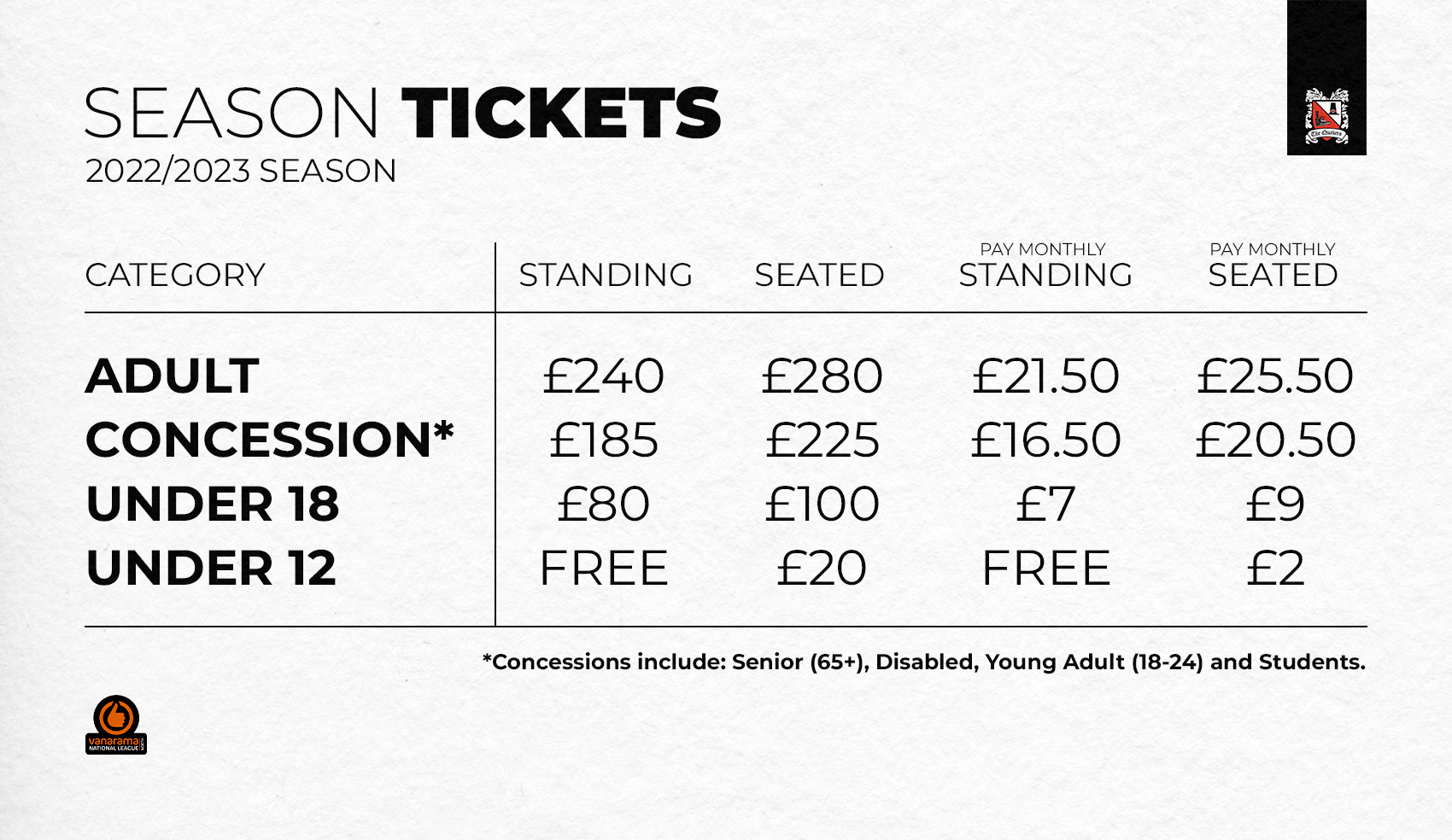 In addition to saving money on our matchday prices season ticket holders get priority access to tickets for both home and away cup matches.
Any questions check out our Ticketing FAQs or email seasontickets@darlingtonfc.org.