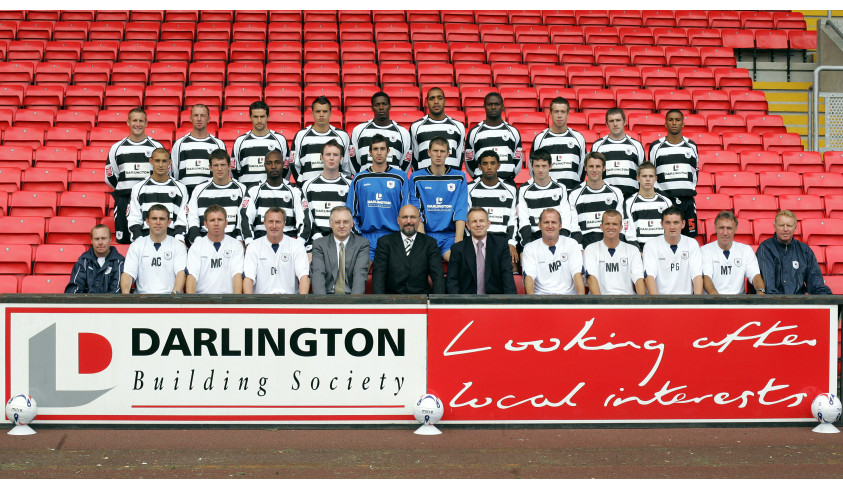 Ray Simpson / 13th March 2019
A look back at some of our old playing kits
---
As we build up to Retro Day on Saturday, Craig Stoddart looks back at our playing kit for the 2005-06 season
After producing a first for the club by introducing an all-black kit the previous season, Xara repeated the trick with this effort, this time adding a few white splashes.
The alterations, however, made this inferior to its predecessor and made one wonder why they'd bothered.
Given its grand unveiling on the opening day of the season – a 1-1 draw at Rushden & Diamonds when Clyde Wijnhard scored a penalty, pictured, and Shelton Martis made his debut – but by the second away game at Grimsby Quakers were in a red third kit.
Darlington were back in black, however, for the trip to Chester City, an infamous 4-4 draw when Akpo Sodje scored a hat-trick and making his first league appearance was new goalkeeper Bert Bossu.
A bit like Bossu, with a red away kit also available, the black shirts were not really needed and lasted only one season.
Share this