Longfield Group and Mr Q lend a helping hand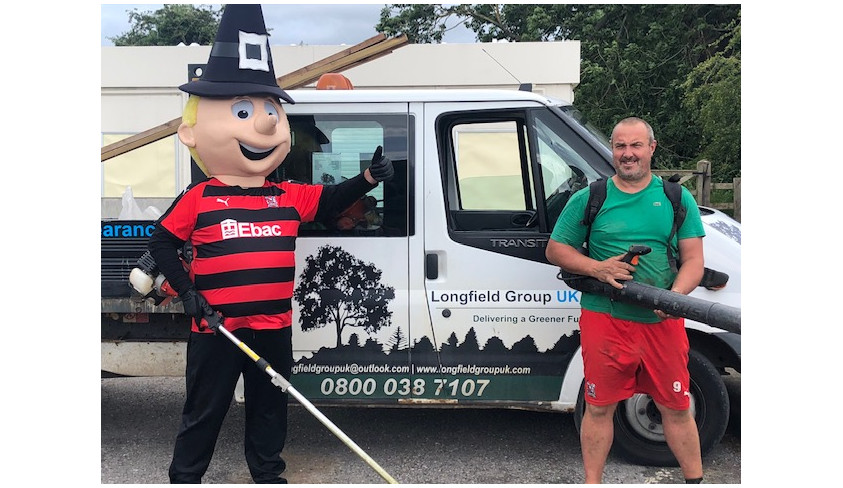 Sponsor and volunteers rally round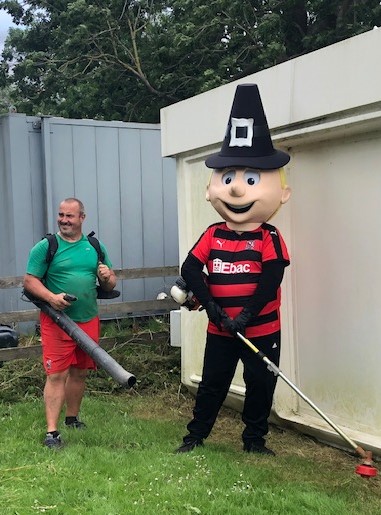 Darlington Football Club learned recently of an attempted break-in at its retail outlet at Blackwell Meadows. No entry was gained and therefore nothing was stolen. However, some damage was caused to the exterior of the unit and thanks to a quick thinking group of Club volunteer officials, with help from a Club sponsor and Club mascot Mr Q, everyone has rallied to clear the area and repair the damage on Friday.
The Club would like to thank one of its sponsors, Rodney Dale, Director at Longfield Group UK Ltd, for his time and assistance to clear the undergrowth area around the damaged site. We also wish to thank David McNeil for supplying some stainless steel and aluminium plates to allow the repair to be made.
The Club is very grateful for the help from volunteer officials, Sean Hadland, Neil Raper, Joe Peacock and Jo Cameron, who collectively organised the entire repair operation.