Programme Memory Match August 1939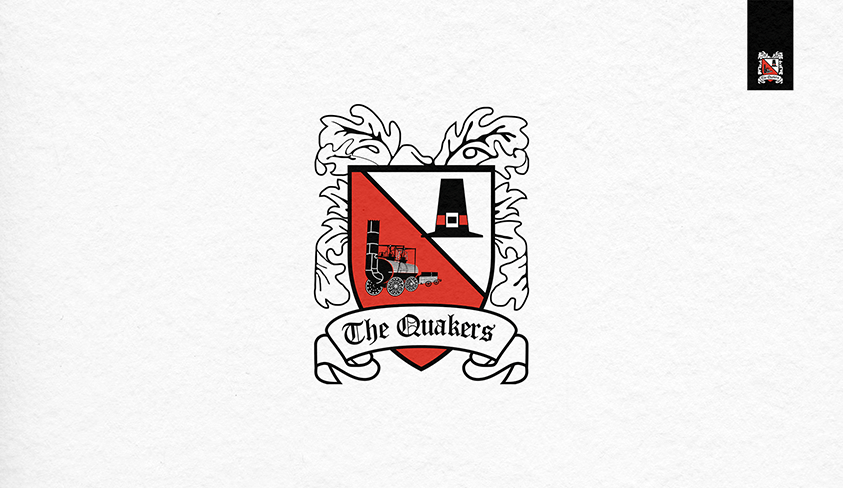 In the latest of his Memory match series on the website, Simon Weatherill remembers the home game ag...
In the latest of his Memory match series on the website, Simon Weatherill remembers the home game against Southport on August 26
th
1939.
The start of a new football season is always filled with an amount of uncertainty, but the 1939/40 season kicked off with those taken to a whole new level. Europe had been living under the threat of war for more than a year. So much so that Darlington had finished the previous season by releasing virtually all their first team squad, so that they wouldn't have to pay them throughout the summer months. Practically a complete new team was signed as the new season approached and eight new players were in the starting eleven for the first game, at home to Southport, on August 26th. As events unfolded elsewhere, the Southport game would prove to be the only home game of the season, a season that lasted precisely three games. After hosting Southport on the Saturday, we visited Lincoln on the Monday and then Hitler invaded Poland on the Friday. It was decided that fixtures would go ahead as scheduled on the Saturday, when we visited Rotherham, but then on Sunday September 3rd Britain declared war on Germany. The Football League was immediately suspended and the season came to an abrupt end. The players were paid up until September 6th and then their contracts were suspended, leaving them all out of a job.
The programme for that one home game of the season consisted of eight pages. It cost one penny and was printed on pink paper by Dressers. It consisted of basically the team line-ups and a club editorial – "A Club Chat on Men and Matters" – which outlined what had been happening around the club. The rest of the programme is made up of adverts, some of which make for very interesting reading 74 years later. In August 1939 John Neasham was the main Ford dealer in the town and was offering the new Ford Eight car for £115.
For the first time in five years Darlington won their opening game of the season, beating Southport 1-0 with a goal by O'Dell. Receiving a pass from Hodgson, just after half time, he shot through a crowd of players from 25 yards out, giving the keeper no chance. This was one of very few attempts on goal in a match that was dominated by defences on a difficult surface, made greasy by thunder showers before and during the game. Darneton, writing in the Northern Echo, was clearly impressed with the new team that manager Jack Carr had put together. He predicted more success for the side, as they gained more experience of playing together. 4434 people watched the game.
The same team travelled to Lincoln on the Monday night and returned home with a 2-0 victory, with goals by Johnson and Ashley. The third and final game of the season was a 2-2 draw at Rotherham. O'Dell and Spedding being the goalscorers in an unchanged team.
Football didn't cease completely at the outbreak of war. The League competition was suspended because of a ban on the assembly of crowds and a realisation that travel of any large distance was going to be a problem. It was agreed that football was good for morale and so several friendlies were quickly arranged. On October 2nd at a meeting in Crewe it was decided that a regional football competition would be started. All but six of the Football League teams entered and were split into eight regional leagues. Darlington were placed in the North East League, which kicked off on October 21st.
Players were paid a set fee of 30 shillings per game. A guest player system was introduced because so many players were spread all around the country in military service. Any team struggling to field eleven of their own players could fill any gaps with players of other clubs, who were in the area. Darlington benefited from this with the close proximity of Catterick Camp providing a steady stream of quality replacements, including the occasional international, such as Jack Robinson, the Sheffield Wednesday centre forward, who had 4 England caps to his name.
Team v Southport  : A. Todd, W. Brown, H.E. Foulkes, J.J. Spedding, W. Smith, J. Hodgson, R. Simpson, W.T. Johnson, H. Ashley, W.R. O'Dell, R.J. Fuller.
(The same eleven played all 3 league games that season.)