Thanks to our Virtual Matchball Sponsor, Longfield Group!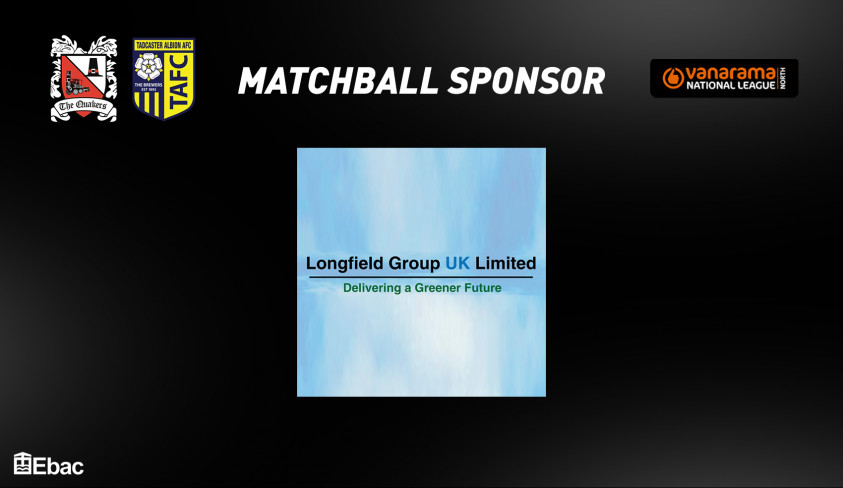 Longfield Group back the club
Darlington FC would very much like to thank Longfield Group for being our generous Virtual Matchball Sponsor of Tuesday's Emirates FA Cup tie against Tadcaster Albion.
Longfield Group are owned by devoted Darlo fan Rodney Dale and have helped in many different ways -- we are grateful for his support.
For as long as we're playing in front of an empty stadium, we're looking for virtual match and matchball sponsors --- more details here:
https://darlingtonfc.co.uk/news/be-the-virtual-match-sponsor-or-matchball-sponsor-of-a-darlington-fc-game