Pay Monthly Season Pass
Follow your club with a single monthly subscription payment
Pay monthly and automatically renew year-on-year without lifting a finger

Whether it's the excitement of the first games in August or the thrill of a promotion chase, our Pay Monthly Season Pass means you can get involved at any time of year and get twelve months of home league games at a fantastic price and with the benefits of being a Season Ticket holder too.
With more home games packed into the schedule than normal across the coming season a Pay Monthly Season Pass is the most affordable and convenient way to follow The Quakers next season. You get all the benefits of being a season ticket holder with one simple monthly payment plus save money on the standard matchday admission prices.
These days many of us are used to paying for bills and services via monthly direct debits which allows us to schedule payments and forget about them – why should supporting your club by attending games be any different? If you're a regular attendee paying match-by-match then paying monthly means that you can equally spread the cost across 12 months rather than the usual 9 months of the season and not feel the burden of multiple home games in quick succession – all at a significantly lower price than paying on the gate.
An adult can watch all the Quaker's home league fixtures from just £21 a month, whilst Concessions are £16 per month and Juniors just £7 per month.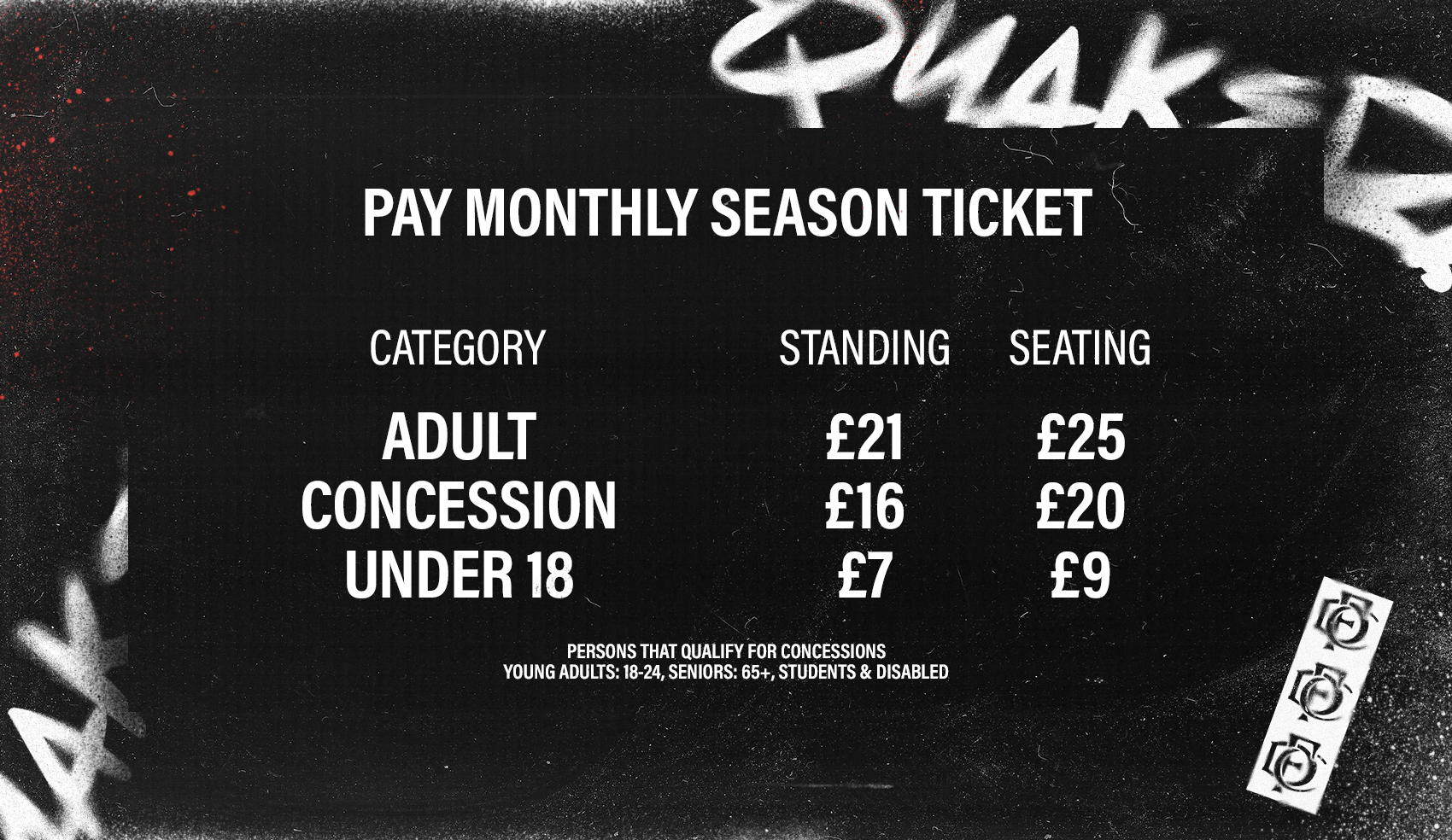 What's more, whilst you have to commit to subscribing for at least 12 months, you can join at any time.
To purchase a Pay Monthly subscription simply head to yourclub.darlingtonfc.co.uk and log into your account. If you haven't got an account please create one. Once in your account, click 'Fan Services' and choose '21/22 Season Tickets'.