Season Tickets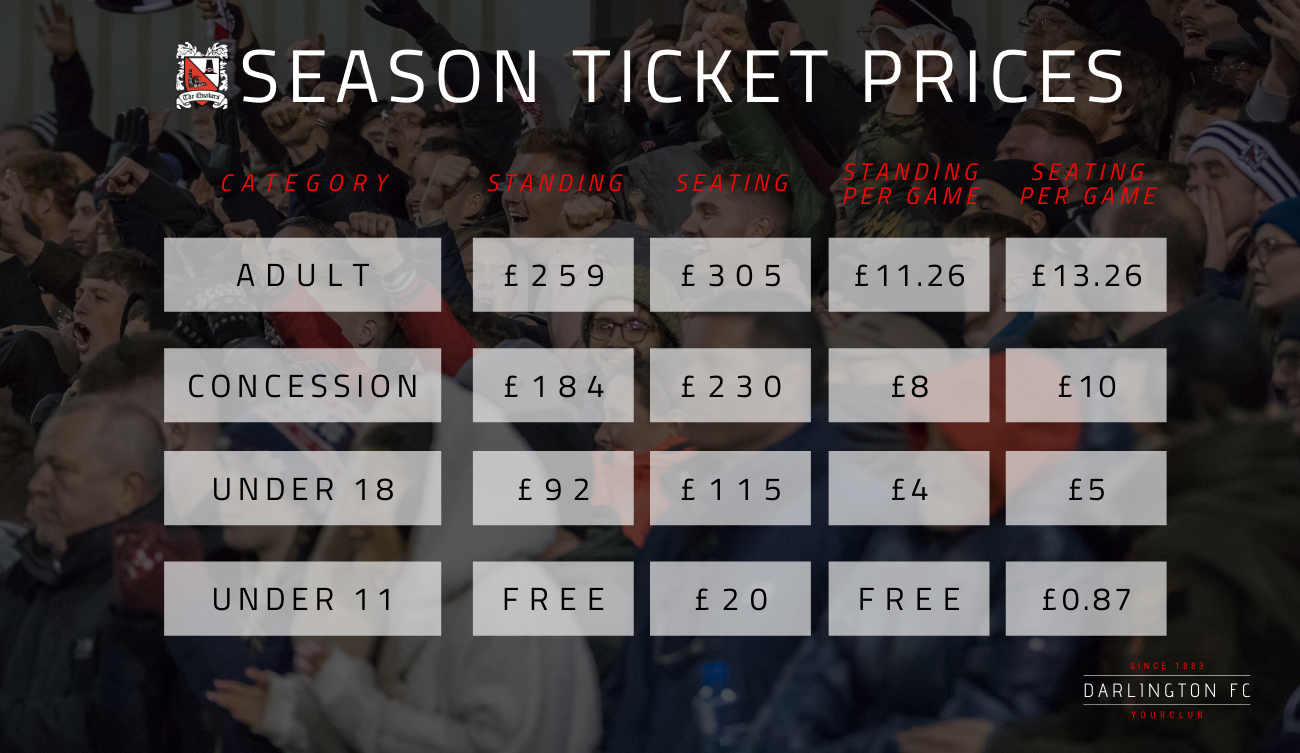 In order to help spread the cost of a season ticket we've launched an instalment plan option - the sooner you sign up - the longer you'll have to pay your season ticket off before the start of the 20/21 season.
Spread your season ticket payment totally interest free across up to 5 months. On the 1st day of each month the period which you can pay across if you haven't yet purchased will decrease by one month. So, for example, on the 1st May you'll be able to pay across a maximum of 4 months and on 1st June a maximum of 3 month and so on.
An adult standing ticket can therefore be purchased for just over £50 per month across 5 months. This facility is only available when paying online by credit or debit card.
All of our season cards including 500 Club cards now contain contactless technology meaning that entry to the ground has never been easier - simply present your card at the turnstile marked "Season Cards" and your card will be instantly verified again our ticketing database in order to grant you a smooth entry.
All cards issued from 13th July 2019 onwards will be "lifetime" cards and will be re-activated rather than re-issued in future seasons should you choose to renew. This approach not only makes the process more effeicient but saves time, money and the environment. Any lost cards will be subject to a £5 admin fee for replacement. Any damaged cards will be replaced free of charge. All queries should be email to seasontickets@darlingtonfc.org
SEASON TICKETS (Seated)
Adults: £305.00
Concessions: £230.00
Children Under 18: £115.00
Children Under 11: £20.00
(Only valid when bought with an adult or concession ticket)

SEASON TICKETS (Standing)
Adults: £259.00
Concessions: £184.00
Children Under 18: £92.00
Children Under 11: £0.00
(Only valid when bought with an adult or concession ticket)
Purchase online: