Season Tickets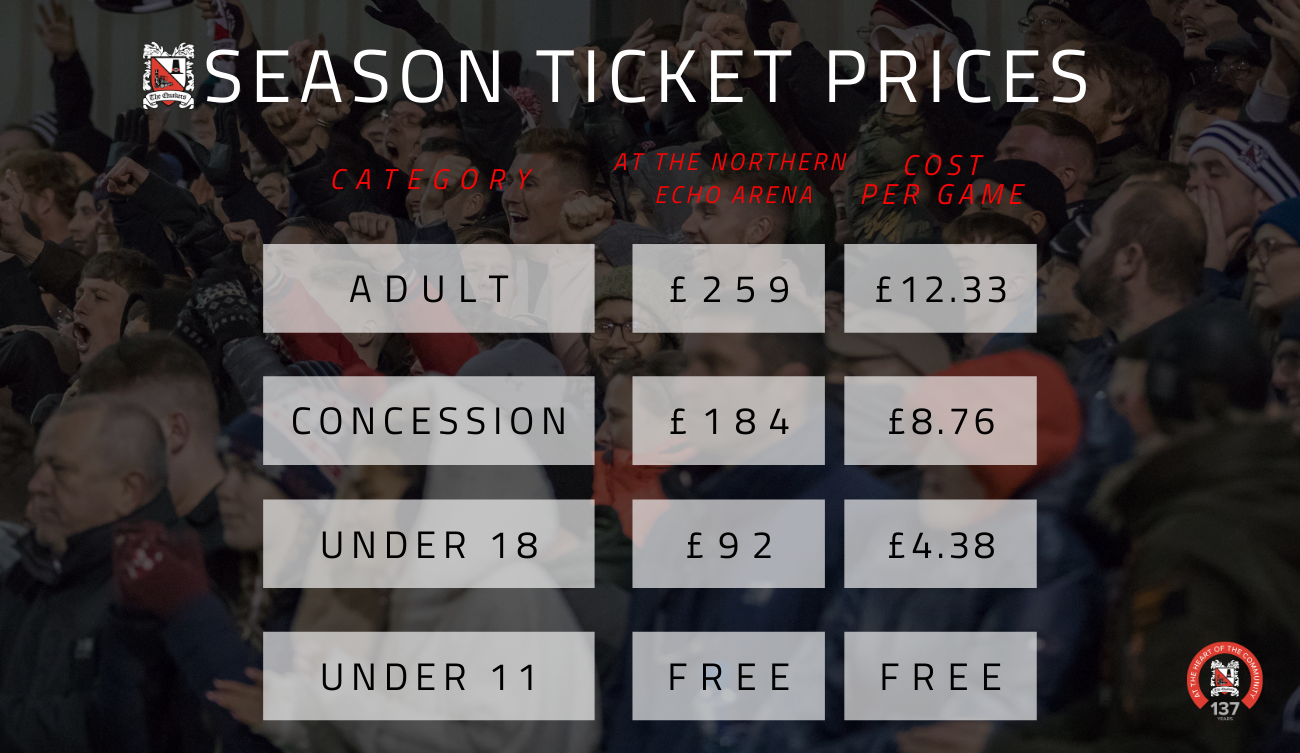 Darlington FC will be playing next season at the Northern Echo Arena whilst social distancing guidelines remain in place following the National League granting permission for a temporary re-location on health and safety grounds.
Purchase your season ticket now to secure:
Saving on the standard matchday ticket admission price
Your own allocated seat across the whole of Season 20/21
Access to the supporters bar within the main stand before, after and during games*
Priority ticket access for away and cup games
All of our season cards including 500 Club cards now contain contactless technology meaning that entry to the ground has never been easier - simply present your card at the turnstiles and your card will be instantly verified again our ticketing database in order to grant you a smooth entry.
All cards issued from 13th July 2019 onwards will be "lifetime" cards and will be re-activated rather than re-issued in future seasons should you choose to renew. This approach not only makes the process more effeicient but saves time, money and the environment. Any lost cards will be subject to a £5 admin fee for replacement. Any damaged cards will be replaced free of charge. All queries should be email to seasontickets@darlingtonfc.org
All season ticket holders will get to pick their choice of seat at the Arena. We are currently implementing an online seating chart selector and will be in contact with all purchasers in due course.
*to be confirmed subject to social distancing guidelines

SEASON TICKETS (@ The Northern Echo Arena)
Adults: £259.00
Concessions: £184.00
Children Under 18: £92.00
Children Under 11: £0.00
(Only valid when bought with an adult or concession ticket)
Purchase online: