The partners of Darlington Football Club
We would like to thank the following companies who are supporting Darlington Football Club, and in turn, we urge you to use their services.
We can offer various sponsorship packages - see our commercial page for all our offers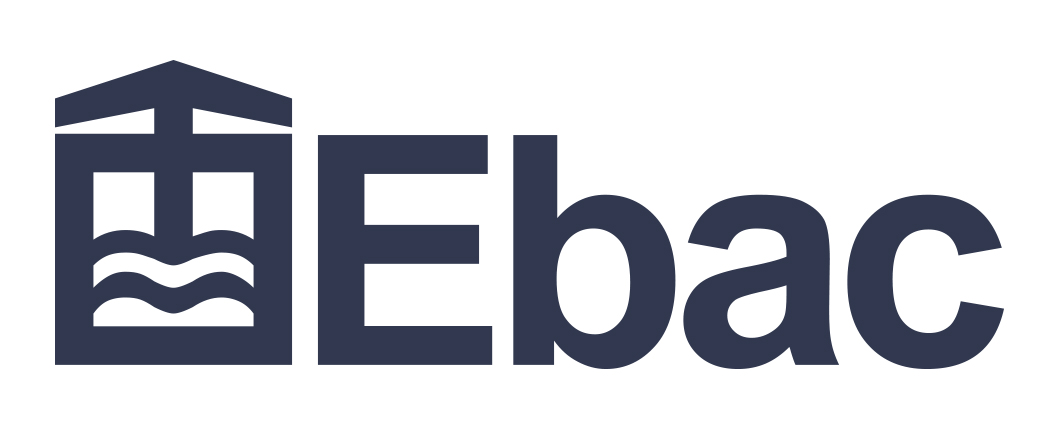 01388 605061
@EbacUK
EBAC, based in Newton Aycliffe, are the leading producer of de-humidifiers and water coolers in the UK.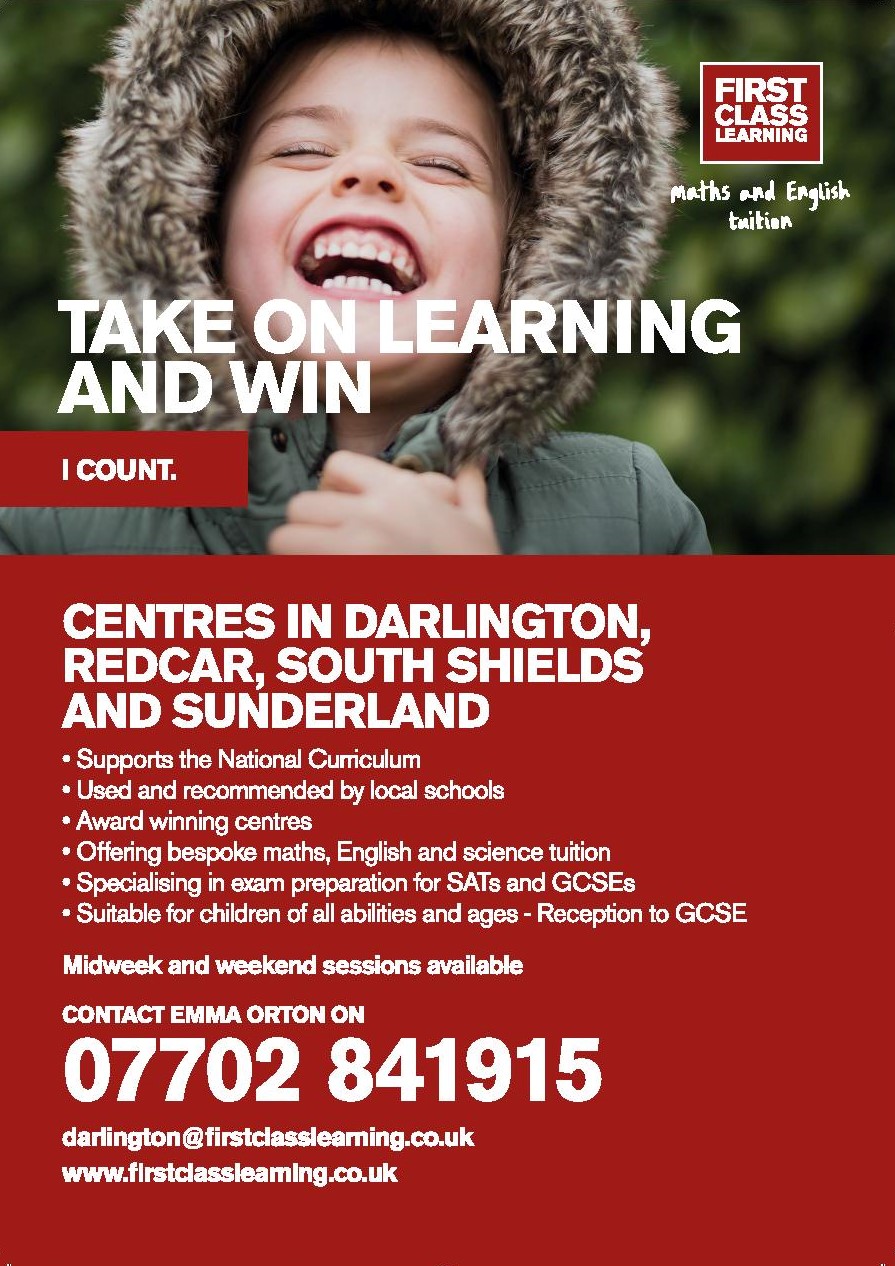 The First Class Learning Centres support children and adults in the local community in providing private 1:1 maths, English and science tuition.
Students of all ages attend their study centres at The Dolphin Centre and Hummersknott Academy in Darlington. They cater for learners from Early Years and primary through to GCSE, A Level and adult students.
Their expert tutors support your child's learning in maths, English or science or in all three subjects together with a personal learning programme in order to help with their school studies, build confidence and develop independent learning skills.
Their English, maths and science programmes are tailored to learners' individual needs so students move on only when they are confident with a topic. At First Class Learning they believe in 1% steps to 100% success.
Emma Orton started in business in 2011 when she opened a maths, English and science tuition centre serving students from Early Years to GCSE on a Saturday in Darlington. Initially this was alongside her full time teaching position, however, following the arrival of her first child Emma took over and made significant improvements to two other after-school learning centres in South Shields and Sunderland as well as opening an additional centre in Darlington midweek. More recently, Emma is also operating in Redcar.
First Class Learning creates confidence and helps students to reach their full potential. The Service provides support tailored to individual needs and focussed on the National Curriculum. Help is always available for school homework and exam preparation for SATs, GCSEs, 11+ and year 6/7 transition.
In providing a bespoke service to students and parents, Emma won an award last year in recognition for her outstanding and dedicated practice.
https://www.firstclasslearning.co.uk/
@FCLDarlington
Tel: 07702 841915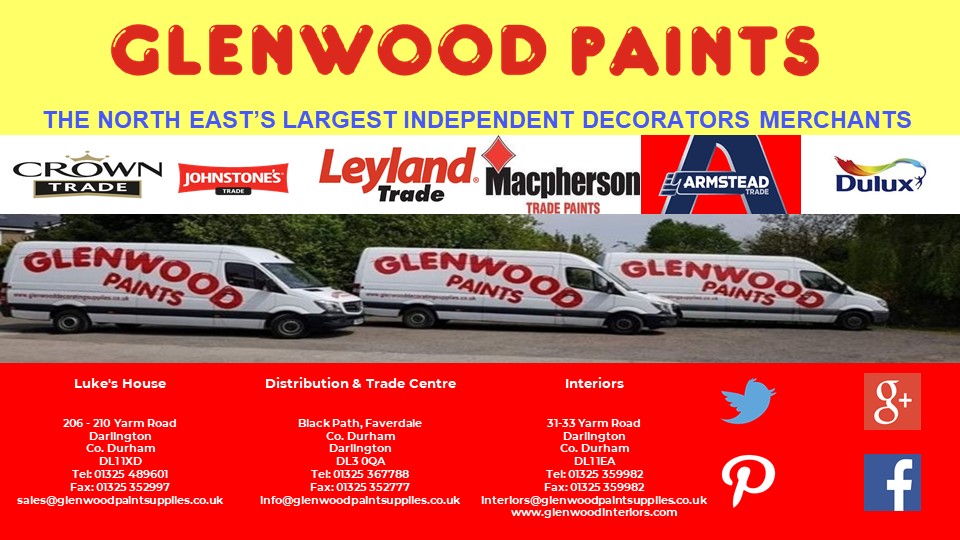 https://www.glenwooddecoratingsupplies.co.uk/
Glenwood Paints have a huge wealth of knowledge in the business and can offer advice and help on many decorating topics and issues. They have extensive experience in spray finishing, interior and exterior joinery and wood finishes; paint for industry, metal fabrication and fire protection paints are just some of the areas they have extensive knowledge on. They are proud to say many of their staff have been in the industry and with them for more than 20 years.
Tel: 01325 288003
info@glenwooddecoratingsupplies.co.uk
@glenwoodpaints

Screentech are a printing, graphics, embroidery and sign producer based in Darlington. They produce and install all of the advertising boards at Blackwell Meadows for Darlington FC.
https://www.screentech-ne.co.uk/
01325 483094
@screentech-ne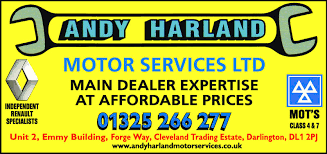 Andy Harland Motors offer Darlington fans 25 per cent off MOTs and 10 per cent off all car servicing!
Andy Harland Motor Services Ltd in Darlington has been trading since 2001. Our highly skilled technicians provide main dealer expertise at affordable prices. We are Independent Renault Specialists and are an authorised Delphi Diesel Service Centre, with experienced and trained ATA technicians.
We are a highly reputable repair garage and MOT station, providing a reliable and professional service. We understand the importance of quality customer service, which is verified by our extensive database of customers who return year after year.
We are confident that our highly skilled technicians can repair and maintain all makes and models of vehicle and will provide the highest possible standard of workmanship, using state of the art equipment.
We offer affordable competitive rates for all our services and we will always confirm the price upfront. We will provide a full clear explanation of the work to be carried out. Darlington fans will receive 25 per cent off the price of MOTs and 10 per cent off servicing (on production of DFC season ticket, DFCSG card or volunteer card)!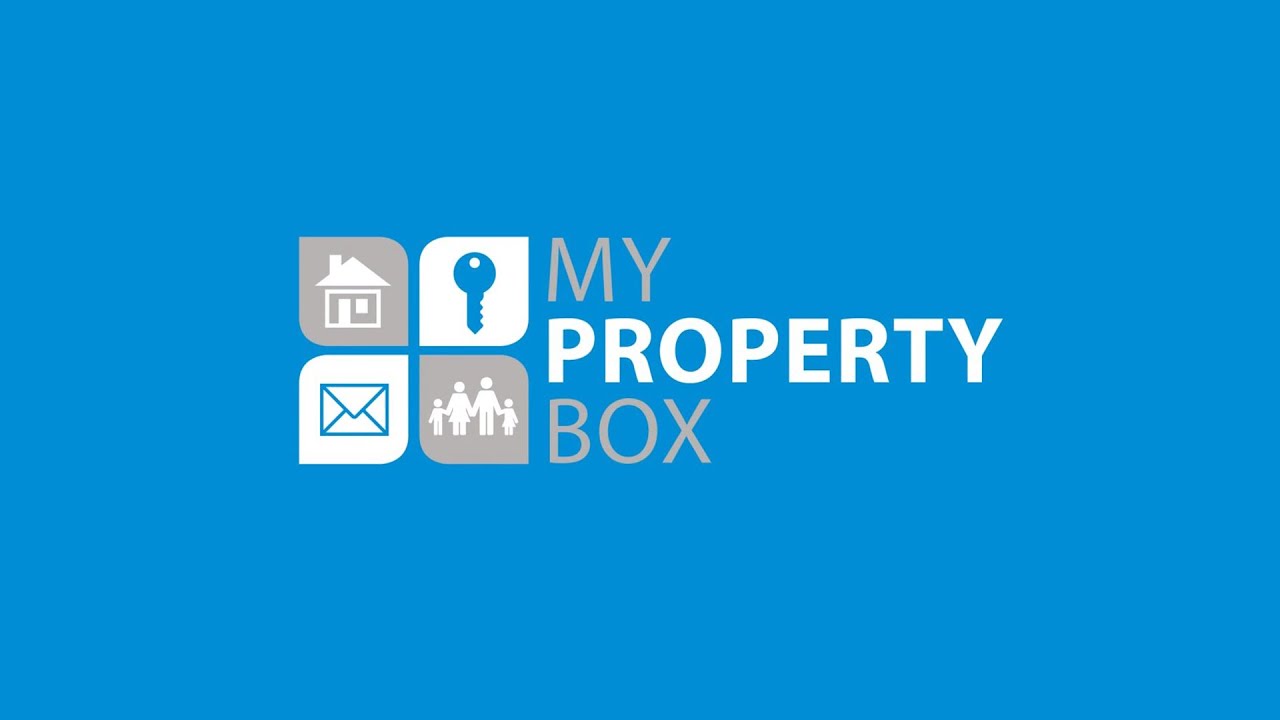 Over 1,000 tenants are drawn to our reputable company each month
We are a forward-thinking agency specialising in matching people with property
We abide by the strictest codes of practice
Our in-depth local knowledge means we let properties across the whole region and beyond
Phone: 0333 358 3676
Alton House 27-31, Grange Road Darlington Co. Durham DL1 5NA
Twitter: @MyPropBox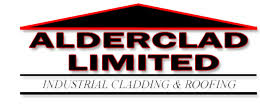 Since commencing trading in 1994 Alderclad, who are specialist roofing and cladding contractors, have successfully completed a large number of contracts in value from £10,000 to £1,000,000 and in that time have fully established themselves as a leading cladding contractor in the North of England.
Tel: 0191 581 4377
Email: alderclad@hotmail.com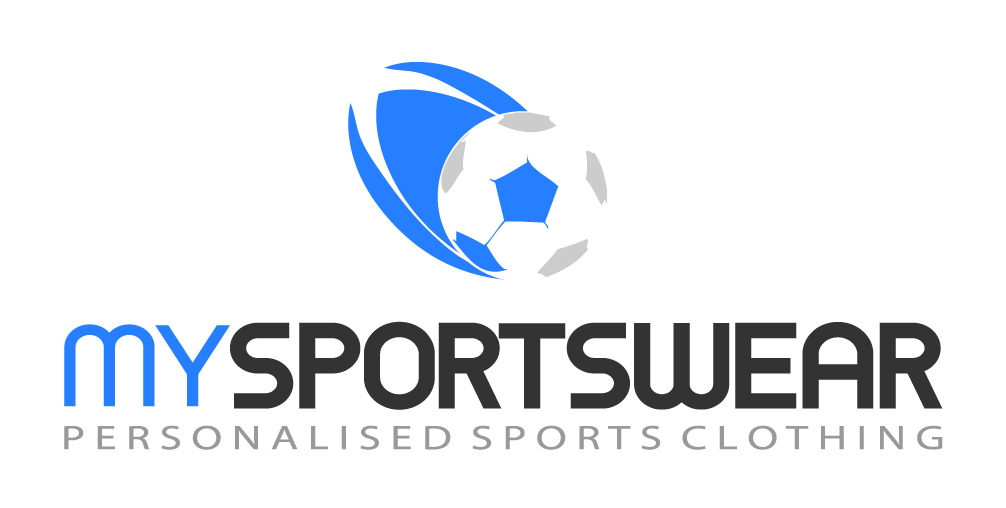 Local firm My Sportswear, which is owned by lifelong Darlington season ticket holders Mark Hunter and Theresa Mason, have agreed to stock Darlington Fc home and away shirts -- and hand all profits back to the club.
The company specialises in clothing for all sports in their premises at Morton Park in Darlington.
My Sportswear is located at Unit G4 in Morton Park and is open every weekday between 9am and 5pm, and on Saturday between 9am and 12 noon.
Tel: 01325 488884

PIMM Productions is a film production company based in the North East of England. Films already completed include the award-winning period drama 'An Unfortunate Woman' (directed by Sean Cronin) which was shot at Beamish Museum, and the concept trailer for 'Give Them Wings' (directed by Dan Perry).
As a company, they are committed to achieving cinematic excellence by utilising their network of local talent. Their aim is to provide as much value as possible, without compromising on quality. To that end they have drawn up a very competitive budget for 'Give Them Wings' which makes it an attractive proposition for potential investors. They have recently achieved accreditation under the government's Enterprise Investment Scheme (EIS), which ensures that investors in their film will receive tax relief of 30% on their investments.
Email: info@pimmproductions.co.uk
Twitter: @PIMM_productions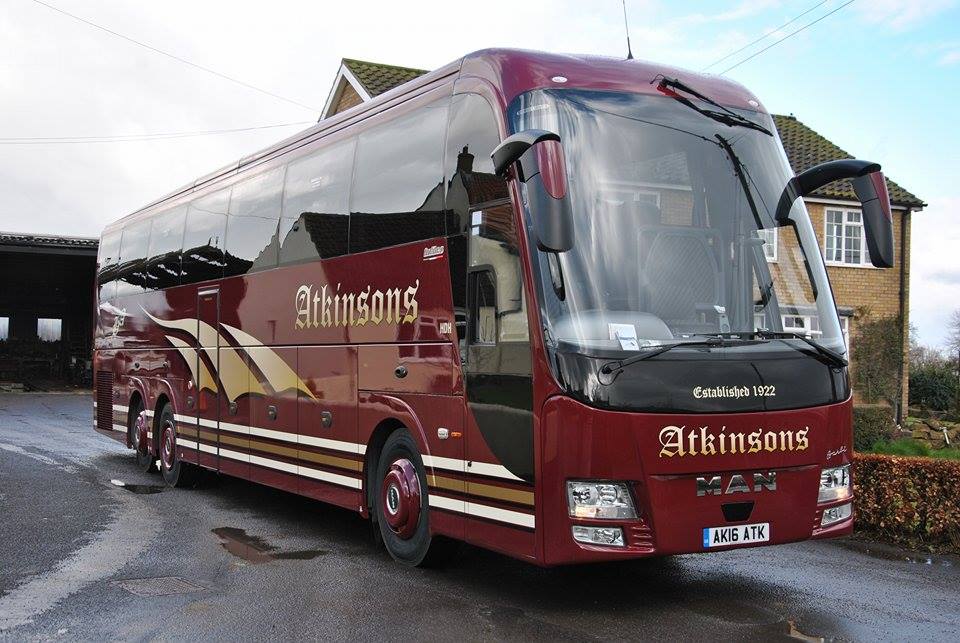 H Atkinson & Sons have a modern fleet of luxury executive coaches and professional, experienced drivers and provide coach travel throughout the UK and Europe for private hire, group travel, and our own holidays.
To have a chat about your trip requirements, give them a call on: 01609 882222 or email them at: office@atkinsoncoaches.co.uk
H Atkinson and Sons are the official coach supplier to Darlington FC, they carry the first team and the supporters to all away matches.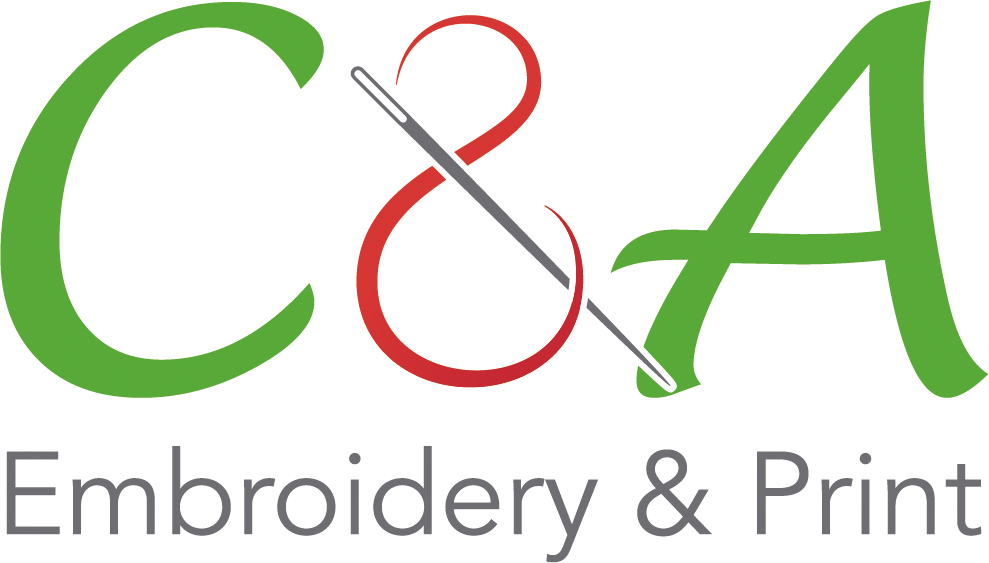 C&A Embroidery & Print are the supplier of a new leisurewear range to Darlington Football Club!
A Service That Is Customer Focused And Totally Bespoke!
C&A Embroidery and Print provides an in house embroidery and printing service. We offer a top quality service with very competitive prices and no minimum orders. We supply a vast range of clothing such as workwear, corporate and hospitality and sports and leisure wear. If you can't see what you are looking for on our website, please contact us for more information as we have a wide range of clothing and products available.
Unit 13, Evans Business Centre, Durham way South, Newton Aycliffe, DL5 6ZF
Tel: 01740 657831
Email: laura@caembroidery.co.uk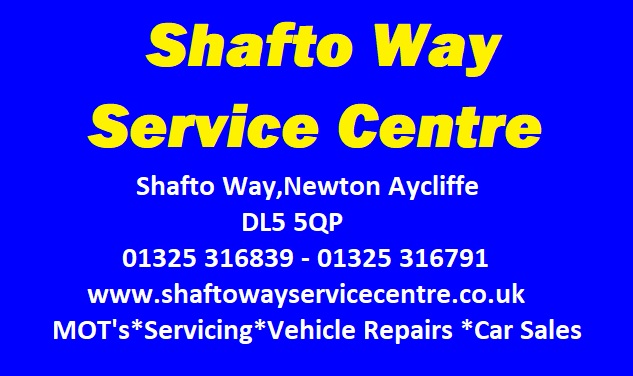 Shafto Way Service Centre in Newton Aycliffe offer MOTS at a reduced price of £30 to all Darlington fans on production of their season ticket, DFCSG card or volunteer card

Saddington Taylor is an independent planning consultancy providing specialist advice on all aspects of the planning process. We have extensive experience of planning and development and an excellent reputation for advice, negotiation and results. We're big enough to cope and small enough to care!
We provide expert advice and guidance throughout all stages of the planning process and have considerable experience of negotiating with local planning authorities, resolving issues and delivering planning permissions.
Tel: 01325 483892
Email: info@saddingtontaylor.co.uk
https://www.saddingtontaylor.co.uk/
Do you want to sponsor Darlington FC? Email: commercial@darlingtonfc.org