The partners of Darlington Football Club
We would like to thank the following companies who are supporting Darlington Football Club, and in turn, we urge you to use their services:
(Do you want to sponsor our club? Contact commercial@darlingtonfc.org)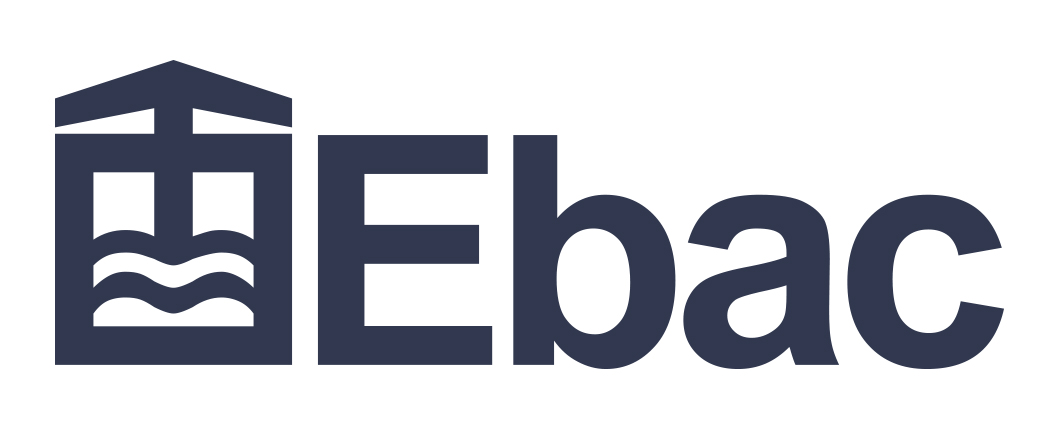 01388 605061
@EbacUK
EBAC, based in Newton Aycliffe, are the leading producer of de-humidifiers and water coolers in the UK.
========================================================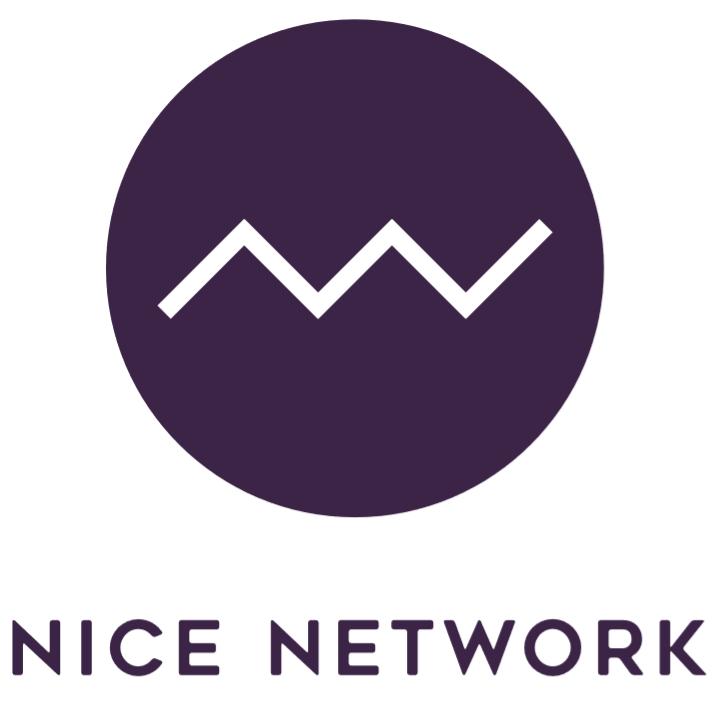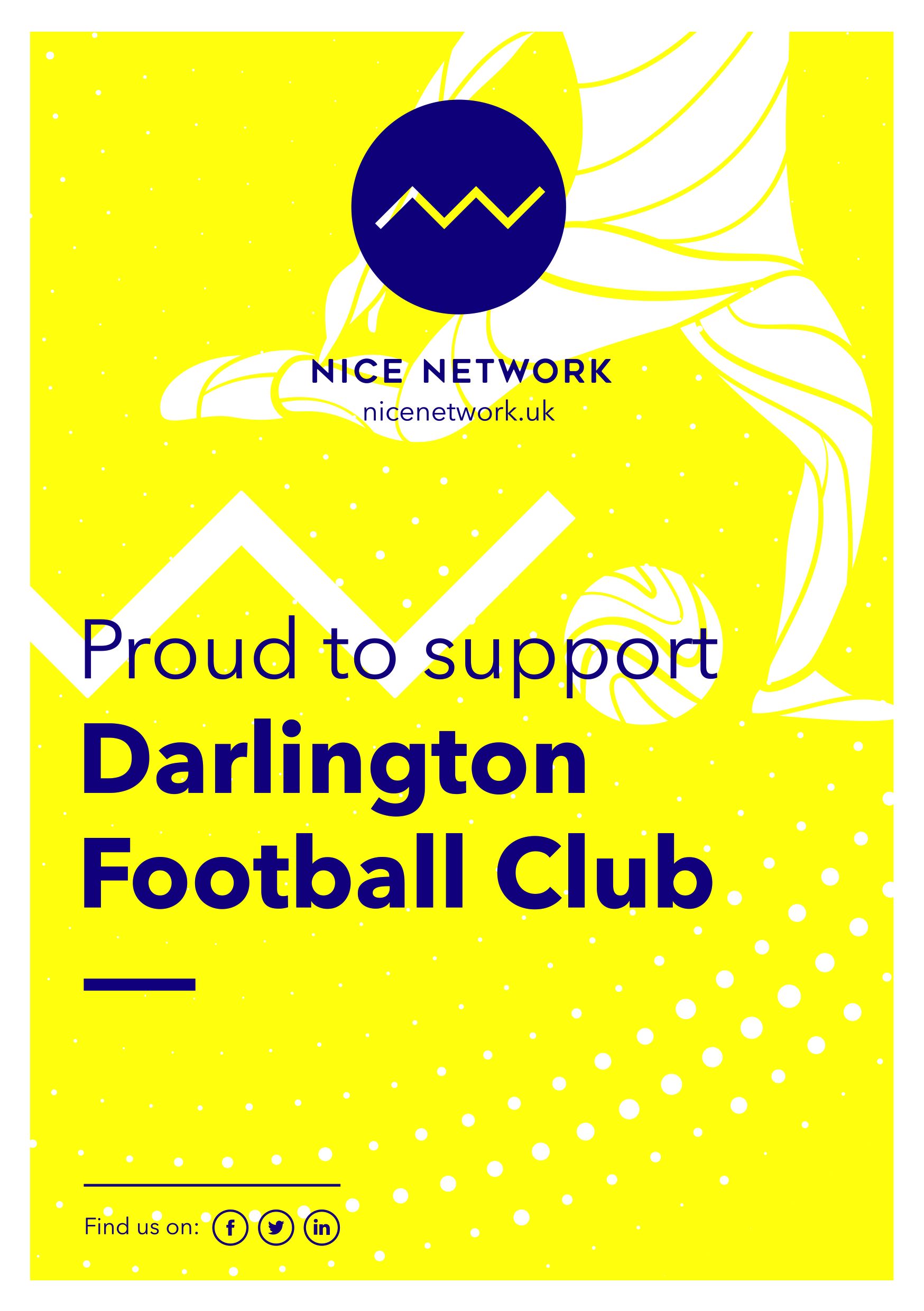 Our history makes us who we are, our new name shows you. We're Nice, get to know us.
Brand-new name (previously CCS Talking Business). But the team behind Nice Network have been doing this for 32 years.
Born in Sunderland in 1986, we have been at the forefront of innovation in Telecoms Solutions. We are very proud of what we have achieved and where we have come. Supporting companies from 'start up' to 'taking over' is what spurs us on.
Reborn as Nice Network in 2018, we continue to provide expertise, unrivalled customer support, and exceptional account management to all of our customers. Our rebrand encapsulates everything we stand for: Nice by name, Nice by nature.
Nice Network also sponsor the back of the Darlington FC shirts
========================================================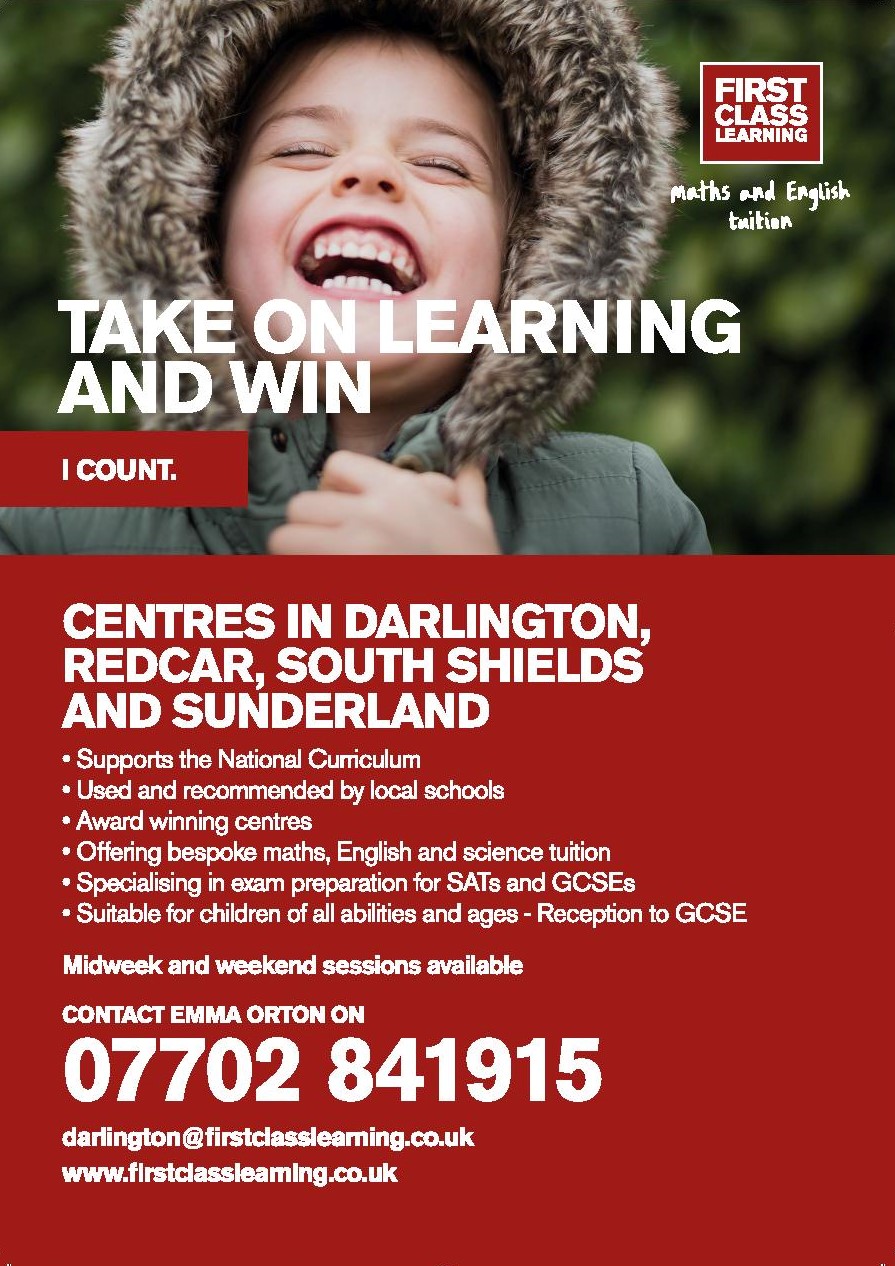 The First Class Learning Centres support children and adults in the local community in providing private 1:1 maths, English and science tuition.
Students of all ages attend their study centres at The Dolphin Centre and Hummersknott Academy in Darlington. They cater for learners from Early Years and primary through to GCSE, A Level and adult students.
Their expert tutors support your child's learning in maths, English or science or in all three subjects together with a personal learning programme in order to help with their school studies, build confidence and develop independent learning skills.
Their English, maths and science programmes are tailored to learners' individual needs so students move on only when they are confident with a topic. At First Class Learning they believe in 1% steps to 100% success.
Emma Orton started in business in 2011 when she opened a maths, English and science tuition centre serving students from Early Years to GCSE on a Saturday in Darlington. Initially this was alongside her full time teaching position, however, following the arrival of her first child Emma took over and made significant improvements to two other after-school learning centres in South Shields and Sunderland as well as opening an additional centre in Darlington midweek. More recently, Emma is also operating in Redcar.
First Class Learning creates confidence and helps students to reach their full potential. The Service provides support tailored to individual needs and focussed on the National Curriculum. Help is always available for school homework and exam preparation for SATs, GCSEs, 11+ and year 6/7 transition.
In providing a bespoke service to students and parents, Emma won an award last year in recognition for her outstanding and dedicated practice.
https://www.firstclasslearning.co.uk/
@FCLDarlington
Tel: 07702 841915
=====================================================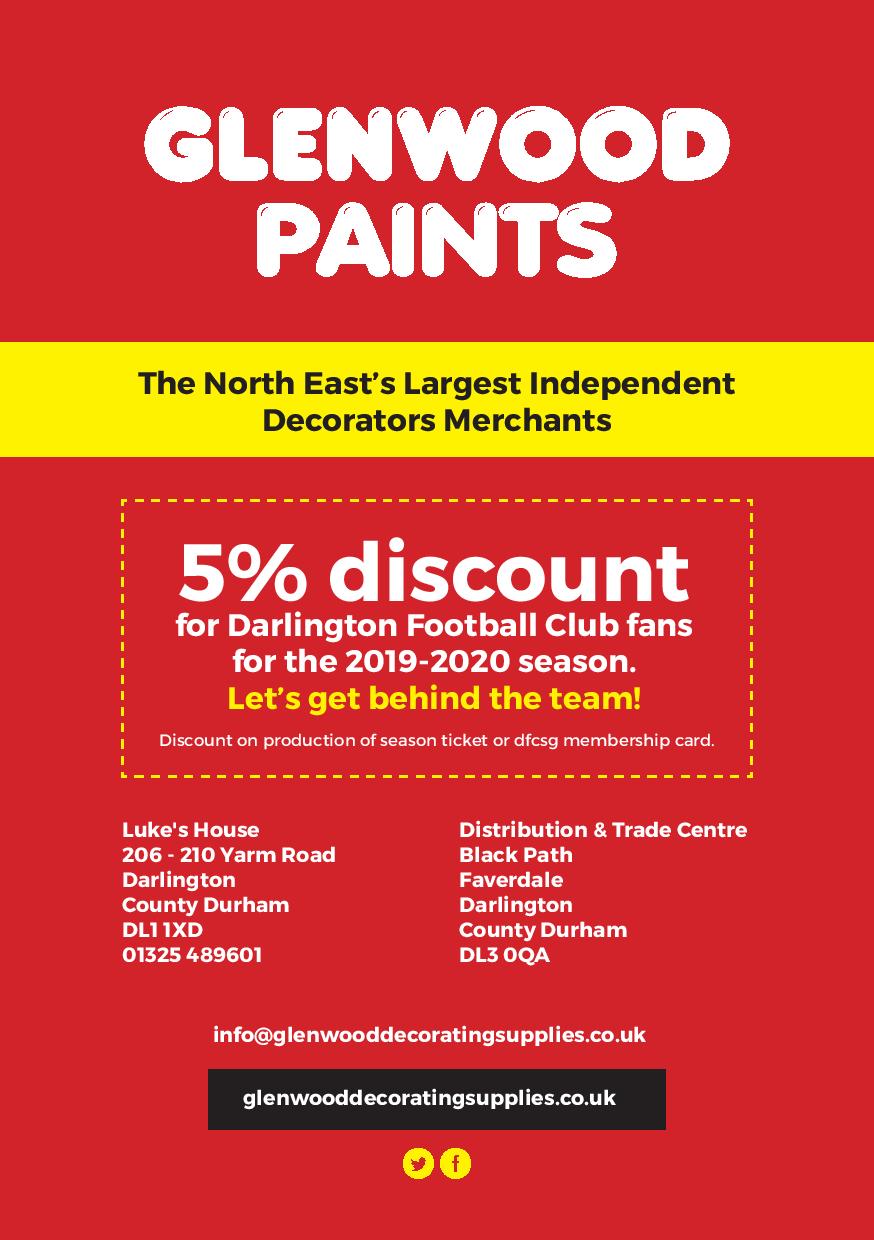 https://www.glenwooddecoratingsupplies.co.uk/
Glenwood Paints have a huge wealth of knowledge in the business and can offer advice and help on many decorating topics and issues. They have extensive experience in spray finishing, interior and exterior joinery and wood finishes; paint for industry, metal fabrication and fire protection paints are just some of the areas they have extensive knowledge on. They are proud to say many of their staff have been in the industry and with them for more than 20 years.
Tel: 01325 288003
info@glenwooddecoratingsupplies.co.uk
@glenwoodpaints
================================================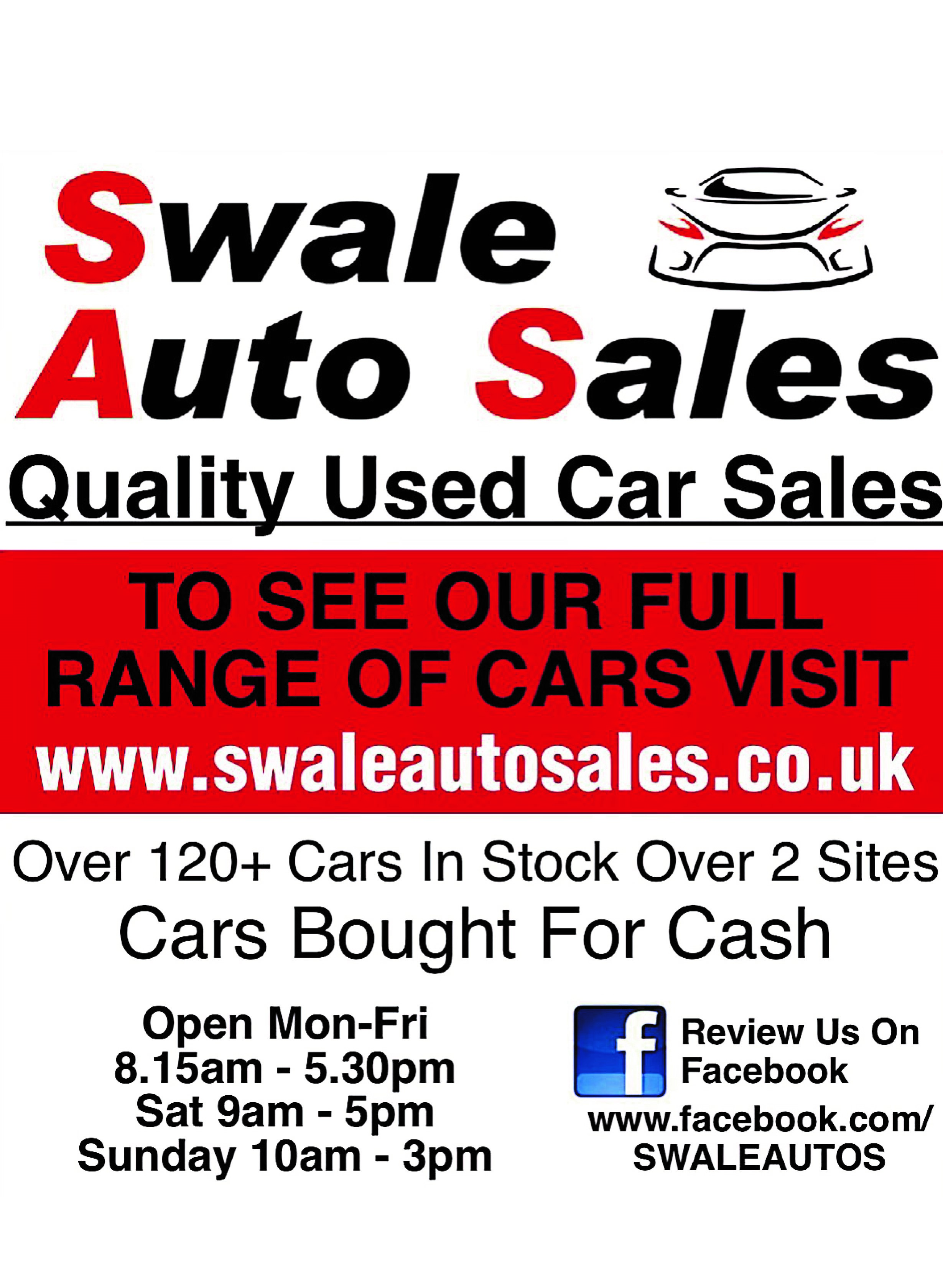 ***Capture this ad on your mobile, and take it with you to Swale Auto for an exclusive discount for Darlington FC fans!***
Tel: 01748 810081/811953
E mail sales@swaleautosales.co.uk
Swale Auto Sales (SAS) is a local, honest, family run car sales business situated just off the A1 in Brompton on Swale, near Richmond.
The strong reputation of SAS is built on high levels of customer service, which results in customers returning again and again. The SAS team are approachable and strive to keep customers happy with a hassle free friendly approach. This means the customers' purchasing experience is stress free from browsing to driving away in a new vehicle.
SAS has a wide variety of makes and models across both forecourts. They stock over 180 vehicles, whether you are looking for a hatchback, family MPV, 4x4 or even a convertible. If you're looking for something in particular, the team has the capacity to source cars on behalf of customers to meet their requirements.
Vehicles range between £200 to £15,000, from low insurance groups to high CC engines and SAS can offer great competitive rates on finance packages to suit any budget.
======================================================

Screentech are a printing, graphics, embroidery and sign producer based in Darlington.
https://www.screentech-ne.co.uk/
01325 483094
@screentech-ne
===============================================
Uno Momento
Great savings for Darlington FC fans!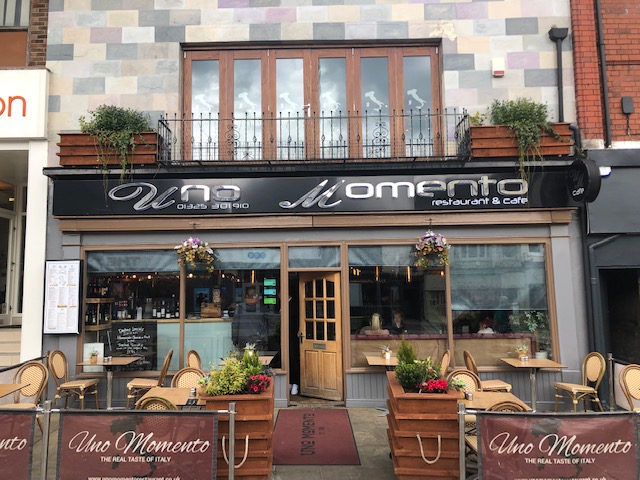 Following negotiations between Darlington FC commercial director Craig Morley and Uno Momento owner Mustafa, all Darlington fans who eat in the Uno Momento restaurant in Blackwellgate in Darlington can take 20 per cent off their bill (excluding happy hour) on production of their DFCSG membership card, season ticket, or volunteer pass.
So for a meal costing £40 (excluding happy hour) you can save £8! That's a great saving for a great meal on any day of the week -- just remember to produce your membership card.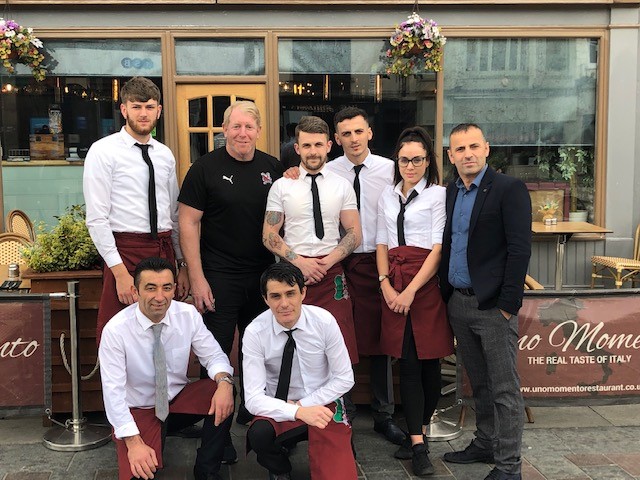 A leading restaurant, Uno Momento have been enjoying great success across the region for a number of years now. Based on the High Street in beautiful surroundings we pride ourselves on sourcing and serving produce from local suppliers wherever possible. Our steaks for instance are of the finest quality local beef and whether you want sirloin, fillet or rump they are all 21 day matured for a truly tender flavor and all of our beef comes from a local butcher in Darlington Market.
=====================================================
Subway, DL1 Darlington

A Subway sandwich restaurant in Darlington is swapping meatballs for footballs to provide Quaker fans with a benefit scheme.
After seeing the success of Darlington FC Supporters Group's 'Boost the Budget' campaign, the outlet, based at DL1 Leisure Complex, previously known as Feethams - after the Club's historic home ground – has put a discount scheme to reward members of the Supporters Group and season ticket holders.
The deal adds to the already extensive range of benefits for DFCSG members, with a 10 percent discount offered on their whole order when they produce their membership or season ticket card.
Merryn Donald, Manager at Subway DL1 Feethams, said: "We were really impressed by the way the town's football fans have rallied around the club and wanted to contribute in some way, especially given the fact we can see the spot where the old ground used to be from the shop.
"With our new menu set to launch very soon, it seemed a perfect time to give the new-look side our backing. Our takeaway subs and wraps are perfect for away games or the walk down to Blackwell Meadows.
"If the fans want to invest in the club, we want to invest in the fans to show our appreciation for everything they do. What's good for the team is good for the town as a whole!"
Craig Morley, Commercial Director at Darlington FC, said; "It really feels like the club is generating a lot of buzz around the town, with more and more businesses investing in, and showing their support for the team. Not to mention the outstanding contribution made by the fans once again this year.
"A big thanks to the team at Subway DL1 Feethams. I know they are really keen to be part of and support the local community and giving this great incentive to supporters and club volunteers is certainly a big step towards that."
=====================================================

Cornerstone is a multi award-winning leading provider of business solutions based in the north east of England.
Cornerstone partner with global technology brands such as IBM, Lenovo, Microsoft, Cisco, Mitel, and BT to provide their clients with cutting edge business and mobile communications that are reliable, robust and supported by people who are experts in the design, implementation and maintenance of your business critical systems.
http://www.cornerstonebs.co.uk/
Twitter@ cornerstonebs
Tel 01642 615655
e mail: info@cornerstonebs.co.uk
=============================================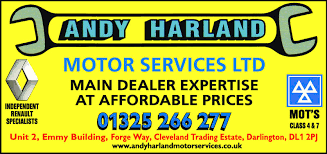 Andy Harland Motors offer Darlington fans 25 per cent off MOTs and 10 per cent off all car servicing!
Andy Harland Motor Services Ltd in Darlington has been trading since 2001. Our highly skilled technicians provide main dealer expertise at affordable prices. We are Independent Renault Specialists and are an authorised Delphi Diesel Service Centre, with experienced and trained ATA technicians.
We are a highly reputable repair garage and MOT station, providing a reliable and professional service. We understand the importance of quality customer service, which is verified by our extensive database of customers who return year after year.
We are confident that our highly skilled technicians can repair and maintain all makes and models of vehicle and will provide the highest possible standard of workmanship, using state of the art equipment.
We offer affordable competitive rates for all our services and we will always confirm the price upfront. We will provide a full clear explanation of the work to be carried out. Darlington fans will receive 25 per cent off the price of MOTs and 10 per cent off servicing (on production of DFC season ticket, DFCSG card or volunteer card)!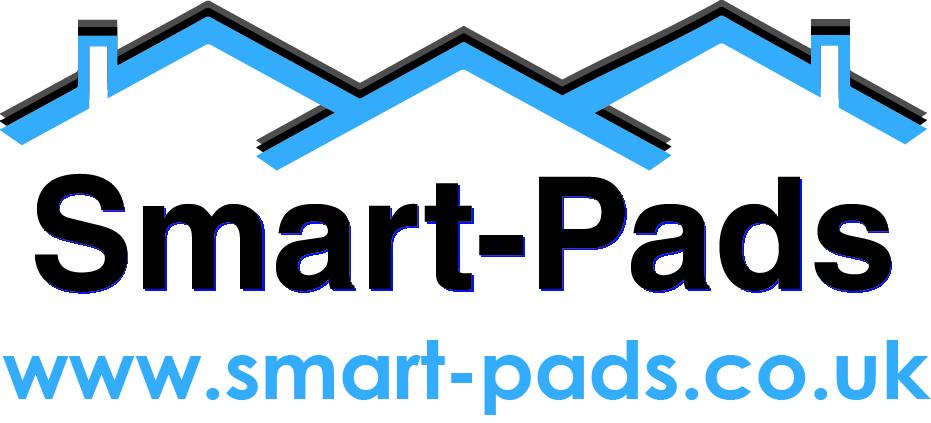 @smart_pads
Tel: 01642 917330
Smart-Pads are working to become the regions leading property management company with an innovative, reliable and efficient service offer for all aspects of property management.
=======================================================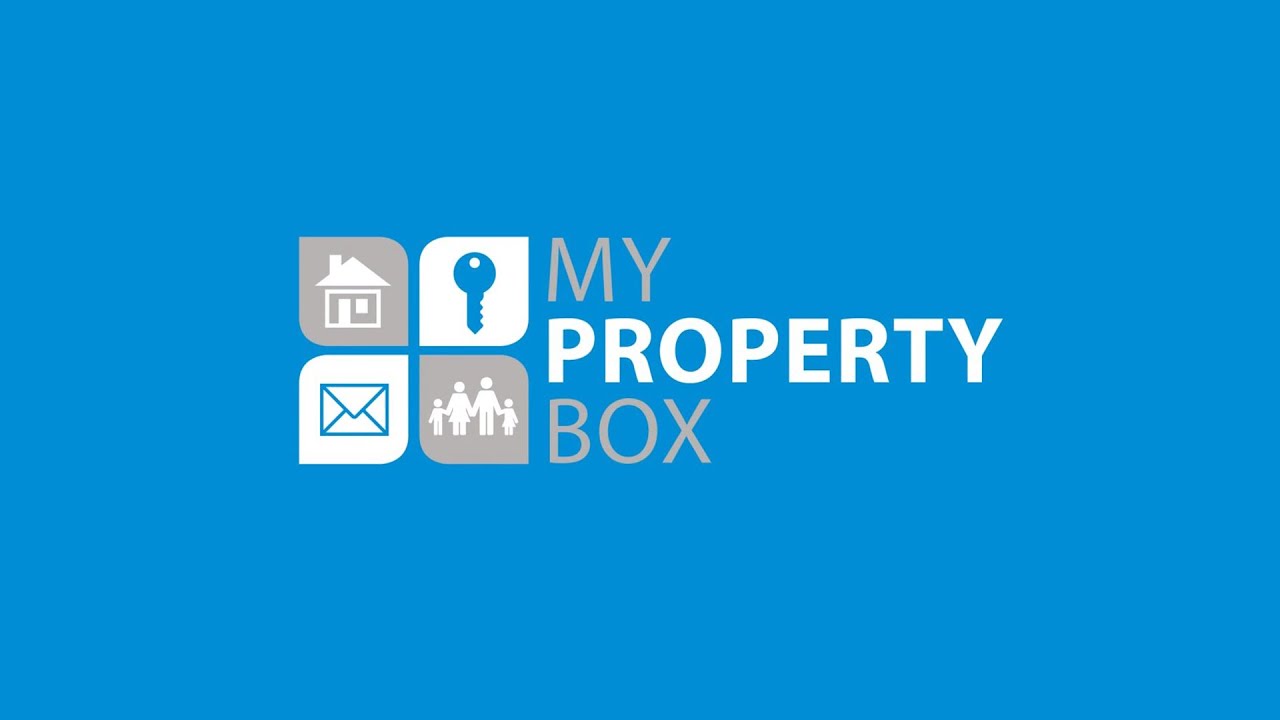 Over 1,000 tenants are drawn to our reputable company each month
We are a forward-thinking agency specialising in matching people with property
We abide by the strictest codes of practice
Our in-depth local knowledge means we let properties across the whole region and beyond
Phone
0333 358 3676
Alton House 27-31, Grange Road Darlington Co. Durham DL1 5NA
Twitter:
================================================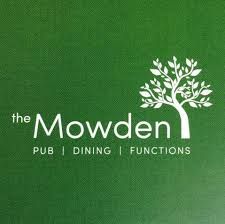 Call 01325 488740
Taken over in 2017 by Simon and Rachel Leadbetter the Mowden is a friendly and welcoming community pub with a focus on relaxed dining and social drinking.
Simon brings over 25 years' catering experience having worked in and ran various establishments in the North East.

The venue offers room for up to 60 diners plus comfortable, stylish and relaxed drinking areas and a separate function room available for private hire.

The focus of the Mowden is to provide local people with a relaxed friendly environment to eat, drink, socialise and get together.
The Mowden offers 10 per cent discount to all Darlington fans on production of their season ticket and DFCSG card.
=====================================================
=====================================================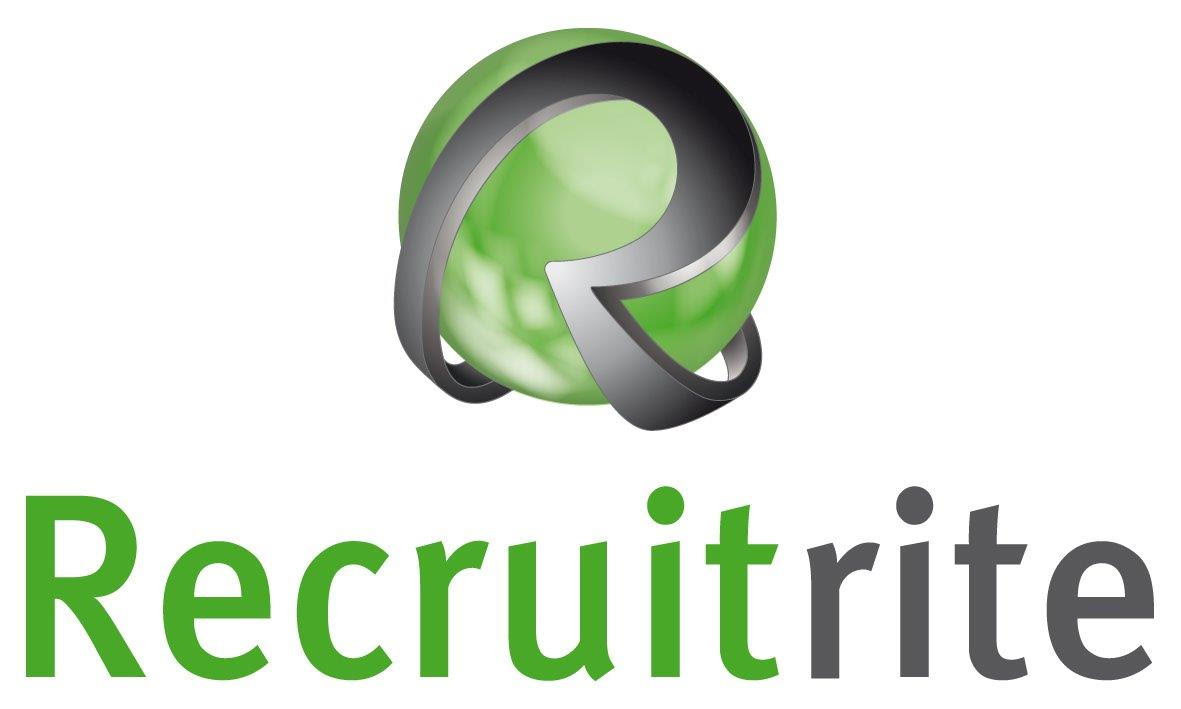 If you are looking for a job or seeking a new recruit, we will find the perfect fit for you. Recruitrite will take the headache out of job-hunting and recruitment, and our simple streamlined and fully-transparent process means you can monitor our progress throughout the process.
@recruitriteuk
Tel: 01325 734858
======================================================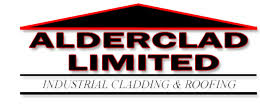 Since commencing trading in 1994 Alderclad, who are specialist roofing and cladding contractors, have successfully completed a large number of contracts in value from £10,000 to £1,000,000 and in that time have fully established themselves as a leading cladding contractor in the North of England.
Tel 0191 581 4377
Email: alderclad@hotmail.com
=====================================================
Do you want to sponsor Darlington FC? E mail commercial@darlingtonfc.org
===============================================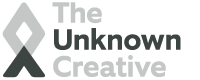 The Unknown Creative is a progressive brand design agency located in Newcastle, London and Darlington.
They are expert designers of powerful, inspiring communications, specialising in advertising, animation, brand creation, words and web design. They design and develop brand identity for prominent organisations worldwide, creating change in education, smart cities, transport and tech.
=======================================================
Robert Shaw Plumbing and Heating of Darlington
The company has earned a well deserved reputation as number 1 in the north east. They have done this by practising progressive thinking while respecting traditional values. They offer around the clock a reliable dedicated excellence service. Their services are everything to do with plumbing, heating, boilers, bathrooms, certificates, services, repairs, gas & oil. They pride ourselves on their transparent charging system at competitive and sensible rates.
Twitter: @robertshawplumb
https://www.robertshawplumbing.co.uk/
========================================================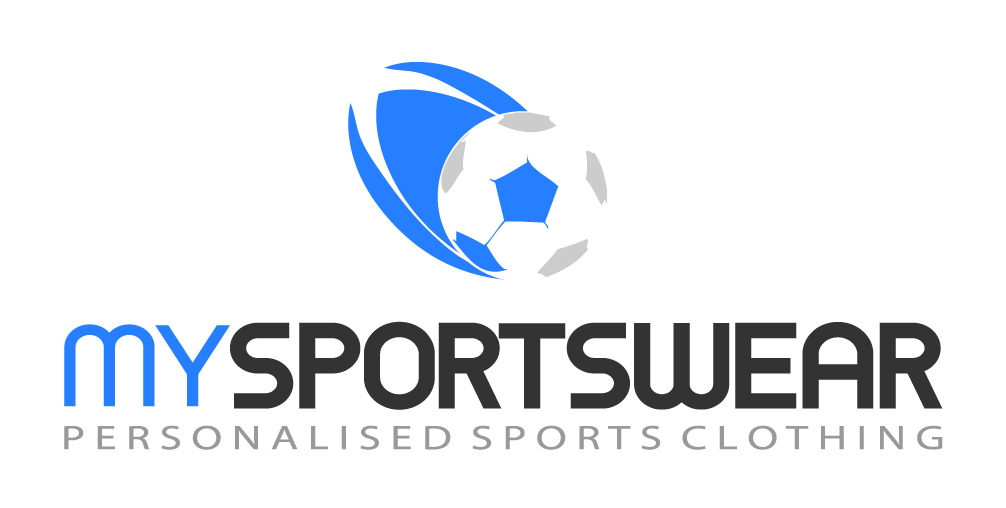 Local firm My Sportswear, which is owned by lifelong Darlington season ticket holders Mark Hunter and Theresa Mason, have agreed to stock Darlington Fc home and away shirts -- and hand all profits back to the club.
The company specialises in clothing for all sports in their premises at Morton Park in Darlington.
My Sportswear is located at Unit G4 in Morton Park and is open every weekday between 9am and 5pm, and on Saturday between 9am and 12 noon.
Tel: 01325 488884
==================================================
================================================
Do you want to sponsor Darlington FC? E mail commercial@darlingtonfc.org
===============================================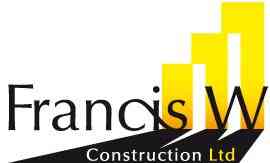 Francis W. Construction Ltd, built on 40 years worth of experience, has become one of the most successful construction companies in the region.
As a principle building contractor based in Darlington, they serve clients in County Durham, North Yorkshire and Tyne and Wear for building, ground works and general construction projects.
Francis W. Construction Ltd also offer a Facilities Management service for clients in Darlington, across North Yorkshire and the North East.
They are dedicated to Safe Sites and maintain rigorous Health and Safety standards in everything we do.
At Francis W Construction they are proud of their reputation for high quality, skilled work and craftsmanship.
Tel; 01325 355370
www.franciswconstruction.co.uk
==================================================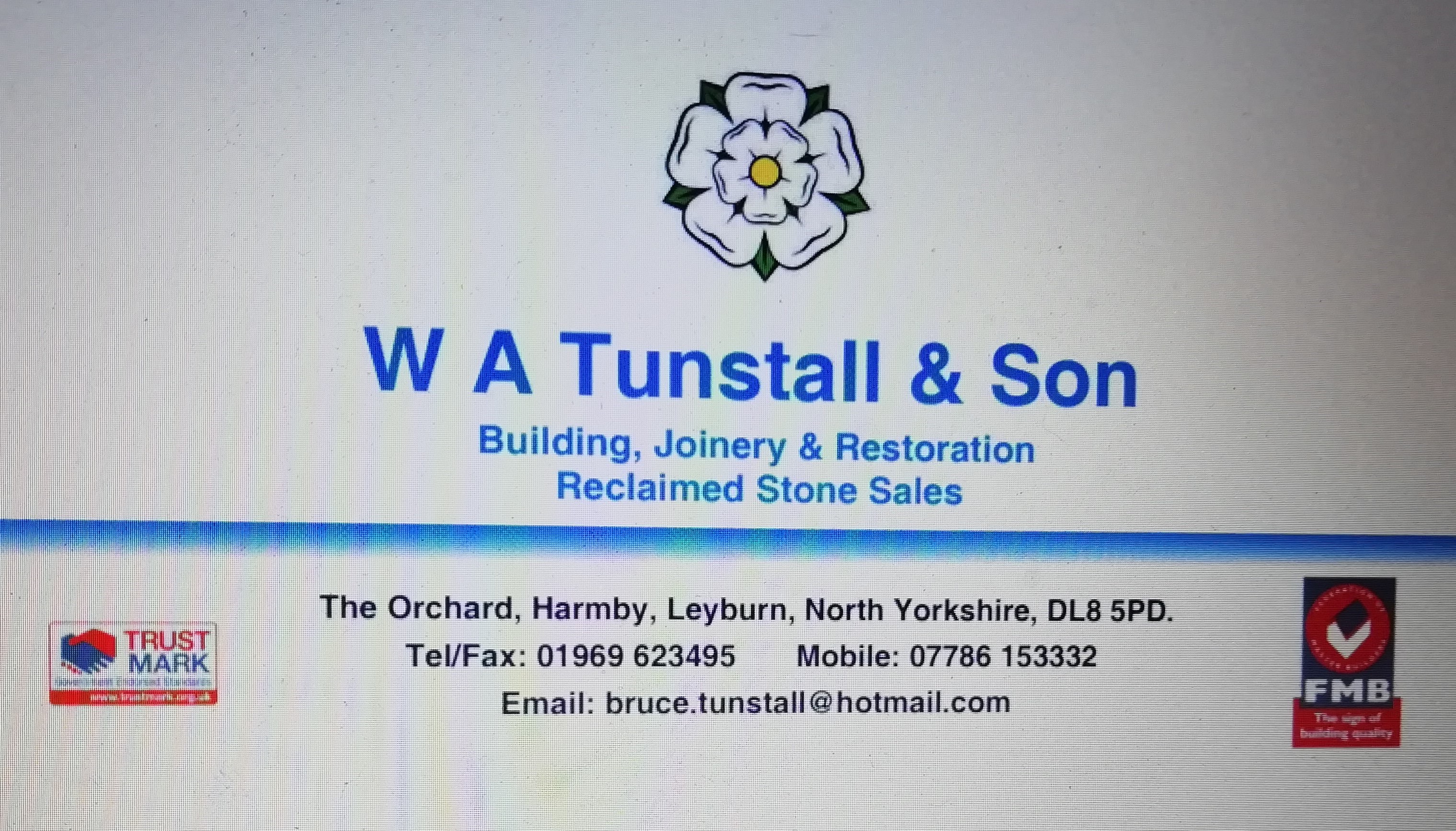 WA Tunstall and Son are specialists in building, joinery and restoration.
Tel 01969 623495 / 07786 153332
=================================================
Do you want to sponsor Darlington FC? e mail commercial@darlingtonfc.org
===============================================
PIMM Productions

PIMM Productions is a film production company based in the North East of England. Films already completed include the award-winning period drama 'An Unfortunate Woman' (directed by Sean Cronin) which was shot at Beamish Museum, and the concept trailer for 'Give Them Wings' (directed by Dan Perry).
As a company, they are committed to achieving cinematic excellence by utilising their network of local talent. Their aim is to provide as much value as possible, without compromising on quality. To that end they have drawn up a very competitive budget for 'Give Them Wings' which makes it an attractive proposition for potential investors. They have recently achieved accreditation under the government's Enterprise Investment Scheme (EIS), which ensures that investors in their film will receive tax relief of 30% on their investments.
Twitter: @PIMM_productions
====================================================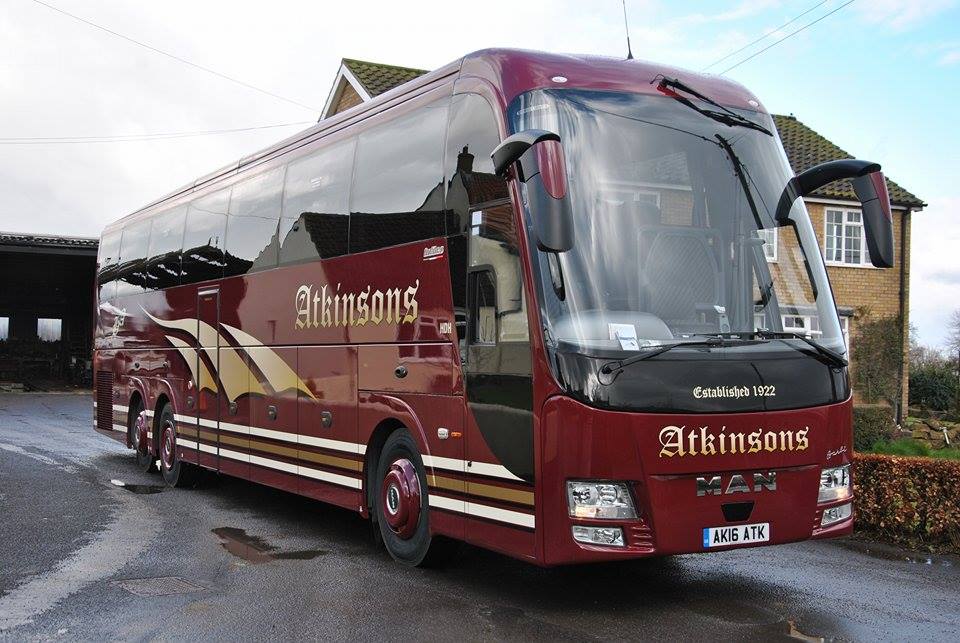 H Atkinson & Sons have a modern fleet of luxury executive coaches and professional, experienced drivers and provide coach travel throughout the UK and Europe for private hire, group travel, and our own holidays.
To have a chat about your trip requirements, give them a call on: 01609 882222 or
email us at: office@atkinsoncoaches.co.uk
H Atkinson and Sons are the official coach supplier to Darlington FC, they carry the first team and the supporters to all away matches.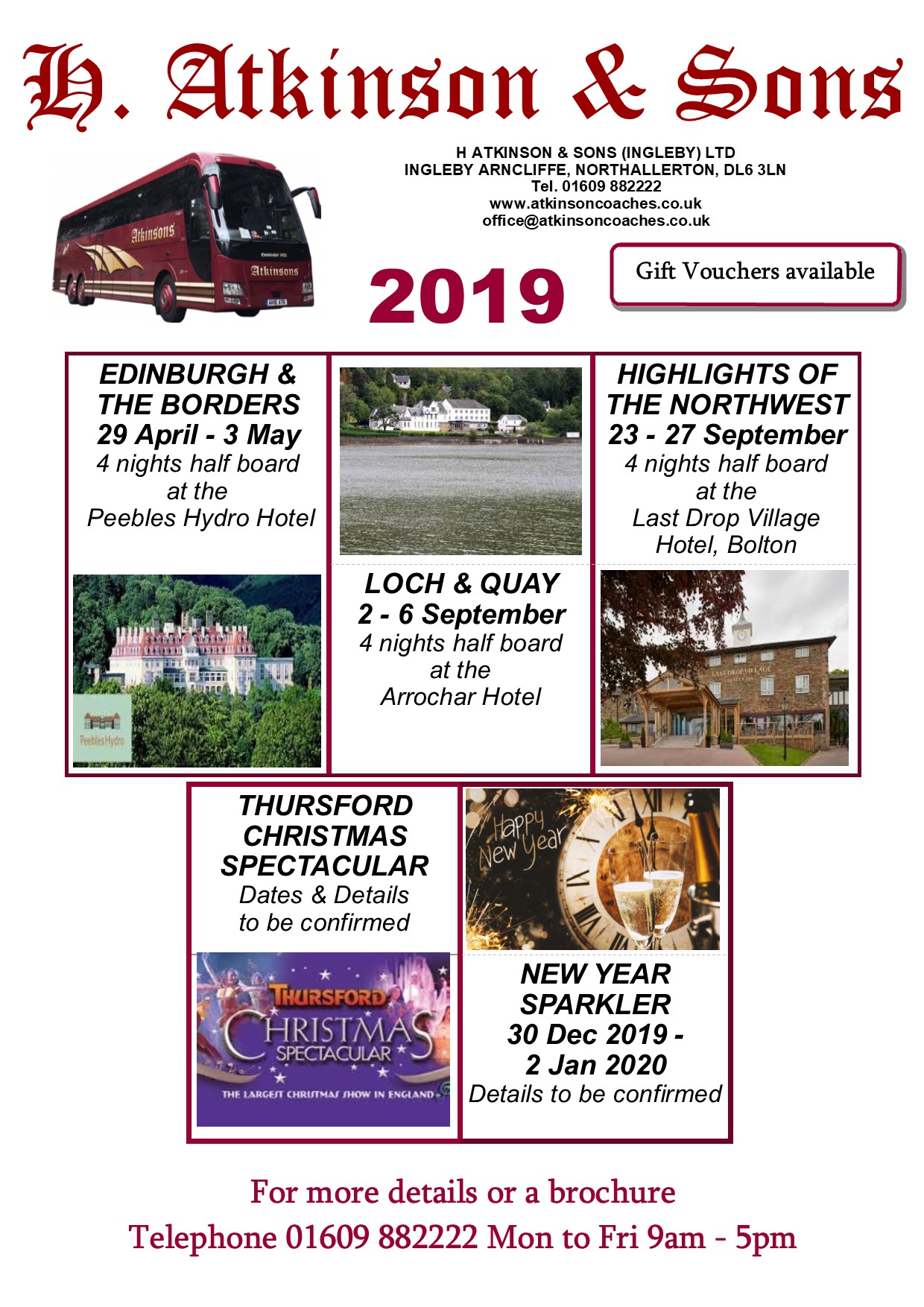 ========================================================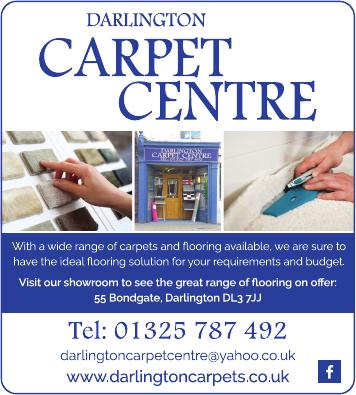 Based in Darlington and working throughout the surrounding areas, we are your local flooring specialists.
With a wide range of carpets and flooring available, we are sure to have the ideal flooring solution for your requirements and budget.
Darlington Carpet Centre has been established for over 6 years as an independent, family-run business, and we have gone from strength to strength providing high quality customer service and great products.
We offer a FREE measure up and quote service.
Contact us today on 01325 787 492 to discuss your requirements, or visit our showroom to see the great range of flooring on offer.
Darlington Carpet Centre
Tel: 01325 787492
darlingtoncarpetcentre@yahoo.co.uk
===================================================
EE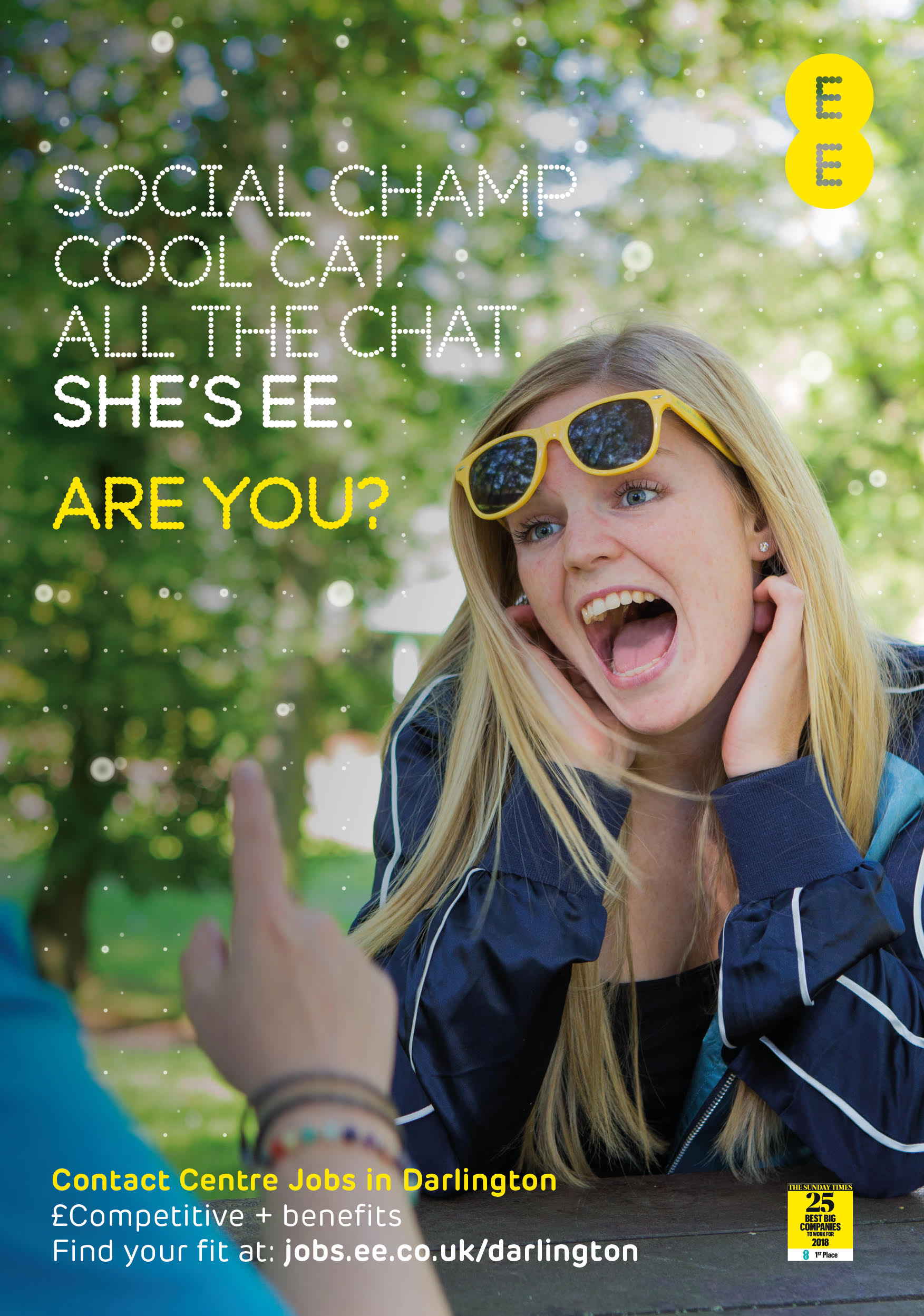 Thanks to 33 Marketing, working with the commercial department of Darlington FC, we are delighted to have another local firm back supporting the club!
=======================================================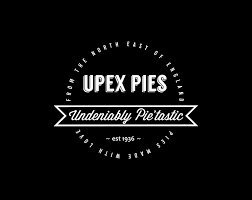 Pies made with love -- a tasty tradition for over 100 years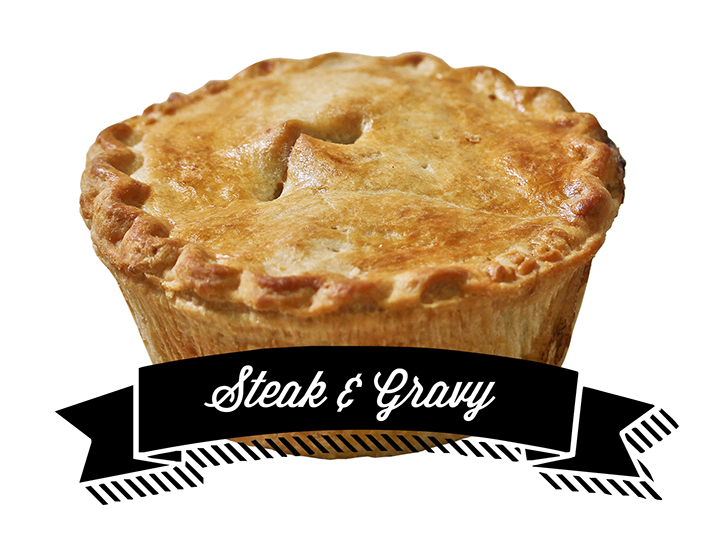 Twitter: @UpexPies
Tel: 01642 956565
We would like to welcome Steve Davies of Upex to Darlington FC --- another north east business providing fresh food.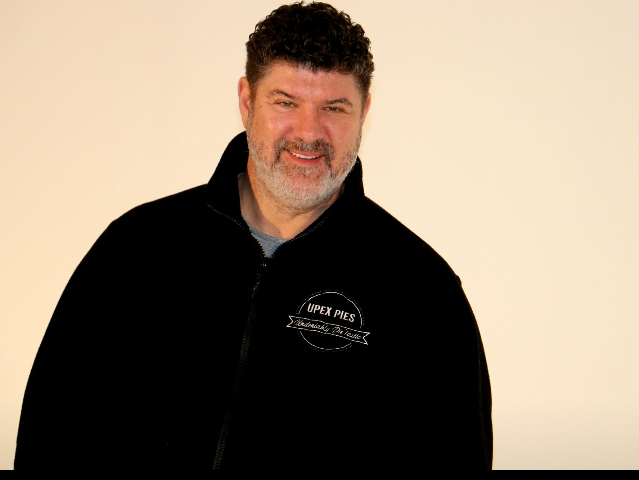 ================================================
Do you want to sponsor Darlington FC? E mail commercial@darlingtonfc.org
===============================================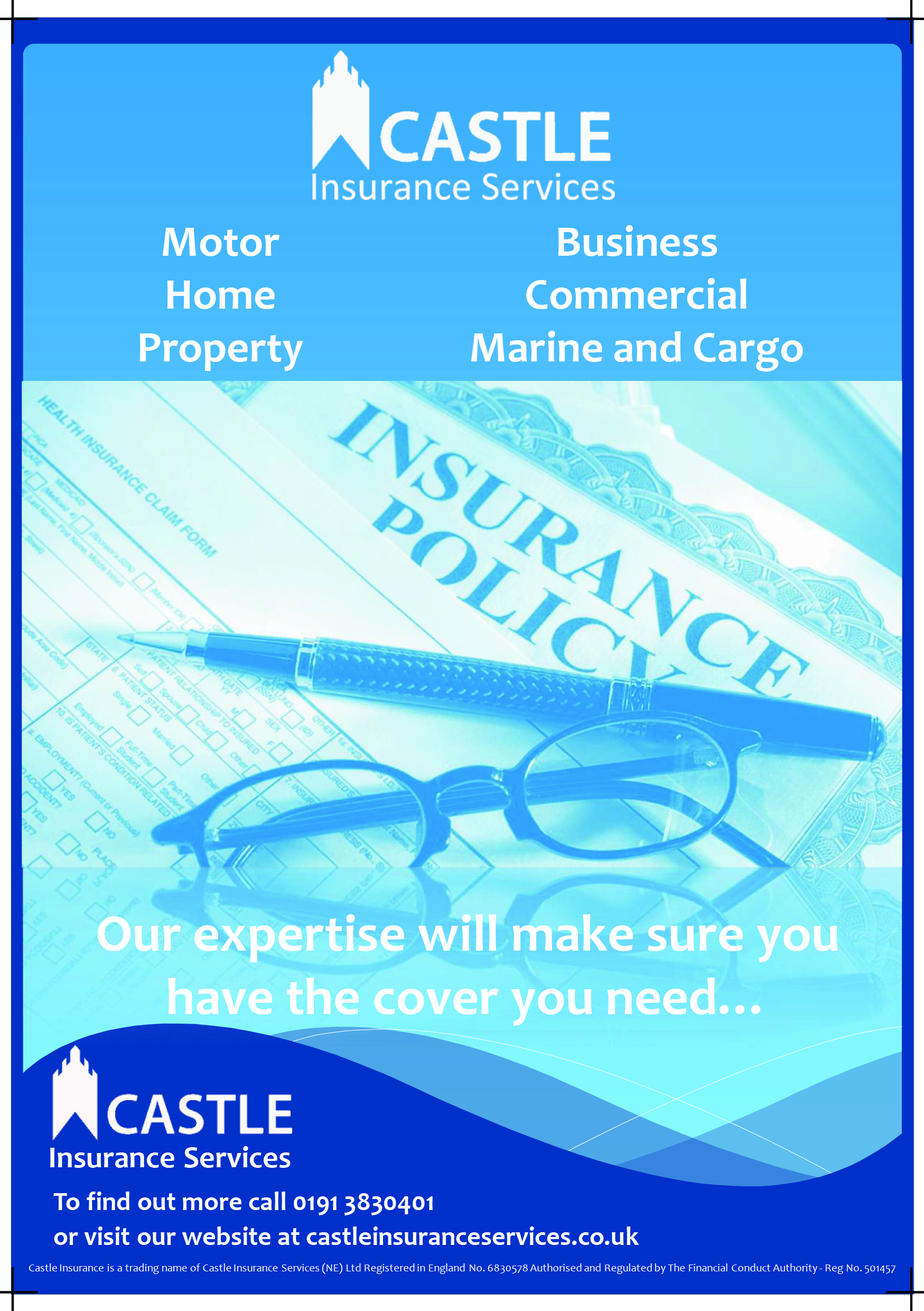 As Professional Insurance Brokers, we guarantee that your interests are our first priority and that our experienced team will give you honest and impartial advice at all times.
We have invested substantially in developing our computer systems in order to have the most up to date technology, which will produce policy documents immediately.
As a Willis Networks Member looking after your insurance needs, you can rest assured you have a professional broker with access to exclusive resources, offering you quality cover with an enhanced service.
Castle Insurance Services
Tel 0191 3830401
http://www.castleinsuranceservices.co.uk/
Twitter: @castleinsurance
================================================

https://www.darlingtonbm.co.uk/
Darlington BM have over 13 years experience working with BMWs and Minis. As a senior technician holding Level 4 I-CAR and Hybrid Technology accreditation, we can undertake all aspects of work for your car.
Contact Us
t: 07742 630756
e: info@darlingtonbm.co.uk
a: Unit F1, Morton Park Way, Darlington, DL1 4PQ
(We are located behind B&Q and Morrisons near Morton Park)
Our BMW & Mini services
– Diagnostics
– Servicing
– iCar and hybrid qualified
– Air conditioning
– Programming and Coding
=========================================================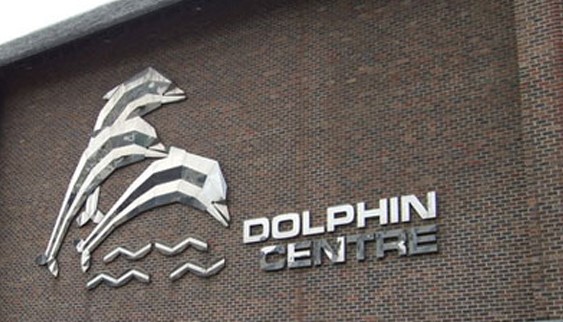 Here's a great offer for Darlington FC fans at the Dolphin Centre gym!
For £22 per month membership fee as part of our corporate deal, you can join Fit 4 Life at the Dolphin Centre gym.
In return you will receive:
Unlimited gym use
Unlimited swims
Free personalised fitness programme
Access to the Dolphin Centre health and fitness classes
For further details, check here
https://www.darlington.gov.uk/leisure-and-culture/healthy-darlington/memberships/dolphin-centre-membership-packages/
All you need to do is mention Darlington FC at the Dolphin Centre reception, and you'll be admitted as a corporate member!
=======================================================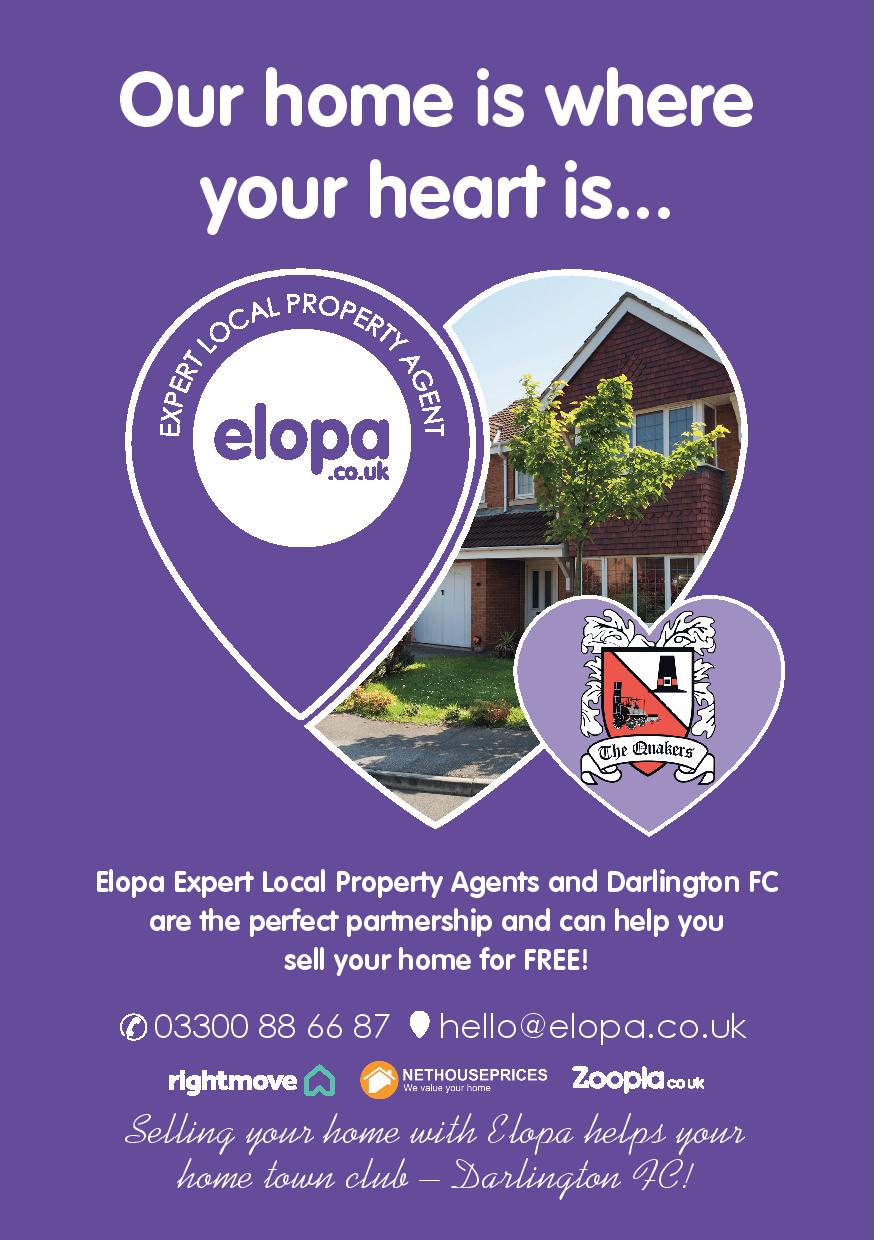 Elopa North East Property Agents are embracing the changes in the way that people want to buy, sell, let and rent their homes in North East England.
Tel: 03300 886687
E mail: hello@elopa.co.uk
Twitter: @elopaUK
===================================================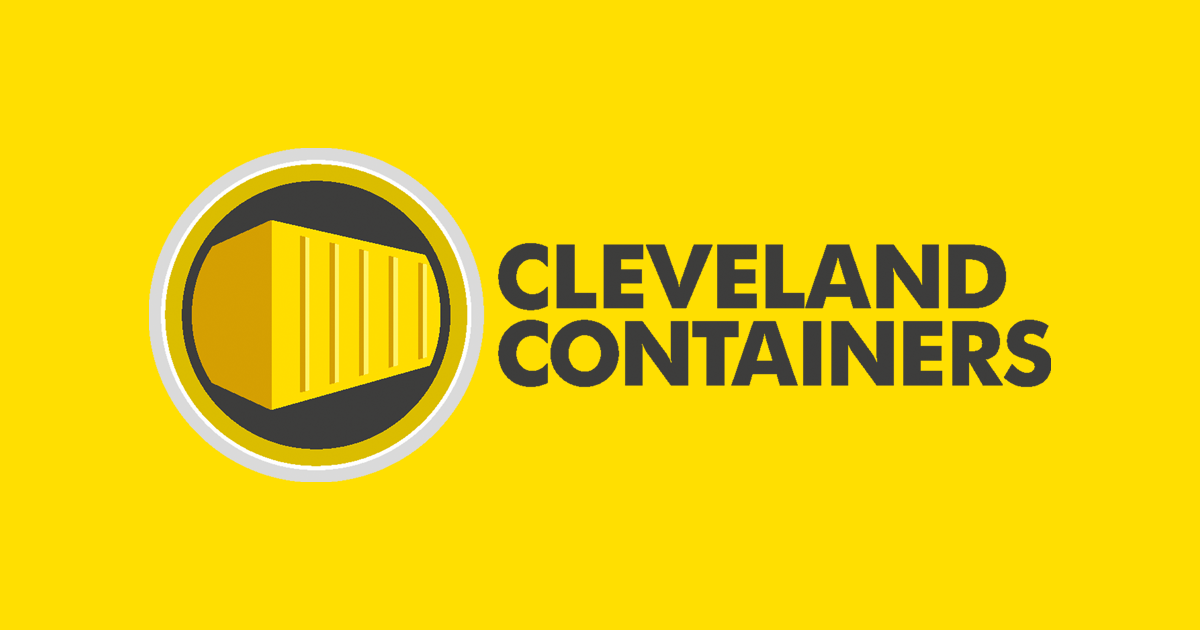 Our hard work and dedication has seen us grow into one of the largest and most competitive privately owned container sales and hire businesses in the UK today.
We sell over 80 boxes per week, from more than fourteen different locations across the nation. This allows us to provide one of the largest stocks of new and used containers, for both sale and hire. Whether you want a standard size (our range covers from 6ft to 45ft units), or have more specific needs such as domestic, custom-manufactured, refrigerated or DNV storage, our advice and expertise can provide the best team for your needs. Every client is different, and we know that your needs can be catered for, whether your container is bespoke or part of our usual range.
Tel: 0333 060 1277
E mail: sales@clevelandcontainers.co.uk
Twitter @clevecontainers
====================================================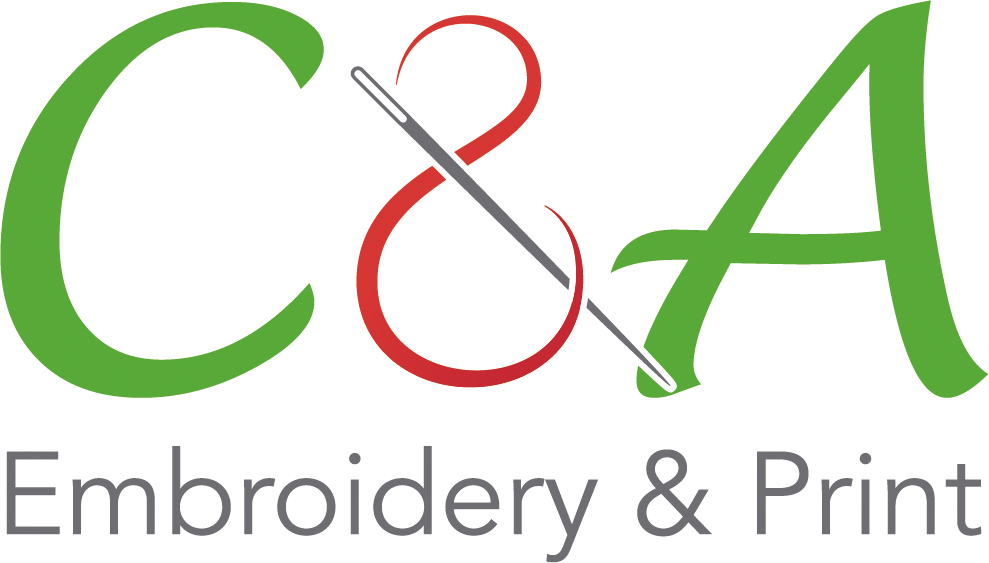 C&A Embroidery & Print are the supplier of a new leisurewear range to Darlington Football Club!
A Service That Is Customer Focused And Totally Bespoke!
C&A Embroidery and Print provides an in house embroidery and printing service. We offer a top quality service with very competitive prices and no minimum orders. We supply a vast range of clothing such as workwear, corporate and hospitality and sports and leisure wear. If you can't see what you are looking for on our website, please contact us for more information as we have a wide range of clothing and products available.
Unit 13, Evans Business Centre,
Durham way South,
Newton Aycliffe, DL5 6ZF
O:- 01740 657831
===================================================
======================================================
313 Financial Services offer a huge range of services, including:
Mortgages – ranging from First Time Buyers, Growing Families, Investment clients to specialising in New Build & Help to Buy Mortgages.
Protection – Family, Mortgage & Income Protection
Home Insurance
0191 7318056
Twitter @313Financial
Whitfield House, St Johns Road, Meadowfield Ind. Est, Durham, DH7 8XL (FCA number 743694).
=====================================================
County Durham and Darlington Foundation Trust
Darlington Football Club and County Durham and Darlington NHS Foundation Trust Charity have announced a new partnership.
The club is keen to improve its relationship with the local community, and we have now adopted CDDFT as our chosen charity for the rest of this season. We have already launched an appeal for Easter eggs and new toys for the children's ward at Darlington Memorial Hospital, and on Saturday there will be a bucket collection on their behalf at our home game against FC United of Manchester. We have also supplied them with a signed Darlington FC shirt.
Pat Chambers, the Charity Development Manager said, "Darlington Memorial Hospital has a long history in our community, as does Darlington Football Club with a history going back over 135 years. We are overjoyed to have been selected as the club's charity of choice and are really looking forward to a long and productive relationship with this historic and vibrant local club that has inspired so many generations of supporters. The very clear messages the club sends out about health, wellbeing and being active, with both professional and junior players and their supporters is extremely encouraging and I would hope that together we will each do our part to help build healthier communities."
To re-inforce our partnership, the charity will be placing an advert board at Blackwell Meadows.
Darlington FC Commercial Director Craig Morley said; "Our new partnership strengthens our links with the local community, we are very pleased to be supporting and encouraging CDDFT, which is a very good cause in our town."
=====================================================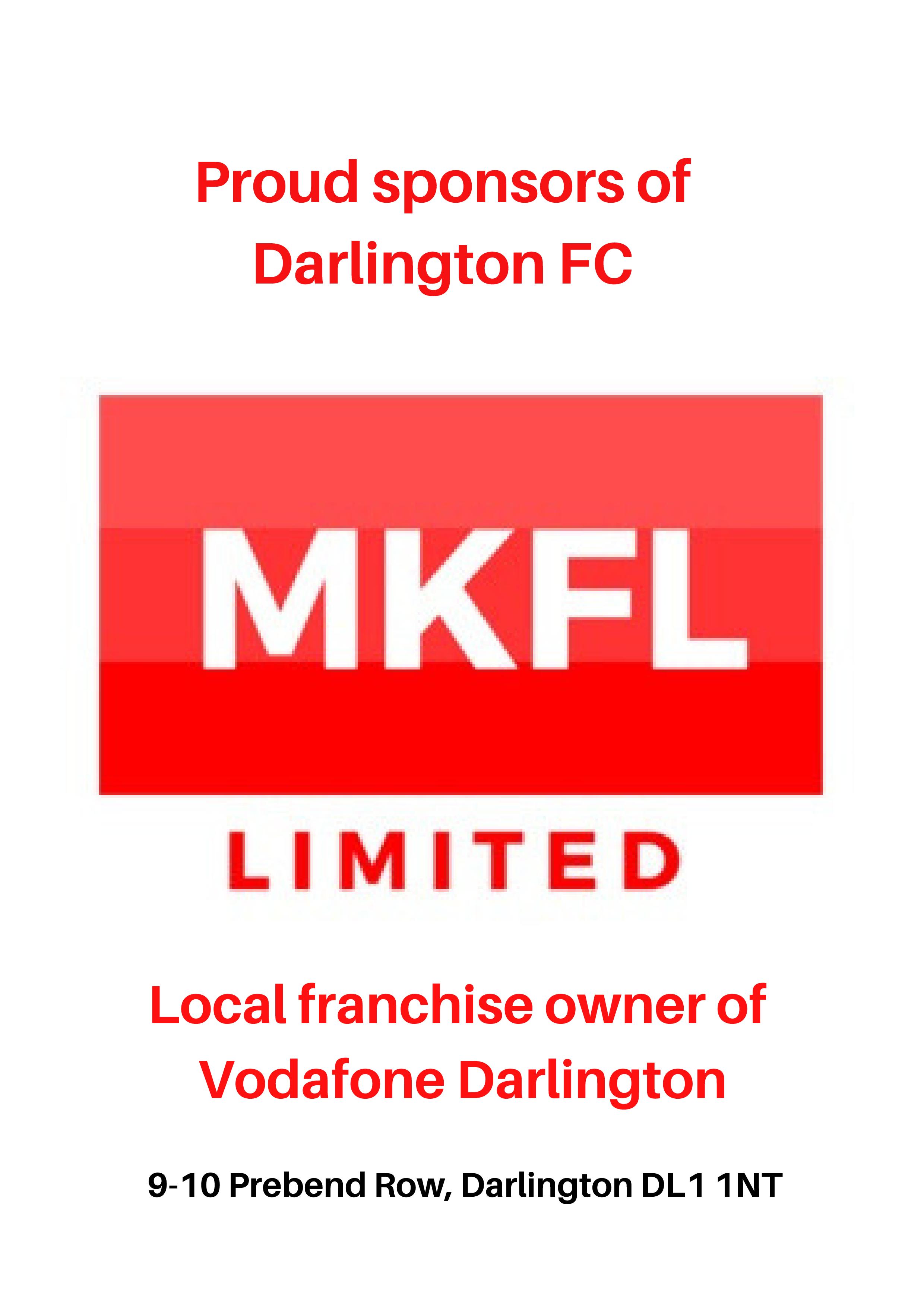 MKFL are the town's Vodafone agents, and offer competitive prices. If you want a special deal, visit their shop in Prebend Row.
=========================================================
========================================================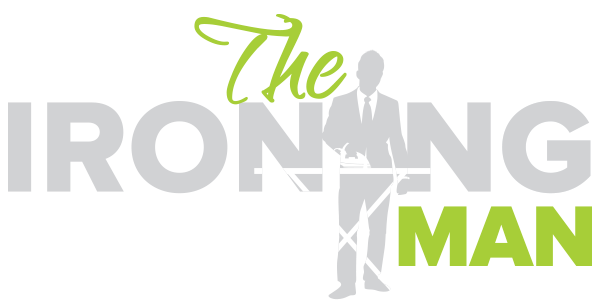 Take the stress out of ironing!
After a long day at work, relax and allow us to collect your ironing!
Whatever your ironing needs we have a service to suit you, whether it's your whole week's ironing or just a few items.

We will collect from your home or place of work free of charge and return it fresh and ready to go.
We are happy to see you on a weekly, fortnightly or monthly basis or even when it just gets too much.
Call us on 07525 498807
The Ironing Man is the official laundry partner of Darlington FC, and is available to help other clubs. They are also advertising in our matchday programme.
========================================================

Newton Press is a family run business, established in 1963 by Syd Howarth. The business grew with the new town of Newton Aycliffe and expanded its services to cover the needs of local people and businesses on the adjacent Aycliffe Business Park - the second largest in the north east.
Syd sadly passed on in October 2018, but his three sons now run the business each with individual expertise: Paul is Editor of the Newton News and deals with Advertising, Design and the Pre-press Departments. Stuart is in charge of Sales, Purchasing and Administration and Christopher directs workflow and Quality Control.
Newton Press publish and print Newton Aycliffe's own local weekly community newspaper "The Newton News" which claims to be the first "FREE" newspaper in the United Kingdom.
The company specialises in General and Commercial Printing, offering a comprehensive range of products and services including general printing, business stationery, wide format printing, rubber stamp manufacture, screen printing, magazine and book production.
Customers come first and we strive to meet their requirements and to keep our prices very competitive. Our representatives are available to call and advise on any printing work required.
We are constantly upgrading, expanding and adding new machinery adding new technology as it is introduced. Our latest acquisitions include a colour digital printing facility for high quality colour with exceptionally quick turnarounds at reasonable prices including a new Karat 74 four colour digital print, which is an environmentally friendly machine using no chemicals in the print process.
Newton Press has achieved the ISO14001 quality mark and is working with the FSC (Forestry Service Commission) which enables the company to help the environment. We ensure all the paper we use is supplied from sustainable sources.
Contact our Sales Director Stuart Howarth on 01325 300212 or email sales@newtonpress.net for more information
--------------------------------------------------------------------------------------------
=======================================================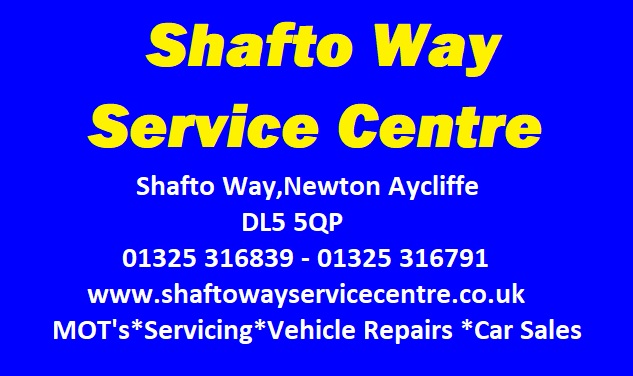 Shafto Way Service Centre in Newton Aycliffe offer MOTS at a reduced price of £30 to all Darlington fans on production of their season ticket, DFCSG card or volunteer card
===================================================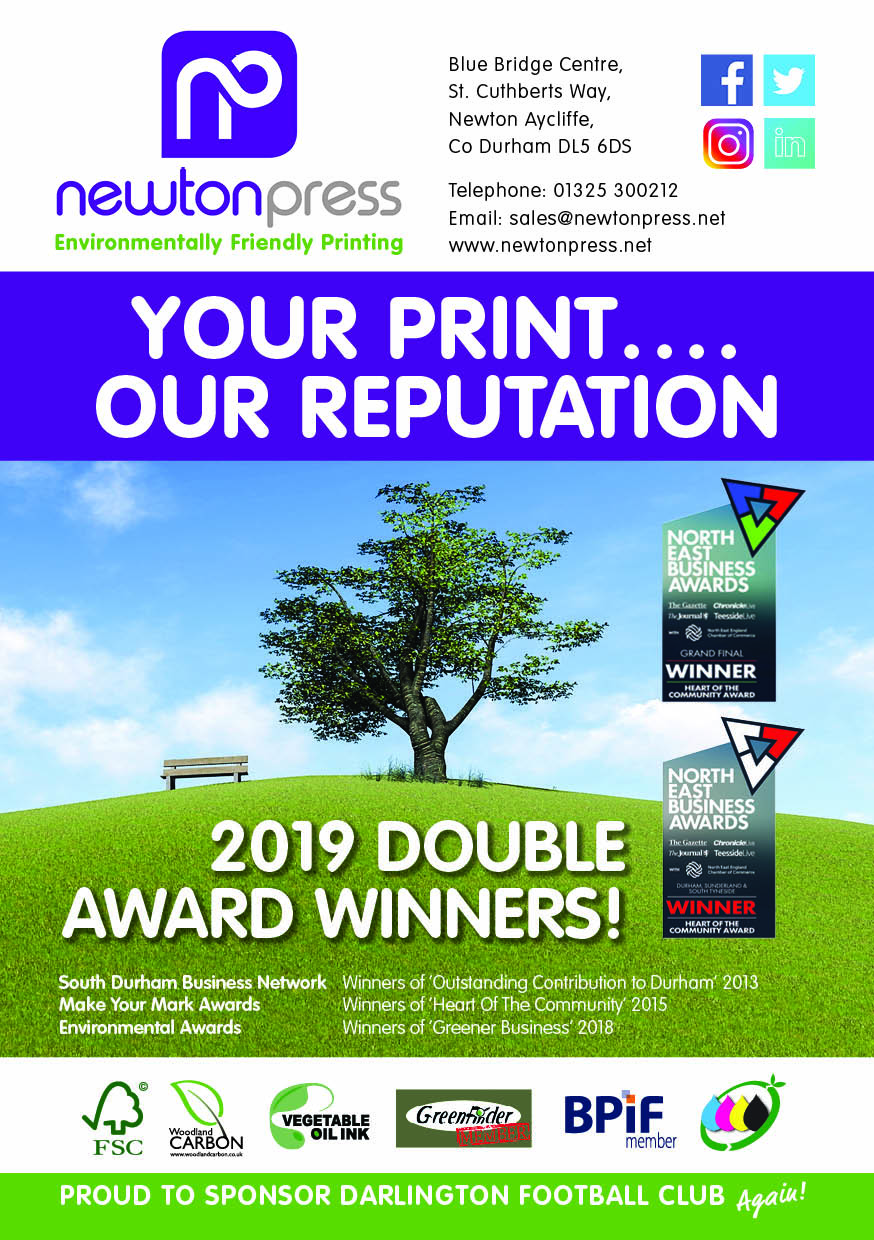 Newton Press, who are based in Newton Aycliffe, are the official matchday programme supplier to Darlington Football Club.
Tel: 01325 300212
====================================================

Saddington Taylor is an independent planning consultancy providing specialist advice on all aspects of the planning process. We have extensive experience of planning and development and an excellent reputation for advice, negotiation and results. We're big enough to cope and small enough to care!
We provide expert advice and guidance throughout all stages of the planning process and have considerable experience of negotiating with local planning authorities, resolving issues and delivering planning permissions.
Tel: 01325 483892
info@saddingtontaylor.co.uk
==================================================
FRESH!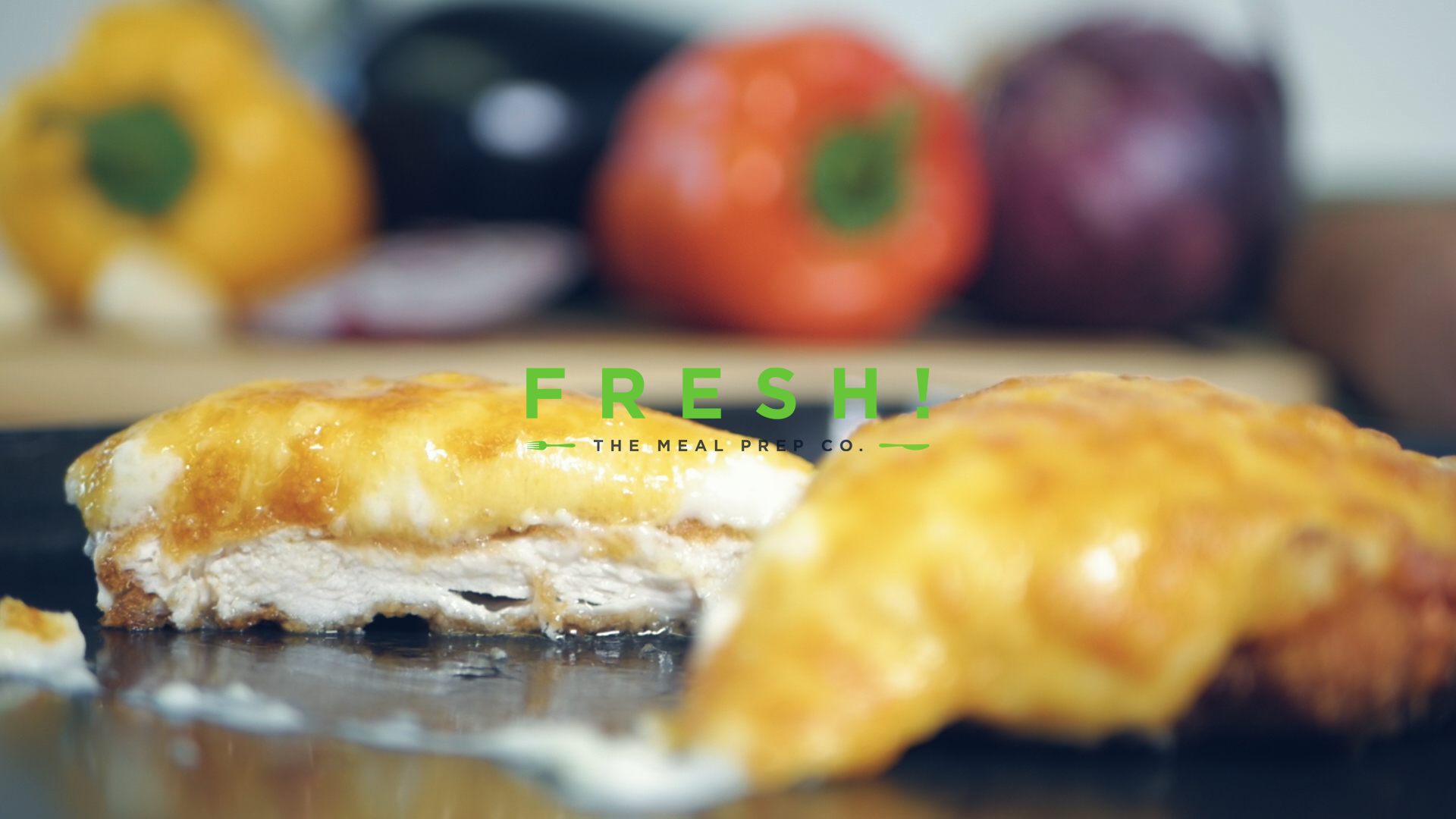 We are pleased to announce that FRESH! a local-based nutritionist company have agreed a deal with Darlington FC to supply all pre-match meals for the club's away trips.
This ensures that our players get the best possible nutrition whilst on the road to away games.
FRESH! The Meal Prep Co. is a local meal prep business aimed at making healthy eating affordable & accessible! They offer 1200-2600 calorie meal plans which are high protein and formulated for fat loss! They take the 'DIE' out of 'DIETING' and delivery tasty, nutritious & delicious meals direct to your door twice per week in Teesside!
Darlington supporters can receive 10% off their web order using the code 'DFC10' or by ringing 07841913509.
Please see their website for the special offers on meals delivered direct to your door.
======================================================

Longfield Group UK


Longfield Group UK director Rodney Dale is a life long Darlington fan of over 40 years – and he will honour that any new or existing supporter of Darlington Football Club using their services will have a percentage of costs donated straight back into the club.

Rodney also sponsors our fitness and conditioning coach Mark Thistlethwaite, here is with Craig Morley and Mark

==================================================

Pretty Wild Seeds is a grass and wildflower seed wholesaler which, at its very heart, is a family run business. From 0.5g to 20Kg and more, from an acre to a hectare, they aim to supply fresh seed responsibly sourced and manufactured for you to create the garden, meadow or lawn of your dreams. Why not browse their online shop, you'll find information about their products to help educate yourself to give each seed the proper upbringing. Pretty Wild Seeds are fully registered with the Department for Environment, Food & Rural Affairs (DEFRA) under number 7529, and you can be confident in both their products and their advice.

Pretty Wild Seeds can be contacted on

01325 353596,

by e mail sales@prettywildseed.co.uk,

Or Twitter @PrettyWildSeeds

================================================