Commercial
Darlington Football Club has been at the centre of the local community ever since it was formed in 1883.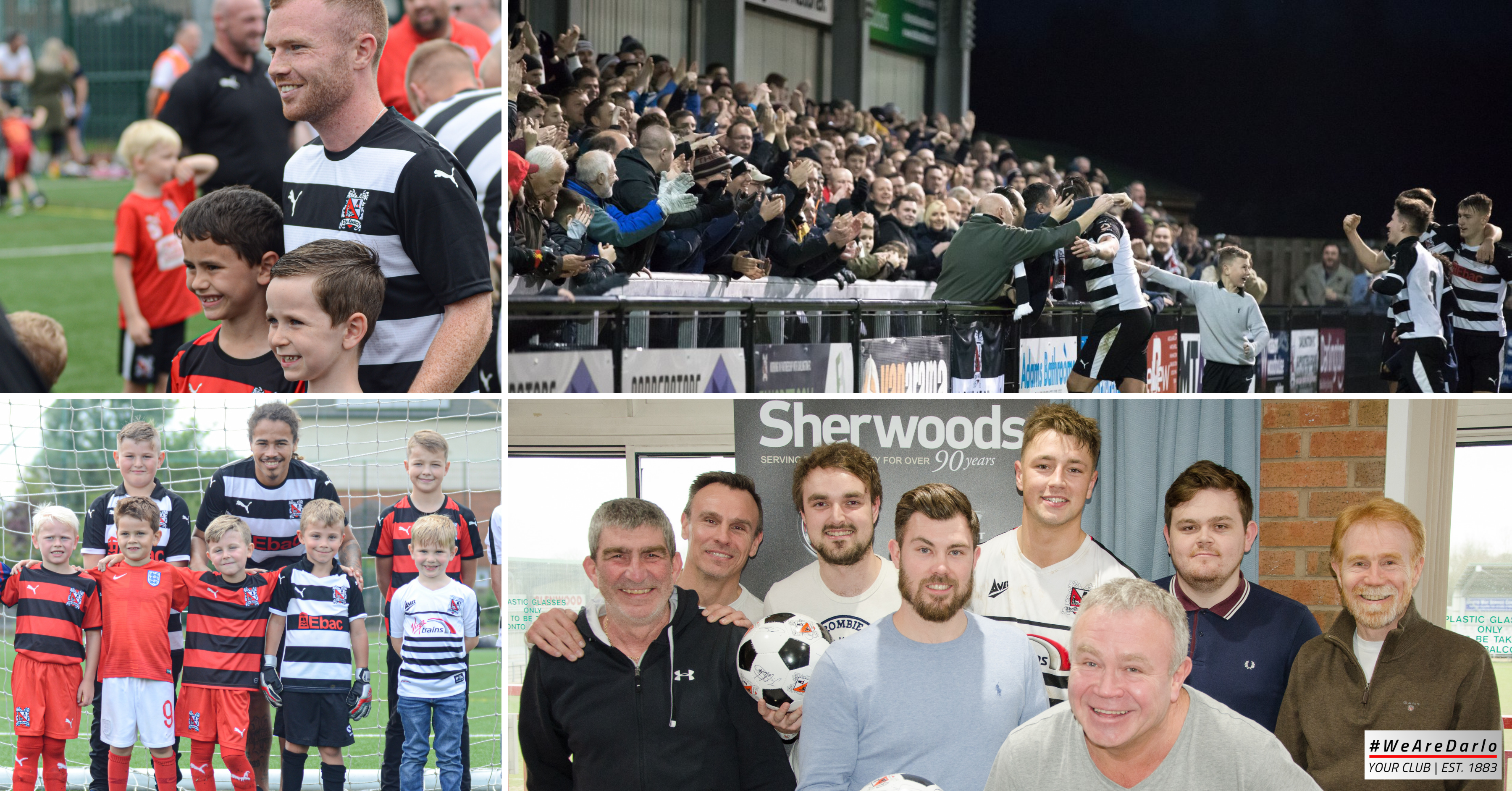 In that time, the club has played at various levels of football and appeared at Wembley three times - winning the FA Trophy in 2011 with a last minute goal - and now plays in the Vanarama National League North, a very competitive league covering clubs in the north of England. The Quakers have competed against some of the best clubs in the country - beating Chelsea 4-1 in the 1958 FA Cup, Burnley 3-2 in the 1998 FA Cup, and Middlesbrough 2-1 in the 1985 FA Cup - and our aim now is quite simple; to return to the Football League.
On a dramatic day in January 2012, the club was saved from extinction by its supporters after the previous owner withdrew his financial backing, and since then has been 100 per cent fan-owned. The hard-working and generous supporters and volunteers have raised over £1 million in seven years, and that sum has financed the club's return to the heart of the Darlington community at Blackwell Meadows, and the building of infrastructure, including the reconstruction of the famous Tin Shed stand.
Over the past seven years, we have strengthened our links with the local community by;
• Establishing a unique partnership with the NHS County Durham and Darlington Foundation Trust
• Forging links with our local BAME groups
• Establishing a very popular Academy and successful youth section
• Forming a Junior Quakers section
• Running Soccer Camps through our Football in the Community staff
• Providing matchday experiences to local groups
There really is a package to suit everyone's needs and pockets -- details for the 2020-21 season available soon!
Quaker TV Half time Advertising Loop
More in this section: