Ray Simpson / 13th January 2018
Alfreton 1 Darlington 1Quakers were denied their second away win of the season by a late penalty fol...
---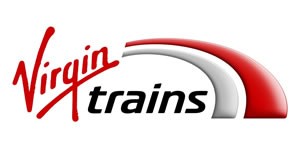 Alfreton 1 Darlington 1
Quakers were denied their second away win of the season by a late penalty following the dismissal of keeper James Talbot at the Impact Arena.
Quakers got off to the perfect start at Alfreton, with an early goal by Reece Styche, and they looked as if they might hold on to it, until there was a scuffle in the Darlington box in the last minute of normal time after a free kick was cleared, and keeper Talbot was red carded for an off the ball incident. It was rough justice on Quakers who looked as if they were going to recover from Wednesday night's defeat by Salford with a much-needed victory,
There was controversy in less than 10 seconds, Alfreton played the ball up the right, whereTerry  Galbraith was flattened by a challenge by Sharp. The  ref only showed a yellow, when it could so easily have been a red.
When play resumed, Talbot made a point blank save from Jennings who connected on to a left wing cross.
Goal! Quakers took the lead on 8 minutes.Reece  Styche put the Alfreton left back under pressure when the ball went down the right, the defender slipped and Styche ran into the box and coolly fired across the keeper into the net for his seventh gaol since he joined Quakers. Styche ran 80 yards to celebrate in front of the Darlo fans!
Talbot then made a good full length save from a curling free kick by Daniels, while Styche put an overhead kick over the bar following a Darlo corner.
Keeper Elliott was then booked for bringing Styche down way out on the Darlo right.
There was a let off for Darlo on 23 minutes, Mulhern got away down the right hand side into the area and pulled the ball back into the middle, but Tom Portas intercepted well.
Quakers looked really sharp, and Styche tried his luck from 30 yards but the ball went wide.
Alfreton looked dangerous from setpieces, and after a Daniels free kick was blocked, Jennings headed the return cross from the left into Talbot's hands.
But Quakers returned to the other end, and Styche set up Thompson who fired over,  then Thompson and Mills nearly opened up the defence with a 1-2, but the keeper intercepted.
Five bookings so Far: Sharp, Elliott and Bird for Alfreton, Brown and Thompson for Darlo.
Half time Alfreton 0 Darlington 1
There was some early Alfreton pressure but Galbraith and Scott both cleared well, while Mulhern got away in the inside left position but pulled his shot wide.
Quakers nearly got a second. A long throw by Brown from the rightwent into the six yard box, and a defender nearly deflected the ball into his own net, the ball going out instead for a corner
There was a great save by Talbot on 74 minutes. A free kick into the box was nodded down for Sharp to try an overhead kick that Talbot saved low down.
Quakers had a chance to settle it when Thompson set up Scott on the  edge of the box, but he fired over.
Quakers looked as if they would hold on, until a frantic last minute. Talbot punched away a ball into the box from the left, but then a big argument followed in the crowded Darlington box. The referee stopped play, consulted his assistant, awarded Alfreton a penalty and red carded Talbot.
It was understood that Talbot was dismissed for allegedly throwing a punch, but that didn't look obvious from video footage.
Gary Brown went in goal, and Daniels sent him the wrong way from the spot.
There was still time for Bird to be dismissed for his second yellow in stoppage time.
Final score:
Alfreton 1 Darlington 1
Talbot, Portas, Galbraith, Scott, Heaton, Brown, Mills (sub Saunders 72), Turnbull, Styche, Gillies (sub Wheatley 76), Thompson
Subs: Marrs, Caton, Syers,
Share this