Back to the league for Quakers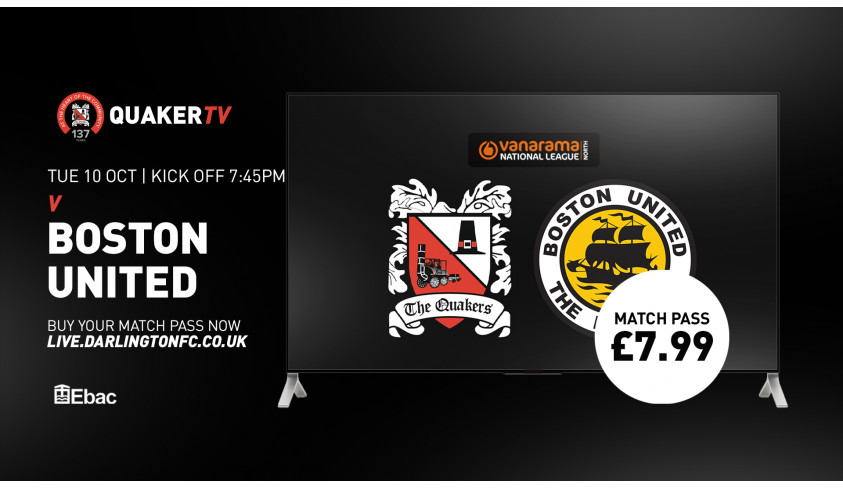 Preview of Tuesday night's game against Boston
We return to league action after our FA Cup exploits with a home game against Boston, the first of five before we play our second round Emirates FA cup tie.
With a busy schedule ahead, manager Alun Armstrong says that he will be rotating his squad.
Taking the FA Cup into account, we have won our last four league and cup matches, conceding only two goals and scoring 13.
Tonight's virtual match sponsor is: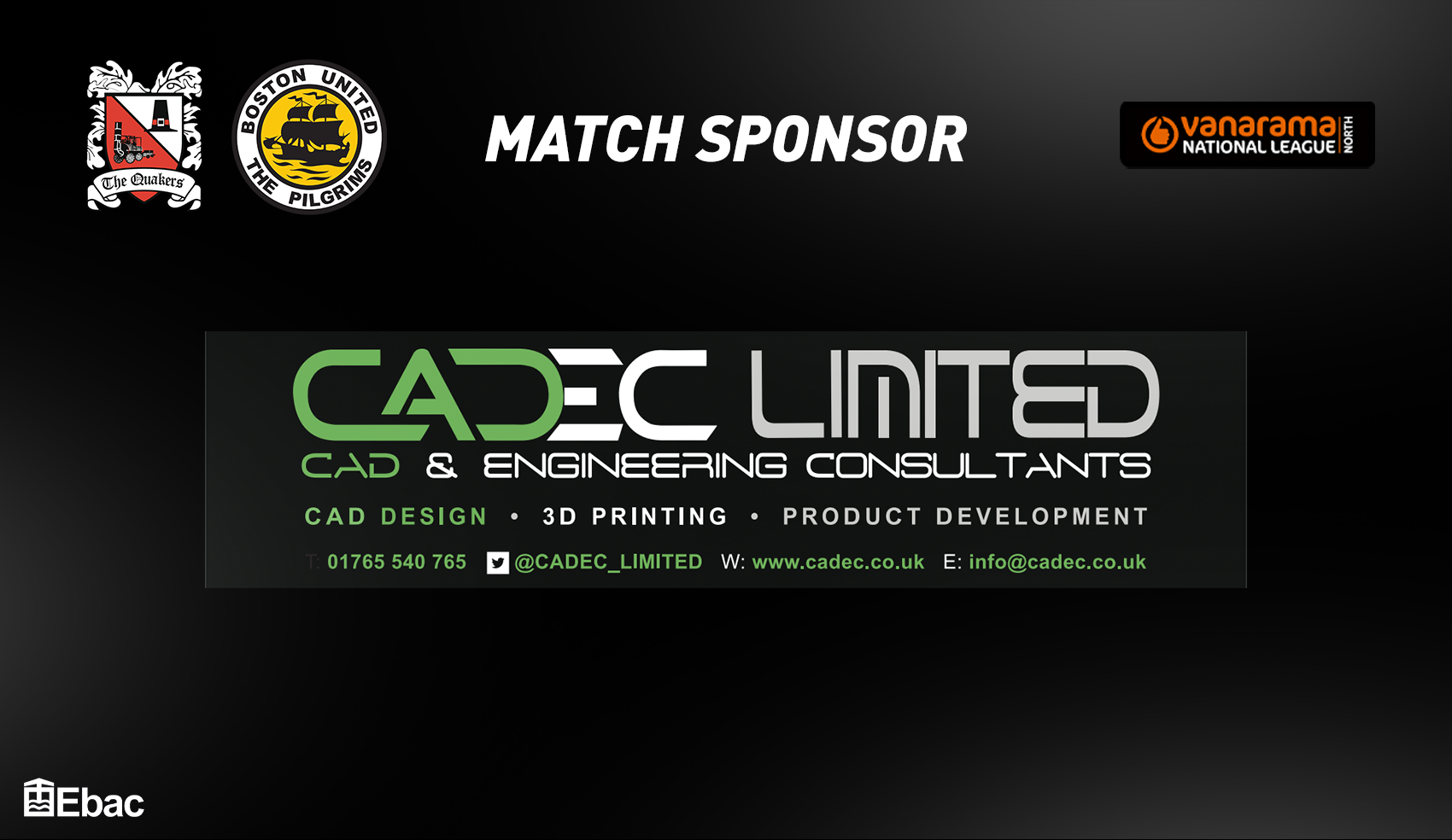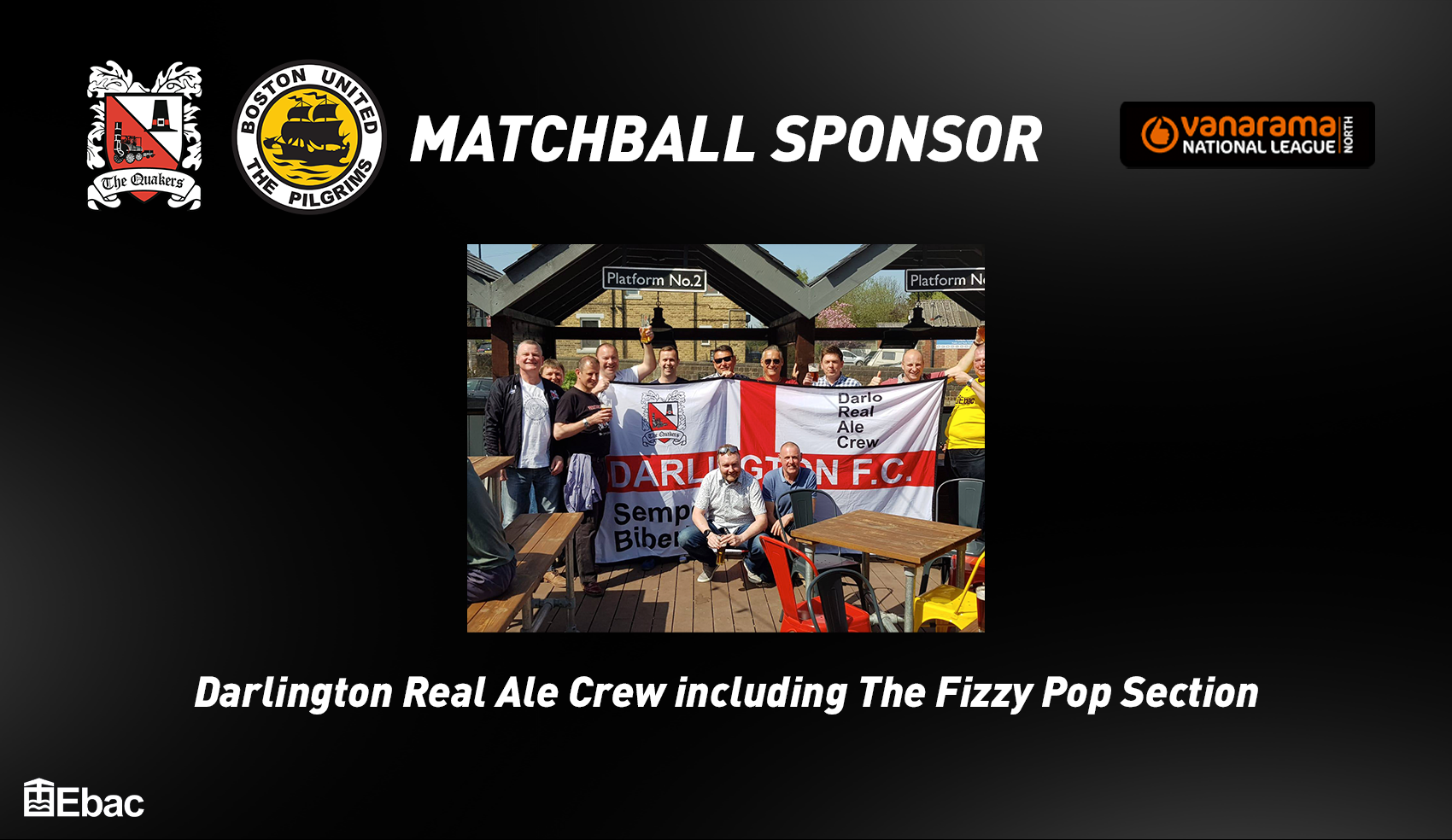 Darlington:
Team News:
Will Hatfield will be added to the squad after recovering from a hamstring injury.
Erico Sousa returns after being cup tied for Saturday's win at Swindon
Tony McMahon hopes to be declared fit
Dan Maguire could start his first game for us since signing from York in the summer
Quakers form (League and cup): WLLWWWW
Leading scorers in all comps: Luke Charman 4, Jarrett Rivers 3, Adam Campbell 3
League position in National League North: 17th
Recent matches
7th November v Swindon Town (Away) won 2-1 Campbell 2
Darlington: Saltmer, Hedley, Hunt, Storey, Liddle: Wheatley, Holness (sub Atkinson 78), Reid; Rivers, Campbell, Charman
Subs: Watson, Laing, Maguire, Hudson, Minter, Amantchi
Here are the highlights:
https://darlingtonfc.co.uk/news/video-swindon-town-v-darlington-goals
31st October v Curzon Ashton (away) won 3-0 Campbell, Reid, Rivers
24th October FA Cup 4Q Cambridge City (home) won 2-0 Charman 2
13th October FA Cup 3Q Tadcaster (home) won 6-1 Donawa 2, Storey, Liddle, Rivers 2
10th October Kidderminster (home) lost 1-3 Penny og
6th October Fylde (away) lost 0-1
3rd October Prescot Cables (home) FA Cup 2Q drew 2-2 won 5-4 on penalties Charman 2
Boston
Manager: Craig Elliott
Results so far: WWWDW
31st October Southport (away) won 1-0
https://www.bostonunited.co.uk/teams/24809/match-centre/1-6406236/report
27th October Guiseley (home) drew 1-1
24th October Telford (home) won 3-2
6th October Leamington (away) won 4-0
3rd October FA Cup 2q AFC Mansfield (home) won 4-2 – conceded 3q because of Covid
Leading scorer: Jordan Thewlis 3
League position 4th (played 4, won 3, drawn 1, goals for 9 against 3, points 10)
Here's the preview from Boston's website
https://www.bostonunited.co.uk/news/pilgrims-aim-to-continue-unbeaten-start-2582454.html
Last meeting: 12th October 2019
Darlington 2 (O'Neill, Campbell) Boston 1
Goals: https://www.youtube.com/watch?v=WOyJPfNFF7s
Reverse fixture not played
Connell, Liddle, Watson, Wheatley, Storey, Galbraith, Rivers, Hatfield, Campbell, Holness (sub Laing 80), O'Neill
Subs: Elliott, Bell, Holliday, Rhys Armstrong
Boston Crook, Middleton (sub Gibbens 79), Whittle, Platt (sub Thanoj 56), Ainge, Shiels, Rollins, Abbott, Knowles, Thewlis, Walker (sub Woolford 56)
2018-19 Darlington 1 (own goal) Boston 0; Boston 0 Darlington 2 (Elliott, Jackson)
2017-18 Boston 1 Darlington 1 (Thompson); Darlington 1 (Styche) Boston 2
2016-17 Darlington 4 (Galbraith, Hardy, og, Beck) Boston 1, Boston 1 Darlington 2 (Cartman, Syers)
Couple of connections between the two clubs:
Julian Joachim was one of Quakers biggest buys when he moved from Boston to Darlington in August 2006. He made 87 appearances for us, scoring 13 goals
Alan White had two spells at Boston, making 61 appearances. Alan had three spells with us as a player and one as assistant manager.
How to follow the game:
Quaker TV -- buy your match pass at
https://live.darlingtonfc.co.uk/
Darlo Fans Radio
Official Twitter
Official website