Ray Simpson / 10th April 2018
Boost The Budget for season 2018/19Darlington FC Supporters Group launched Boost The Budget 2018/19...
---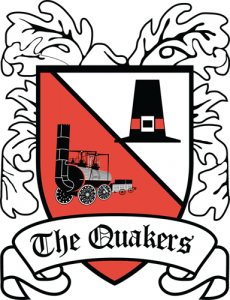 Boost The Budget for season 2018/19
Darlington FC Supporters Group launched Boost The Budget 2018/19 last month and is calling on Darlington FC fans everywhere to help increase the funds available to manager Tommy Wright for next season.
In just three weeks,  £45,000 from 199 people has been raised! Some people are pledging £5, £10 or £15 per month, which is perfectly acceptable -- this scheme is tailored to what you can afford! Let's see if we can reach 300 investors as well as £80,000!
More than 180 people boosted the playing budget throughout the 2017/18 season raising £40,000, mostly via affordable weekly or monthly pledges. Since there are no major fundraising demands for infrastructure development at Blackwell Meadows next season and with Tommy currently putting together an exciting team with a mixture of established senior players and emerging young talent as current results demonstrate, we want to double that figure for the 2018/19 season.
The Supporters Group is hoping to raise £80,000 by inviting fans to pledge what they can, with proceeds raised added into Tommy's budget for the Quakers' assault on the 2018/19 National League North. Launching Boost The Budget now will allow Tommy to get his ideal squad into place as soon as possible and steal a march on our opposition, which is why we've set a deadline of 30th April to get all pledges in – don't forget that you are just making a commitment at this point, the payments can be made weekly or monthly.
The pledge doesn't need to be a massive amount, it can be £10 or £20 per month, whatever you can afford. It's easy enough to pledge -- just enter the weekly or monthly amount you want to donate, fill in your details, and that's it!
Darlington FC fans across the world can make pledges in exchange for a variety of money-can't-buy Quakers' experiences – for example designing a 2019/20 home kit, being assistant kit man for the day or even having your own gif goal celebration played out on the official Darlo twitter account.
Supporters Group Chair, Chris Stockdale, said: "Over the last few months Tommy Wright has quickly put together an exciting squad with a great mix of senior pros and talented younger players. The recent run of results – we have lost just once in eleven matches -- shows this approach is working. As a fan-owned club Boost The Budget is key to both allowing Tommy to put together a strong squad for next season and continue to invest in our younger talent who are already attracting interest from clubs higher up the pyramid.
"Without Boost The Budget, Tommy will inevitably have a much reduced budget next season, because a core principle of fan ownership is a prudent financial strategy. I hope the fans will get behind the scheme and take advantage of the great range of rewards we have put together."
Tommy is giving the initiative his full support, and said; "I really appreciate the help of our generous supporters. I believe that I have a good squad at the moment, and with continued financial backing into next season, I believe that I can build a better one.
"Obviously with the way I've invested currently in the squad, I'm always looking for a bit of a return. I won't be wasting our supporters' money, I see it as an investment in the future."
To support Boost The Budget you can make a pledge online at the dedicated fundraising platform http://fundraising.darlingtonfcsupportersgroup.org/pitches/boost-the-budget-18-19or forms will be available for offline donations both in Quaker Retail and at the fans' table during the remaining home games at Blackwell Meadows. Any queries please email questions@dfcsg.co.uk.
Share this