Buy your Father's Day gifts at Quaker Retail!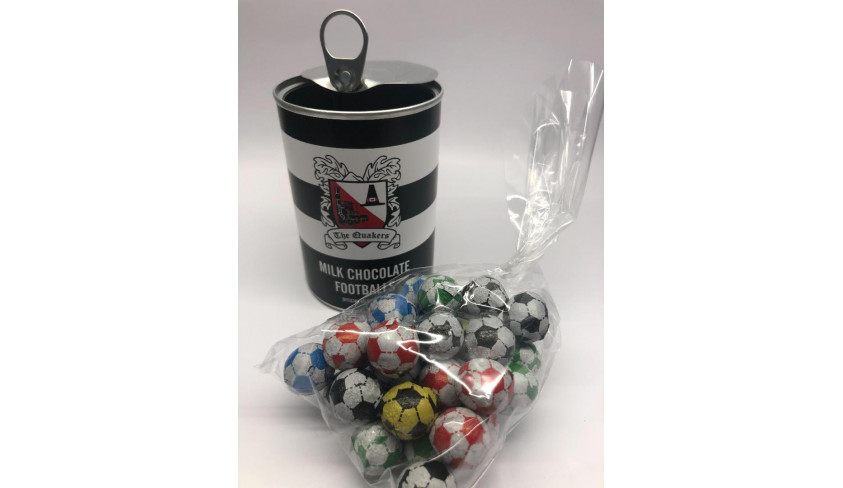 Chocolate footballs on sale now!
Quaker Retail have some great new products in our Gifts and Souvenirs section at https://shop.darlingtonfc.co.uk/
Starting today with a great new product which should appeal to children and adults alike - Chocolate Footballs! The individually wrapped footballs come in a Darlington FC branded tin and are a great gift for any occasion including Father's Day on June 20th. Priced at £5.99.
You can buy them here:
https://shop.darlingtonfc.co.uk/Darlington-FC-Chocolate-Footballs-p352054920