Come and join the Darlington FC Wildcats!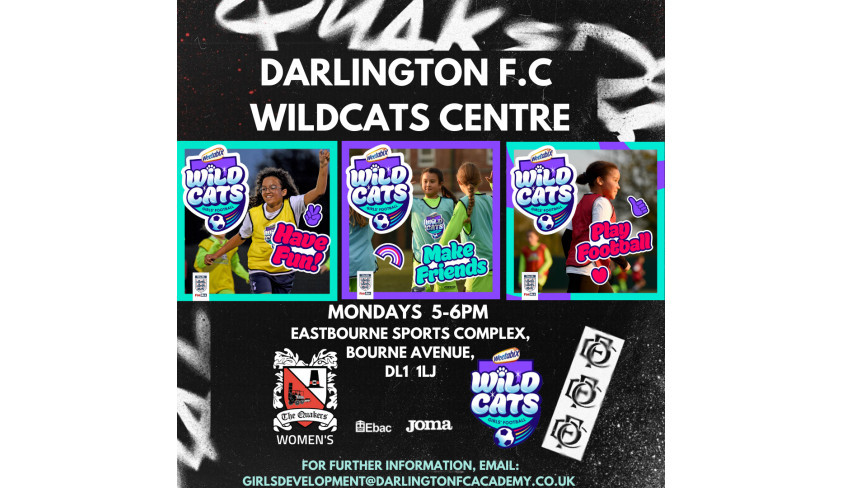 Introduction to football for girls aged 5 to 11
Darlington FC are delighted to announce our new partnership with Weetabix Wildcats and Durham County FA.
The centre provides a fun way for girls aged 5-11 to get involved with football! All sessions are run by FA qualified coaches and volunteers who provide a fun and safe environment for the girls.
Darlington F.C Wildcats will start on Monday 25th April, between 5 and 6pm. You can book on the session using the link below:
Weetabix Wildcats is non competitive football for girls who want to give football a go for the very first time or want to play with other girls of their own age.
Most importantly, Darlington FC Wildcats is all about boosting confidence, meeting new friends, getting active and trying football!
The first session is FREE and then there will be a cost of £3 per session.
Sign up now! #WEAREDARLO