Darlington Draw at Radcliffe Borough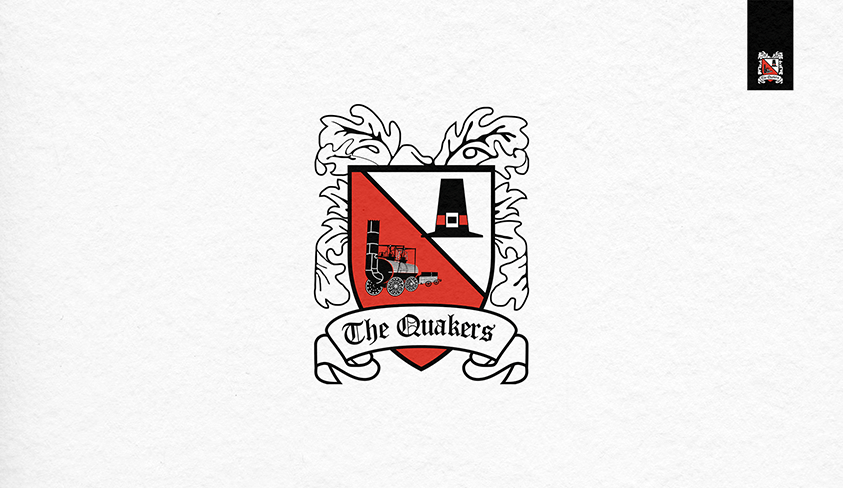 Darlington were held to a disappointing 1-1 draw at Radcliffe Borough. Graeme Armstrong's header midway through the second half equalised for Quakers, who looked unlikely to score until the hosts had taken the lead just after the break.
Only then did Darlington kick into gear, lifting the tempo and showing the sort of intensity that merited a leveller, but it was not enough to end the team's miserable run in league and cup.
Although Stephen Thompson returned from injury, Quakers did not have a strong squad, with three youth team players on the bench in Tom Young, Matty Lovegreen and Matthew Pennal. Adam Reed and Alan White were unavailable and Ryan Noble was dropped. Amar Purewal, David Dowson and Terry Galbraith remain sidelined and their absence was again keenly felt as Quakers laboured during a first half in which neither side created a clear chance.
Radcliffe had a handful of shots blocked by defenders, including Liam Hatch who reverted to centre-back. Peter Jameson was thankful to be handed a comfortable save when Sam Grimshaw was given a free shot at goal when Chris Hunter got the ball caught under his feet on the edge of his own penalty area.
The second period was more entertaining, the half starting with Radcliffe's Richard Smith hitting the bar after a corner and then came the opener, self-inflicted damage by Darlington. Leon Scott was caught on the ball after a Hunter pass, Radcliffe seized possession and played in Chris Mason who finished low.
It was the trigger Quakers needed. Suddenly they clicked.
Nathan Fisher shot wide, Armstrong's close-range shot was cleared off the line and then Scott blasted over from 12 yards. Having finally picked up the pace, Quakers began to play more sharply and more competitively in midfield, bolstered by substitute Jordan Robinson who replaced the out-of-sorts Thompson, who perhaps has not fully recovered from a hamstring strain.
Robinson came close to equalising when his powerful header from an Adam Mitchell corner was cleared off the line and Fisher curled an effort that looked destined for the net until keeper Chris Cheetham pawed away. From the corner, however, taken by Mitchell, Armstrong equalised, powering home at the near post for the team's first goal in four matches.
It was deserved, but they did not have enough quality, however, to add a second and needed Jameson to make a handful of late saves to keep them level. Desperation for a victory was made clear when they finished with three at the back and Hatch sent up front. It was to no avail, the game ending level, Quakers' fourth league match without a win.