Darlington FC give their support to Fair Game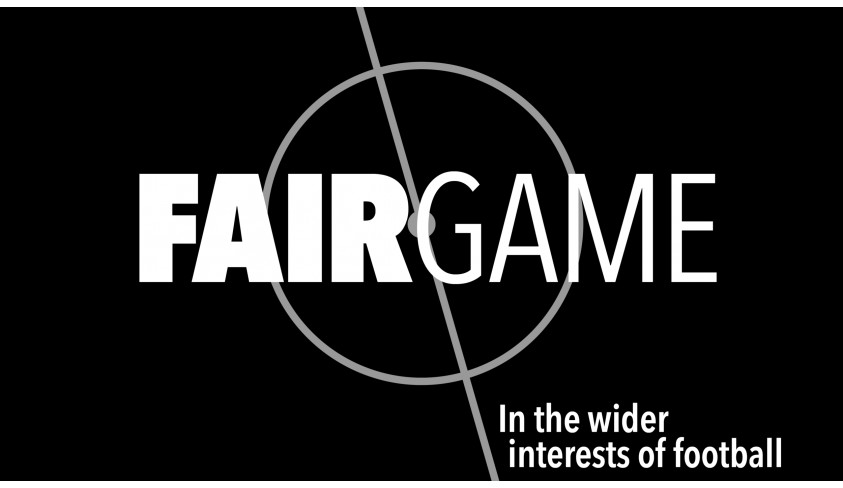 Launch today of national campaign
Fair Game is a growing band of clubs committed to the same principles and determined to improve the governance of our national game for the wider interests of football.
They are focused on delivering real and long-lasting solutions. Fair Game has a wide pool of advisors and experts to call upon covering advocacy, corporate law, diversity and inclusion, ethical regulation, fan engagement, financial regulation, football agents, governance of football, governance of sport, human rights, owners and directors' legislation, and sustainability.
The day-to-day operations of Fair Game are largely run by board members and representatives of Fair Game clubs, with the able assistance of academics and sports experts all dedicated to helping deliver our aims and goals.
Amongst those involved in running Fair Game are:
Former Liverpool and Spurs defender John Scales, who is an ambassador
Gavin Foxall, the chair of Newport County, who is the Interim Chair
Niall Couper, a board member of the Dons Trust and oversees operations of Fair Game
Fair Game's directors and board members include people who support a wide range of clubs, such as Long Buckby, Manchester City, West Bromwich Albion, Panathinaikos, Yeovil Town, Exeter City and Arsenal.
David Johnston, Darlington FC chief executive officer said; "We strongly support the aims and principles of Fair Game, which is acting in the wider interests of football.
"It's clear from recent events that much more needs to be done in the way that the game of football should be governed and administered, and Fair Game will play a key role in ensuring that happens."
Among those backing the call is the Mayor of Greater Manchester, Andy Burnham. He said: "Fair Game's proposals are exactly what football needs. I'm only too aware of the dangers that exist. We've seen the collapse of Bury and the spectre of the ESL. Football is integral to our communities.
"The game needs a reboot. I back the need for an independent regulator, for an Owners and Directors Test that is fit for purpose, and most importantly the protection of the heritage and traditions of our clubs."
Niall Couper, the Chief Executive Office of Fair Game, added: "Tracey Crouch's review represents a once-in-a-lifetime opportunity to change football for the better. We have to grasp it and we believe our proposals lay that path.
"We want a sport where every fan can put their shirt on in the morning proud in what it stands for, safe in the knowledge that the traditions and heritage of their club will always be there."
The 23 clubs of Fair Game are: Accrington Stanley, Basingstoke Town, Bury AFC, Bristol Rovers, Cambridge United, Carlisle United, Chester FC, City of Liverpool, Curzon Ashton, Dorking Wanderers, Ebbsfleet United, Grimsby Town, Leyton Orient, Lincoln City, Luton Town, Maidstone United, Newport County AFC, Tonbridge Angels, Tranmere Rovers and AFC Wimbledon.
To find out more about Fair Game visit www.fairgameuk.org.