Darlington Progress In FA Trophy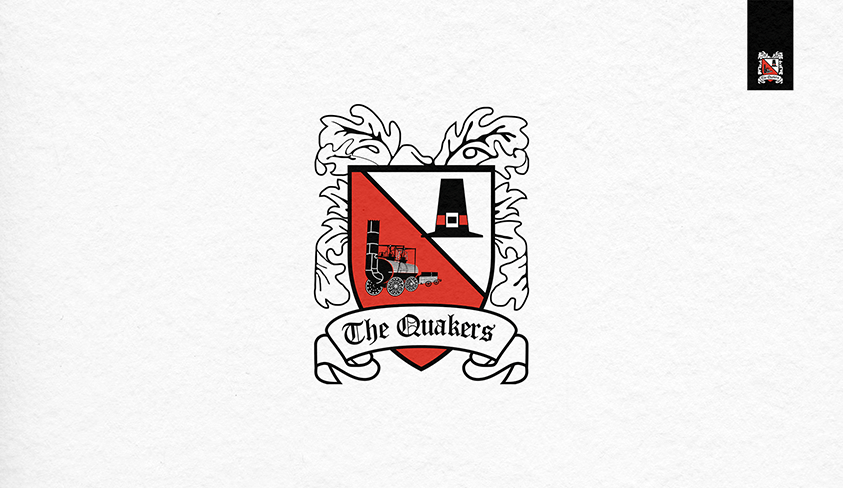 The personality of the Darlington team could be seen in their low-key reaction to a seventh successive victory on Saturday.
A 2-0 FA Trophy victory at Radclifffe Borough during which they were in control throughout was followed by the team leaving the pitch with little more than handshakes and pats on the back.
Job done, on to the next one.
"There's a good feel to the changing room, nice and loud, but nobody's getting carried away because all we've done is win another game," said manager Martin Gray.
"It was important to win to keep momentum going and to get a few quid for the club with the prize money."
With £2,500 banked, Gray and his team know there are tougher tests to come – all of seven wins have come against clubs in the bottom half of the table – and that is certainly the case for the next round.
Scarborough Athletic are fourth in the same division as Darlington having won seven of their eight home matches, although they are currently based 17 miles away in Bridlington.
It's where Quakers travel to a week on Saturday having comfortably overcome Radcliffe, who were second best by a long way.
After a poor kick early on by goalkeeper Peter Jameson handed Radcliffe's Sam Howell a chance which he wasted, Darlington were in command and won with goals by Terry Galbraith and Alan White.
"It was great to see us dominate from start to finish," said Gray.
"If I was being greedy I'd say we didn't score enough goals to make the scoreline reflect our 90 minutes, but you can't complain about winning 2-0, you'd have taken that if offered it before game.
"There wasn't anybody in our team whose performance was not up to standard, including the substitutes, and that's why we were so dominant. Everybody played their part.
"I thought the spine of our team was really strong. Chris Hunter and White, Tom Portas and Leon Scott and Amar Purewal and Stephen Thompson. They were really on top of their game, plus the wide players gave us good quality."
It was a long pass up the wing that led to the opening goal, left-back Ian Watson's high delivery luring goalkeeper Chris Cheetham into clattering Purewal when attempting to claim the ball on the edge of the penalty area.
Galbraith netted his penalty and three minutes later White maintained his burgeoning reputation as a goalscorer by netting for the third time in as many games.
Like the previous two goals, it was again header, this time after meeting Adam Mitchell's corner.
The veteran centre-back has been in top form this season, a key player in keeping nine clean sheets in 19 matches, although on Saturday the talkative 38-year-old picked up his obligatory yellow card for dissent.
Gray said: "He's looking good, Al. He's got players with pace next to him which is a big help, but he's looking very good. He just needs to keep his mouth shut, but it's a bit late to change him now.
"He loves to play football. He's a Darlington lad and a Darlington fan so wants us to do well and if he can enjoy the last couple of years of his career by helping us progress then he will have played a big part on and off the pitch.
"He's a character and he contributes with goals as well. He'll be wanting a pay rise!"
With Jameson largely a spectator, Darlington strolled through the remainder of a lukewarm contest without breaking sweat and could have scored more.
Purewal had a close-range effort saved by Cheetham, White's half-volley was blocked by Howell and with his final touch of the game Thompson fired wide from ten yards.
He was replaced by Adam Cocks and in the closing stages Quakers gave an outing to another promising youngster in Darlington-born Nathan Stephenson, the teenage winger making first appearance on a day when Matty Lovegreen enjoyed a solid debut at right-back.
With his proud dad in the stand, the 18-year-old from Shildon, a Darlington season ticket holder as youngster, stepped in and looked at ease as a replacement for flu-hit Gary Brown.
Lovegreen will play tomorrow in a Durham Challenge Cup tie at Spennymoor Town when Gray will select a team of teenagers.
Darlington were without striker Graeme Armstrong following his clash of heads in the midweek win over Ossett Albion, and Gray added: "He's fine and wanted to play, but the FA rules say that he can't play for six or seven days after concussion.
"So he's had a rest which is not a bad thing because he's been great for us, and a weekend off probably came at the right time. It's good to have a week's rest now for everyone."
Match report courtesy of the Northern Echo.