Early Liddle goal sets up Quakers goal spree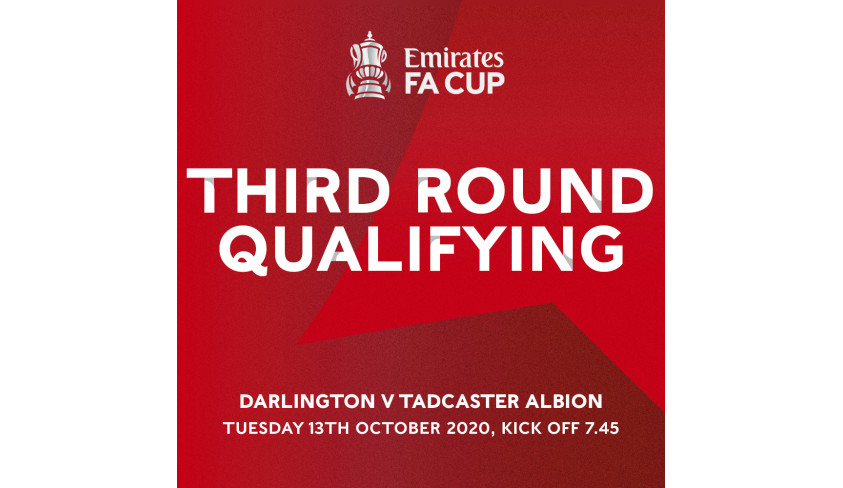 We reach the fourth qualifying round for the second successive year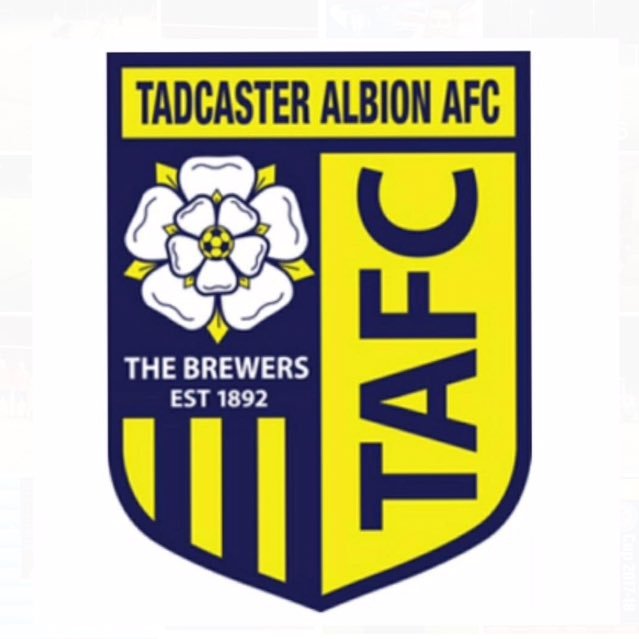 Emirates FA Cup third qualifying round
Darlington 6 Tadcaster Albion 1
Scorers: Liddle (13 mins, 1-0), Storey (33 mins, 2-0), Rivers (34 mins, 3-0), Donawa (47 mins, 4-0), Rivers (49 mins 5-0), Crook (74 mins, 5-1), Donawa (81 mins, 6-1)
Tonight's matchball sponsor -- we'd like to thank Rodney Dale for his support
Quakers scored their highest goals tally in the FA Cup for ten years when they beat Tadcaster 6-1 at Blackwell Meadows.
Their previous best had been 6-2 at Mossley in 2010 and 6-0 against Sudbury in 2000.
Michael Liddle settled Quakers with an early goal, and a burst of two in a minute before the break, and then another burst two in two minutes just after it, made sure of a fourth qualifying round place. The draw will be on Thursday at 1pm.
It was exactly the reaction manager Alun Armstrong wanted after the defeat by Kidderminster at the weekend.
You can watch the goals here:
https://darlingtonfc.co.uk/news/video-all-the-goals-from-fa-cup-win-over-tadcaster-available-now
Quakers nearly scored in the second minute. Justin Donawa raced in from the right, played a 1-2 with Sean Reid, and his shot was smothered by Will Appleyard.
Quakers enjoyed most of the early possession, and Nicky Hunt made a good run from the back, but overhit his pass for Luke Charman.
Quakers took the lead after 13 minutes. There was a good build up on the left involving Jarrett Rivers and Charman, and the ball was threaded through for Michael Liddle to slide past Appleyard -- his second goal for the club.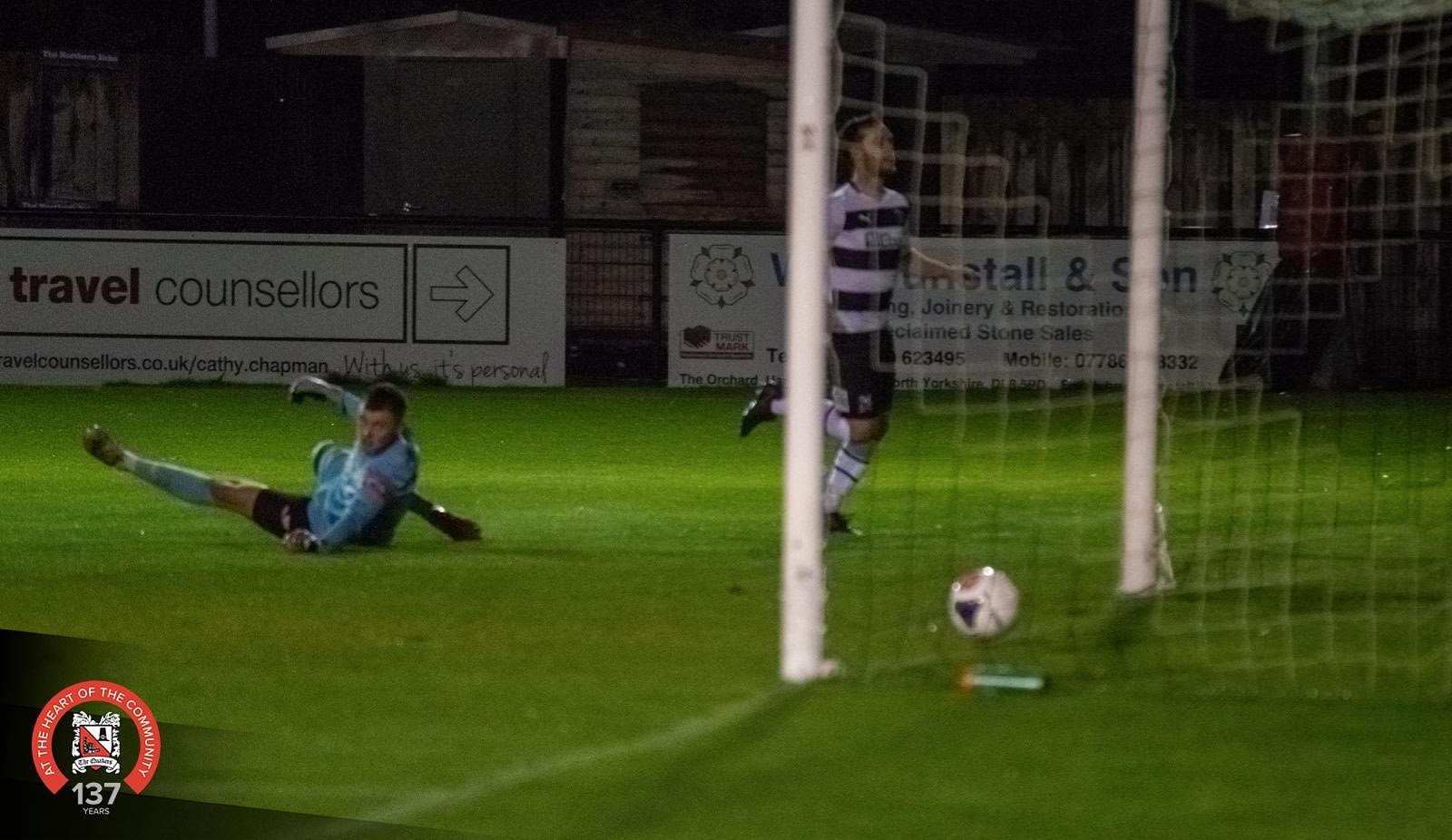 On 18 minutes, Liddle made another good run, and even though his pass for Charman was partly intercepted, Charman picked up the loose ball and forced Appleyard into a diving save with a right foot shot.
But Tadcaster replied with a low shot by Pander from the left that Saltmer saved.
Good work by Donawa on the right helped him create the space to cross into the middle for Reid to fire, under pressure, over the crossbar.
Tadcaster though had another chance when a cross came in from the left and Bailey Thompson headed over the top.
But Quakers nearly got a second, with a powerful shot by Rivers that Appleyard just managed to push around the post.
Quakers went 2-0 up on 33 minutes when Liddle's corner from the left was headed down by Charman for Hunt to flick over his head on the corner of the six yard box, for Alex Storey to head in.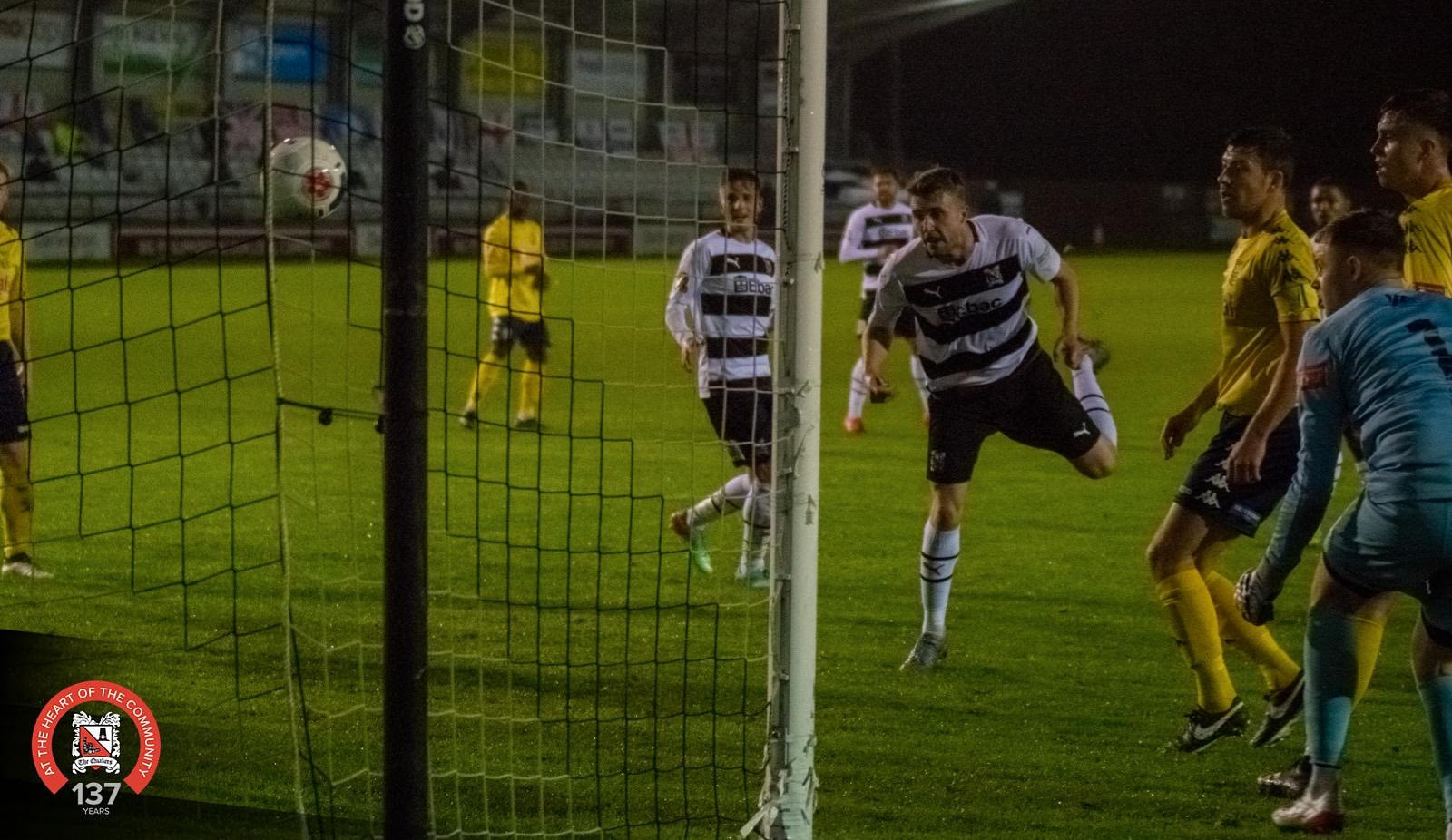 A minute later, it was 3-0 when Rivers cut in from the left and fire a low right foot shot past Appleyard from just inside the area.
It was nearly 4-0 on 43 minutes, when Joe Wheatley tried his luck from 35 yards, and the ball was deflected just wide of the post with the keeper scrambling across.
Half time:
Darlington 3 Tadcaster Albion 0
The game looked as if it was all over at the start of the second half, as Quakers scored twice within five minutes of the restart.
It was 4-0 on 47 minutes when Sean Reid played the ball through for Donawa to run through on goal, and he slid the ball, with the help of a deflection, past the keeper.
It was 5-0 on 49 minutes when Donawa used his pace to get down the right into the box and he squared the ball for Rivers to tap in.
Quakers were well in control after that, and manager Alun Armstrong had the luxury of making three subs, with Louis Laing coming on for Hunt, Levi Amantchi for Charman and Theo Hudson for Reid
Kevin Santos made Saltmer pull off a good one-handed save on 72 minutes, but Jack Crook pulled a goal back on 74 minutes with a left foot shot that Saltmer couldn't quite get his hands to.
Levi Amantchi was denied a goal when he got away, but Appleyard saved well.
Quakers made it 6-1 on 81 minutes when Donawa raced into the area and fired powerfully past Appleyard for his second goal of the game.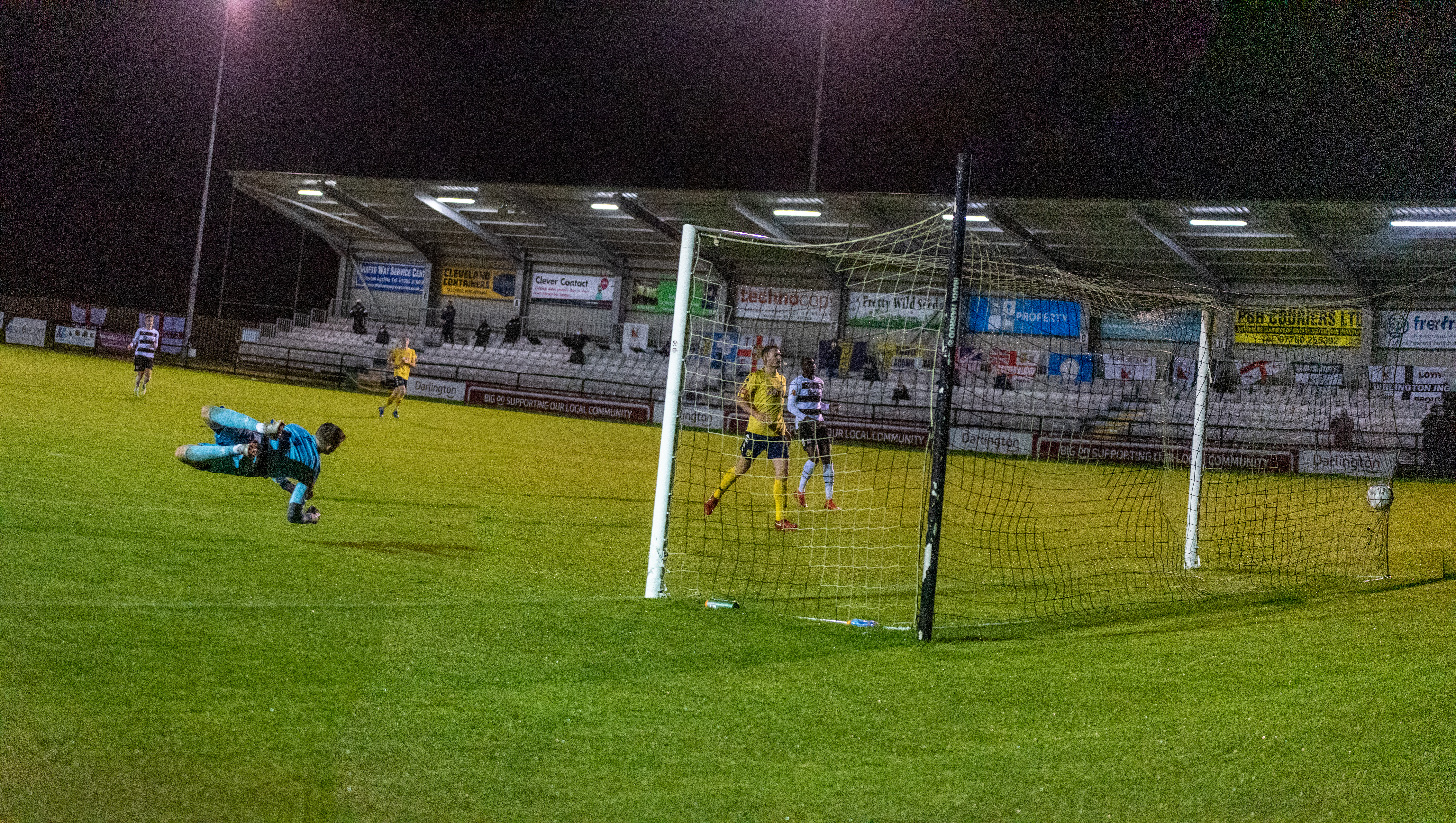 Sponsors man of the match: Justin Donawa
Darlington
Saltmer, McMahon, Hunt (sub Laing 53), Storey, Liddle, Hedley, Wheatley, Donawa, Rivers, Reid (sub Hudson 66), Charman (sub Amantchi 54)
Subs: Watson, Campbell, Armstrong
Tadcaster:
Appleyard, Harley, Rose, Vann, Evans, Milne, Pandor (sub Ofeugbu 56), Russell, Thompson (sub Crook 56) Santos, Sousa
Subs: Nooe, Burn (GK),Foster, Sanyang, , Ejupi
Referee: Paul Brown