Kevin Luff / 21st November 2017
A new podcast dedicated to Darlington Football Club is now available.Recorded by the familiar voices...
---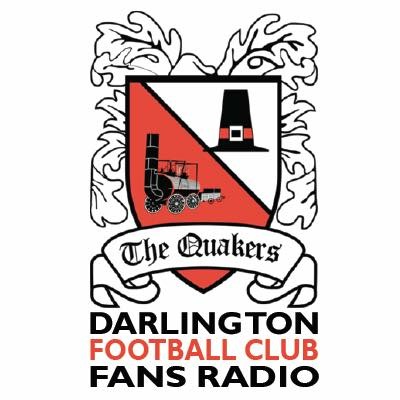 A new podcast dedicated to Darlington Football Club is now available.
Recorded by the familiar voices of Darlo Fans' Radio, the podcast aims to take a regular look at events around the football club. The first episode, which is available now below, was recorded on Monday night at the Forum Music Centre in Darlington.
Stuart Armstrong, Michael Price, Kevin Luff and the Northern Echo's Craig Stoddart talk about the season so far, the arrival of new manager Tommy Wright and his assistant Alan White.
Also included in the first episode is an exclusive interview with Tommy and Alan as the pair reflect on their previous spells with the club and talk about their plans for the future. The podcast also reflects on the recent 4 year birthday of Darlo Fans Radio and the chaps try to pick a select XI of Darlo players from the last few years who have had the biggest impact on the club.
Speaking about the podcast, Darlington FC Communications and Media manager Ray Simpson said: "The podcast is an exciting idea and we're hoping it will the first of many. The folks at Darlo Fans Radio have been long time supporters of the club and this is another excellent initiative from them. Hopefully everyone really enjoys it."
The podcast would not have been possible without the help of the Forum Music Centre on Borough Road. The 'not for profit' social enterprise kindly gave Darlo Fans Radio the use of one of their recording studios and equipment.
"We're very grateful to the Forum," said Stuart. "Without them the recording wouldn't have been possible. They were incredibly generous in giving us the use of a studio and equipment so we could record this first episode.
"Hopefully this will the first of many episodes recorded here. We had a lot fun putting it together so we're keen to see what people think of it."
The podcast is available via SoundCloud now by clicking here.
For more information on the Forum Music Centre and upcoming events make sure to check out their website.
Share this