David Atkinson: A move to Darlington is perfect for me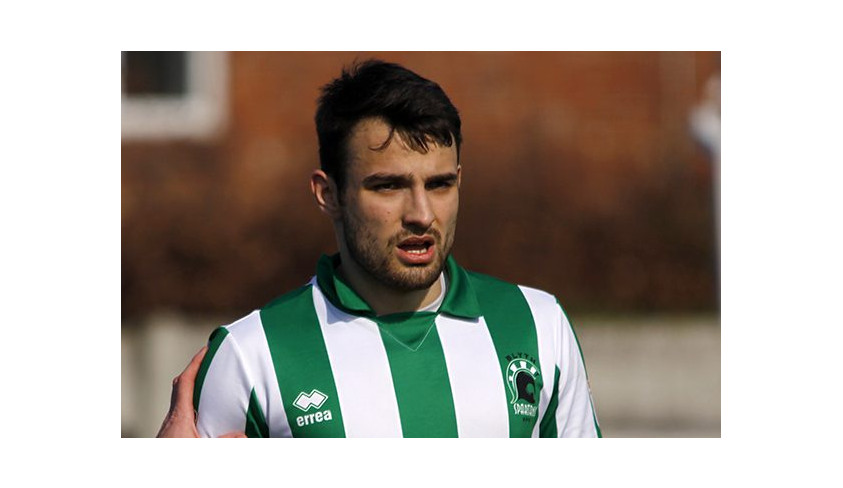 New signing chats to the official website
Darlington's new defender David Atkinson says that a move to Blackwell Meadows is perfect for him.
David lives in Bishop Auckland, and is happy to join the club just a few miles away from his home. He arrives having started his career at Middlesbrough, and then played for Carlisle, a club in Iceland and Blyth.
"Coming to Darlington is perfect for me, " he said. "The club is massive. I've grown up with its history and have got plenty of admiration for the fans. When I was asked if I wanted to sign, it was a no-brainer, because Alun is one of the best managers I've ever worked with.
"He likes to play attacking football, he gets players to do what they're good at, and playing with plenty of confidence. He wants them to go out on the field and express themselves. His man management is very good, he's very honest and straight up.
"I think he'll be great for Thommo, I can see him really getting the best out of him. I think Thommo will thrive."
David spent the early part of his career at Middlesbrough as a youngster.
"I was at Middlesbrough all the way through the Academy, and was involved in the first team when Aitor Karanka was the manager without getting a game. He sent me out on loan to Carlisle to gain some experience, because in Academy football there's hardly any physical contact and there is more emphasis on playing the ball out from the back.
"When I was at Carlisle, we were in a relegation battle, but we stayed up, and I signed permanently for them in the summer of 2015.
"I played fairly regularly for them in 2015-16, and played for them against Everton in the FA Cup. It was a strange season because we had to switch some of our games because the ground had been flooded in the bad weather.
"But because of the club finances, I wasn't getting in very often towards the end of that season, and I went to Blyth midway through the 2016-17 season when Alun was appointed and we won promotion to the National League North.
"I then had a chance to play in Iceland, for a club called IBV Vestmannaeyjar, a club in one of the remote parts of Iceland, in a town with a population of around 4,000. We flew to nearly all of our away matches, the island was that remote.
"It was class, maybe a bit tough to live on an island, but a great experience. We won the Cup for the first time in 20 years, which put us into the Europa League qualifying matches.
"We played Sarpsborg from Norway and lost on aggregate. We had too much to do after they scored some late goals in the first leg.
"I came back and played for Blyth again, returned to Iceland for their season, and helped them achieve their highest ever placing for over 20 years.
"After their season finished, Alun asked me to come back to Blyth. I joined for the last ten games, and we really went on a roll that helped us into the play offs. We had that winning mentality in every game, and we kept the points coming in as we climbed the table near the end of the season. We were just minutes away from going through in the play offs, then Altrincham equalised.
"Now, I want to help Darlington to as much success as possible."