Ray Simpson / 9th July 2018
[caption id="attachment_43456" align="alignnone" width="960"] EBAC financial director Graham Currie...
---
[caption id="attachment_43456" align="alignnone" width="960"]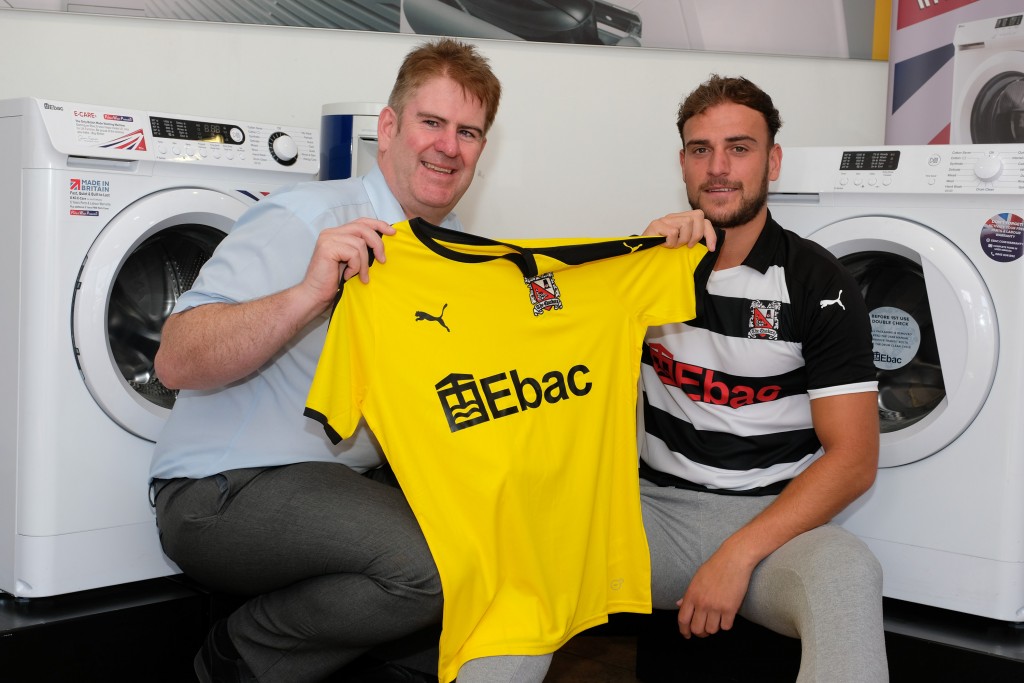 EBAC financial director Graham Currie and Darlington defender Jonny Burn[/caption]
Ebac, the County Durham-based electrical goods manufacturer, has become the new shirt sponsor for Darlington Football Club.
The company, which has supported grass-roots sport for decades, has agreed a two-season sponsorship, with an option for a third season.
It has also helped to fund a prestigious pre-season friendly on Saturday 14th July against Jong PSV, the reserve team of Dutch champions PSV Eindhoven, at their training ground De Herdgang on the outskirts of Eindhoven.
Graham Currie, financial director at Ebac, which is the only UK manufacturer of dehumidifiers and washing machines, said: "I'm absolutely delighted that we have agreed this sponsorship with The Quakers. I firmly believe that they are a club on the up, with a return to their Darlington roots, and an exciting season to look forward to.
"I've personally got great memories of the Northern League promotion season, and who can forget Chris Senior's last minute winner at Wembley in the FA Trophy final. I'm proud that Ebac has the opportunity to play a part in Darlington's future and I hope we can be a very successful team."
DFC Director John Tempest said: "We have been in discussions with Ebac over the last few weeks and with them having now completed their due diligence, I'm delighted that they have chosen to partner the club for the next two seasons. Their owner, John Elliott, has the same philosophy in his business which complements very well into our fan-owned club".
[caption id="attachment_43457" align="alignnone" width="960"]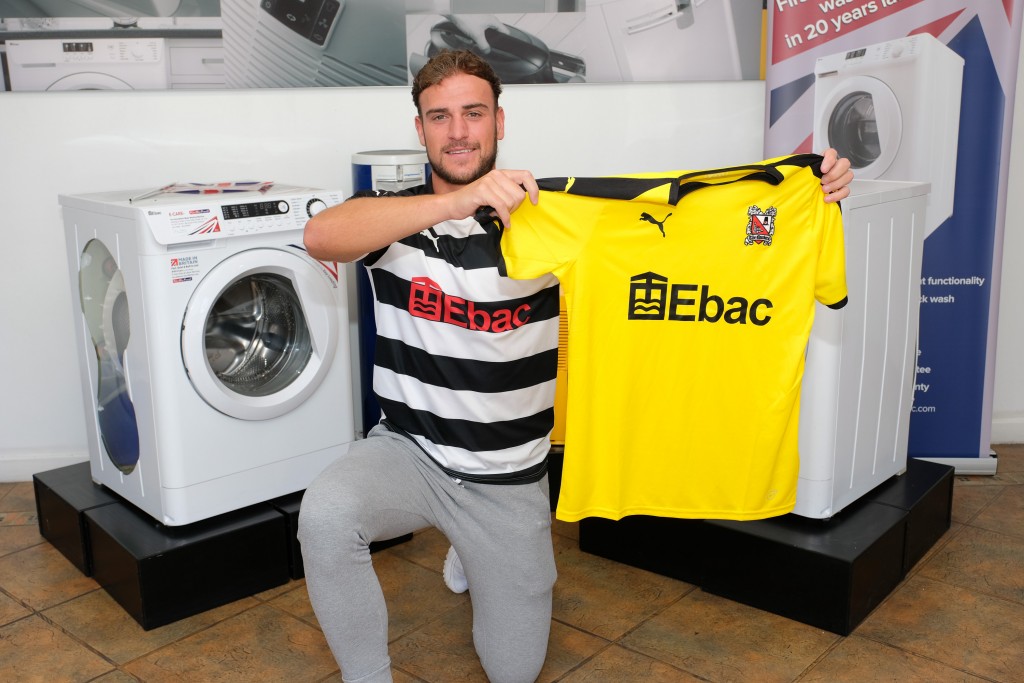 Jonny Burn with Quakers' away shirt[/caption]
Share this