Getting Shirty 1991-93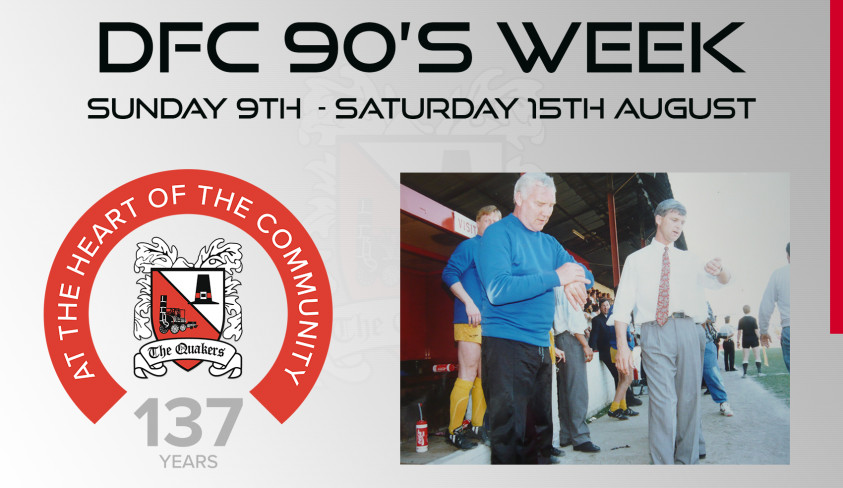 A look back at some of our old playing kits with Craig Stoddart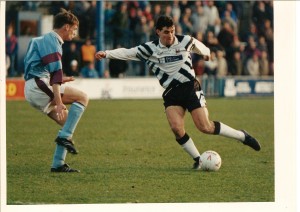 Craig Stoddart looks back on some Darlington playing kits of the last 25 years.
Ah, it must've been the 1990s was it? Of course it was because that's when clubs across the nation decided they could wear any old nonsense and Darlington were no different, wearing this startling kit for two whole seasons.
Having very successfully worn hoops during the back-to-back title winning seasons, the 1991 Division Four champions decided to ditch the classic design in favour of something based on the tread on the bottom of a pair of Nike running trainers.
Darlington also dumped yellow as the trim colour too, with blue coming to the fore. Perhaps the arrival of Hutchison Telecom, who had a blue logo, as sponsors was a factor. The West Stand at Feethams was also painted blue around this time.
But, while wearing this mess of a football kit, Quakers swiftly returned from whence they came as they were relegated after finishing bottom of Division Three in 1991-92.
They at least went out in style, beating Exeter City 5-2 on the final day of the season with goals from Nick Cusack (2), John Borthwick (2) and Nick Pickering.
They wore the kit again the following season when Billy McEwan was in charge and Darlington finish 15th.