Help local causes in another of Mr Q's online auction!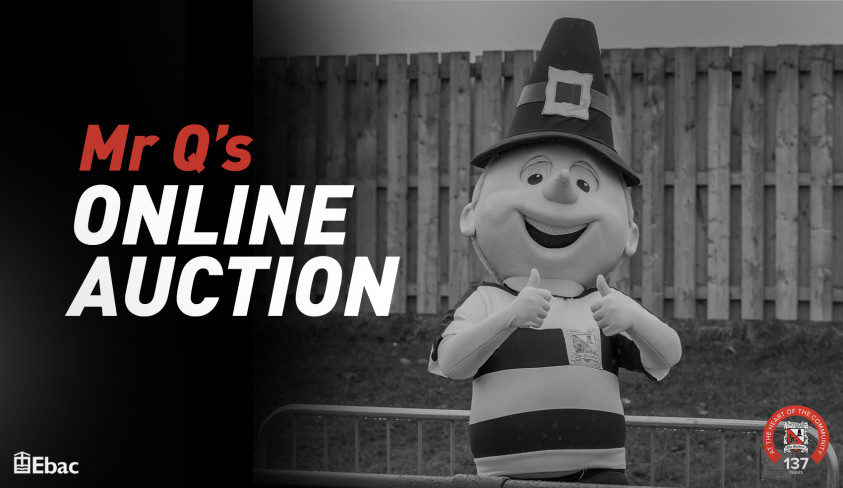 Bid for an autographed programme from last season's Walsall FA Cup tie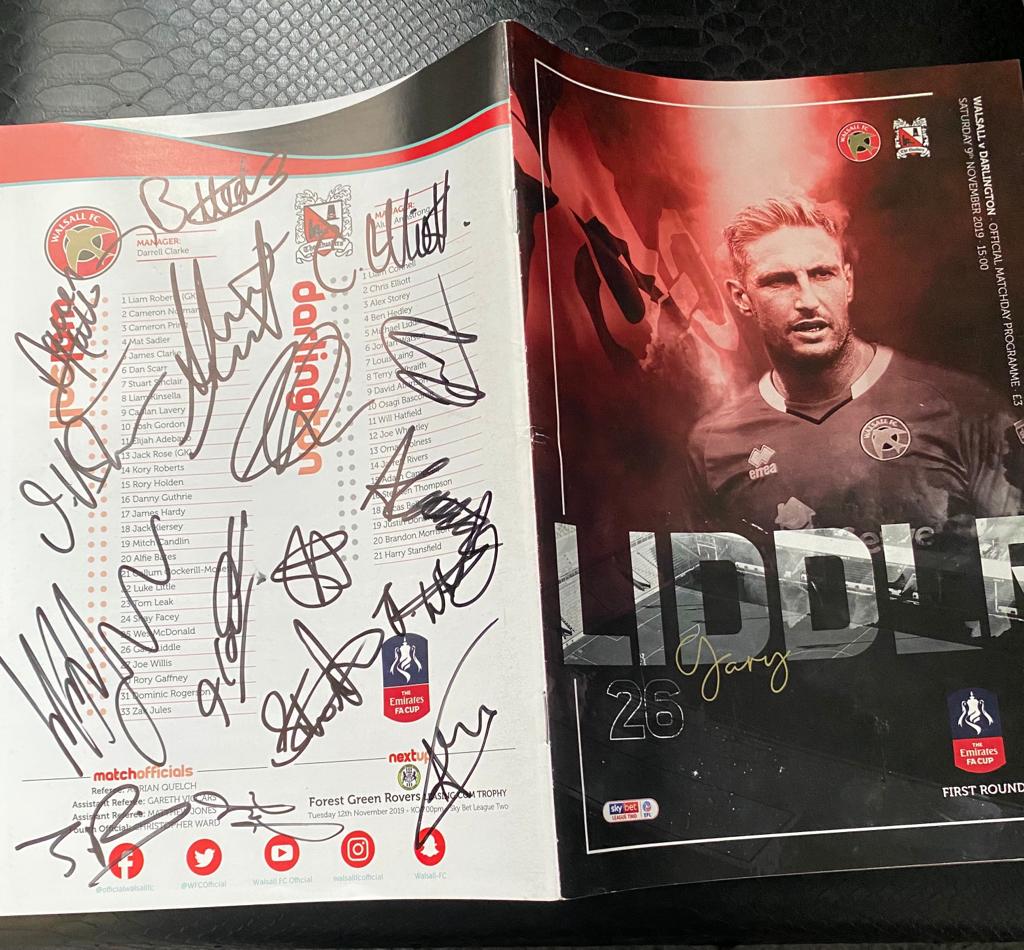 Help local good causes in Mr Q's online auction!
Mr Q is auctioning Darlington FC memorabilia to raise funds for local good causes with Christmas on the horizon.
Mr Q is now offering a signed programme from the Walsall v Darlington FA Cup tie last season, when we drew 2-2, courtesy of that memorable Joe Wheatley goal.
You can bid for this great memento here:
https://docs.google.com/forms/d/e/1FAIpQLScaAiCFfrYzAt6RO-rE9T4HcFaYI5TQksHqBf8WVZYFGo9vHw/viewform
Bids close at midday on Friday 13th November.
The signed shirt from the Walsall game went to an anonymous bidder for £272.16 -- thanks to everyone who submitted a bid.