Job advertisement Head of Academy & Player Development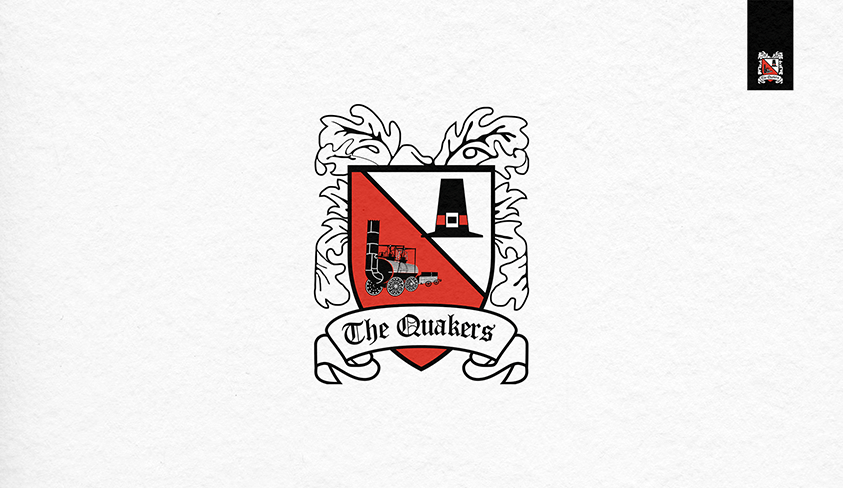 Applications invited
Head of Academy & Player Development
The Role
Darlington Football Club is an ambitious former Football League team, currently playing in the National League structure.
The club is developing a reputation for its professionalism and forward-thinking culture, as it looks to climb the football pyramid and recently formed an Academy and Under 23 side to develop players for the future.
We are now looking to appoint an exceptional Head of Academy & Player Development to grow and develop an academy able to develop & grow players toward first team football.
The role will report to the board and will be based in Darlington, utilising various club facilities in the local area.
The successful individual will require excellent communication, organisational and interpersonal skills and be able to work with a wide range of stakeholders who are important to the development of young footballers and position the Academy as a route into the First Team.
A background in youth development in Academy football is critical, including a combination of the right qualifications, experience and achievements.
The role holder will be responsible for the management of the Club's Academy & Under 23 Programs and Staff. They will provide leadership across key areas including Operations, Recruitment, Coaching, Safeguarding, Medical and Finance.
Responsibilities
Deliver a culture of elite performance within the Academy & U23's.
Explore and develop the pathway from the Academy & U23 teams to the First Team.
Drive recruitment to ensure that our talent pool is enhanced to provide a framework for providing future first team players for Darlington FC.
Responsible for the improvement of the Academy status and development of the Darlington FC brand within Academy football.
Lead and accurately execute Academy policies and procedures, as determined by the Board
Ensure the Academy delivers on its aims, objectives and key performance indicators as set by the Board and in collaboration with the CEO and Finance Director, define and manage the Academy annual budget
Be accountable for the health, education, safeguarding and welfare of all the young players through Academy functions in order to meet technical and psychological demands of a professional footballer.
Ensuring a pathway for those who are unsuccessful in pursuing a career in football.
Lead by example and using prior experience – deliver best in class coaching sessions.
Support the Coaching talent pool in the development of the Academy Playing Philosophy, Coaching Philosophy and Coaching curriculum.
Organise and oversee all elements of the coaching programme to ensure the coaching syllabus is met.
Be responsible for the personal and professional development of Academy staff, by creating and fostering a high performing environment of continual personal development and leading by example.
Work closely with the DFC Youth structure and ensure consistency of coaching philosophy, values and brand across all Darlington teams.
Community & Outreach – work closely with the Board and DFC Foundation to further Darlington FC in the community and build strong links and alliances with local clubs.
Work closely with the Clubs media department regarding the promotion of the Academy on the Official Website, Press Office, Social Media and Match Day Programmes.
Be responsible for the development and maintenance of the Academies training facilities.
Skills and Experience
A minimum standard for this role would be an 'A' Licence (UEFA or equivalent).
Strong leadership skills and people management skills. Pro-active attention to detail, leading by example and motivating and driving the Team to higher standards.
Ambassador for Darlington Football Club - establish and maintain high standards of personal conduct and act as a role model for all Academy players.
Modern management skills to bring out the best in young people by coaching, encouragement and ensuring a fun, positive atmosphere with a clear philosophy of personal improvement.
Strong understanding of Academy best practice, youth pathways and programmes.
Experience in scouting, recruitment & player improvement.
Excellent network within the North East area - able to partner with other Academies to share best practice and expertise.
Competence and experience in preparing and delivering budgets.
Exceptional administrative and organisational skills.
We welcome applications from Women & BAME candidates as Darlington FC is keen to promote equality of opportunity in our club.
How to apply
To apply please send your CV for the attention of the Club Secretary, Dave Watson at dave.watson@Darlingtonfc.org
Closing date Tuesday 18th June