Keith Morton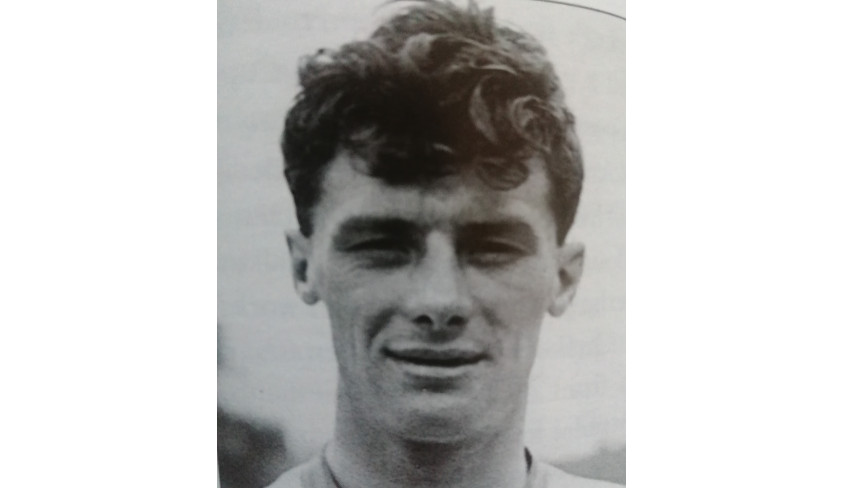 Member of 1958 FA Cup giantkillers passes away
The club is very sad to learn about the passing of one of our 1958 FA Cup heroes, Keith Morton.
Keith, who was 87, signed for us in 1955 and went on to play 195 games for us, scoring 55 times.
In his first season with us, he achieved the remarkable feat of scoring in six successive games for us in the Third Division North and was our joint top scorer that season.
He played a key role in our great FA Cup run in season 1957-58, when he scored the third goal at Chelsea to put us 3-0 up against the First Division giants before the Londoners fought back to earn a replay. Keith, unfortunately, was injured at Stamford Bridge, but nevertheless he played a key part in our history because we won the replay 4-1 at a packed Feethams.
He said of the Stamford Bridge game in the Farewell to Feethams book; "It was a disgraceful pitch, but the conditions suited us. It was greasy on top, but underneath it was still hard. I twisted my ankle in that game, and it was the most painful journey home I ever had."
Keith also broke his wrist in the first ever floodlit FA Cup tie against Carlisle in 1955 and played on. There were no subs in those days, so he just told the ref that he'd sprained it. He also suffered concussion in a game at Bradford PA. "Apparently, I'd walked all the way across the pitch, up to the top of the stand, and I came round on a bench, with the chairman, John Neesham, asking if I was all right."
He also broke his neck in the derby game at Hartlepool in 1958 and had emergency surgery before spending four months in an upper body cast.
Keith also played a big part in our League Cup run in 1960, when we beat Crystal Palace and West Ham at Feethams, before going out to Bolton Wanderers in front a Feethams record crowd of 21,023. He also played in the marathon FA Cup tie against Hull City, which needed four replays before we lost 3-0 at Ayresome Park.
Keith retired in 1961 and set up business in Consett.
The club would like to pass on its sincere condolences to his family and friends.