Tyrone and Justin put Quakers through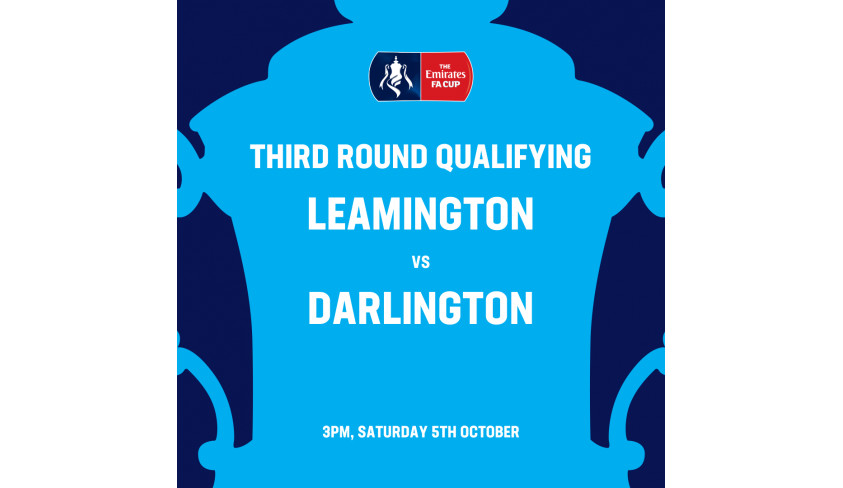 Quakers reach the last qualifying round for the first time as a fan-owned club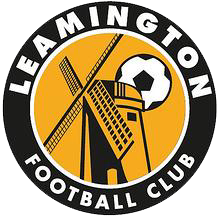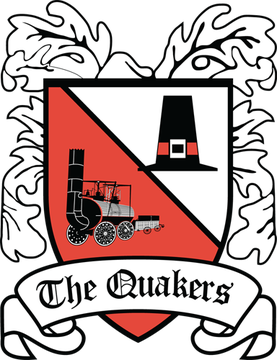 Leamington 0 Darlington 2
O'Neill 65 mins, Donawa 88 mins
Attendance 605
Second half goals by Tyrone O'Neill and Justin Donawa put Quakers into the last qualifying round of the FA cup for the first time as a fan-owned club.
O'Neill and Donawa were the goalscorers, but new keeper Liam Connell, who commanded his area well pulled off three excellent saves to keep Leamington out and put Quakers into Monday lunchtime's draw.
Quakers started at a good tempo and had a chance on 2 minutes. A diagonal crossfield free kick from left to right by Michael Liddle was headed down by Ben Hedley for Will Hatfield to pick up, and he hit a left foot shot that was deflected just past the post.
New keeper Liam Connell was quickly off his line on 8 minutes to gather a long throw from the left.
Hatfield and Adam Campbell had a neat interchange of passes on the right on 13 minutes as Quakers continued to press, but Hatfield overhit his cross.
Connell pulled off a point blank save on 14 minutes when a deep free kick by Jake Weaver dropped in the Darlington box for Callum Gittings to force towards goal, but Connell scrambled the ball away at the foot of his post, then Jack Lane tried his luck from wide out on the left, but Connell saved easily.
Leamington missed a good chance on 25 minutes when Lane crossed from the left for Reece Flanagan to head just over the top at the far post from a couple of yards.
Hedley then made a good tackle to stop Anderson breaking up the left.
Connell made another good stop on 32 minutes when Flanagan floated a corner over for Jack Edwards to head towards goal, but Connell reacted well and smothered the ball well on his line.
But Quakers picked up the tempo again leading up to half time, and started to cause problems again.
Quakers had a clear penalty shout on 38 minutes when Jarrett Rivers got into the area and set up Campbell, whose low shot was blocked by a defender and seemed to be handled as he fell, but the ref waved play on, much to Darlington's fury.
Quakers had a chance just before half time when Campbell and Omar Holness played a 1-2, and Campbell fired just over the top.
Half time
Leamington 0 Darlington 0
Early in the second half Hatfield and Campbell played a good 1-2 down the right that won a corner, but Holness' shot was blocked from the corner.
Hatfield then made a surging run through, but lost his balance in the box just as he got past the last defender and the chance went..
Leamington nearly scored from a dubious free kick on the left on the hour, that was swung in by Flanagan for Kaiman Anderson to glance just wide.
Quakers took the lead on 64 minutes. Hedley won the ball on the half way line after a corner was cleared to him and found Campbell. He chipped the ball into the box for Tyrone O'Neill to chest the ball down, swivel quickly and fire right footed across the keeper into the net, his fourth of the season.
Terry Galbraith nearly got a second, but his header from a right wing corner went just over the top.
Leamington increased the pressure on Quakers as they went for an equaliser, and the visitors' defence was forced back.
Connell then made another good save on 72 minutes, when he got down low to his left and pushed away a low shot by Flanagan.
Quakers then made two subs, Laing and Donawa coming on for Holness and Campbell, as they strengthened their defence for the closing stages.
Leamington sub Walters fired well over from the edge of the box.
There was some great defending by Quakers as Leamington piled on the pressure, but Connell held on to everything that came his way, while Galbraith and the rest of his defenders made some good clearances without allowing Leamington a clear sight on goal.
And it was all over when Rivers got into the box and found Donawa, who turned quickly and beat the keeper in his bottom corner!
Quakers are through to the final qualifying round for the first time as a fan-owned club!
There were loud celebrations at the end from the travelling fans, and after a win of this significance, who could blame them for signing "We're going to Wembley"?
The draw is on Monday on Talksport at 1.30pm. Quakers are now in the draw with the National League clubs.
Team: Connell, Hedley, Storey, Galbraith, Liddle, Hatfield, Wheatley, Holness (sub Laing 77), Rivers, O'Neill, Campbell (sub Donawa 77).
Subs: Elliott, Bascome, Bell, Holliday, Watson
Booking: Donawa
Leamington: Weaver, English, Lane, Gittings, Hood, Mace, Taylor (sub Walters 72), Flanagan (sub Shamsi 86), March, Edwards, Anderson (sub Keane 81)
Subs: Dunbar, Mussa, Nicholson, Newey
Attendance 605