Meet the academy lads -- Sean Chidanyika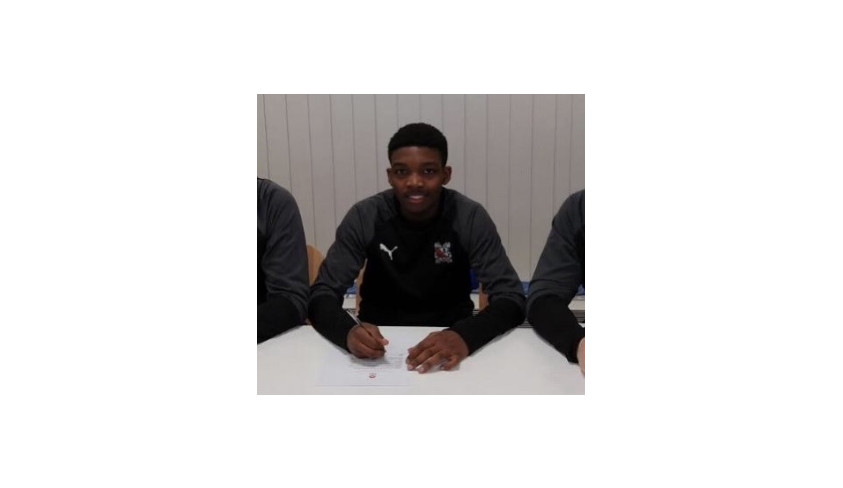 Profiles of our new intake
We've got a new intake of Academy lads for the start of the new academic year, and today we meet Sean Chidanyika
What was the first club you supported?
Arsenal
Who was your first favourite player?
Patrick Vieira
Who is your current favourite player?
Ngola Kante
Who has been the biggest influence on your career?
My Family
What's been the biggest game of your career so far?
A league cup final I played in for the youth team
Which football ground would you most like to play on?
The new Tottenham Hotspur Stadium
What was the first Darlington match you went to?
Darlington v Halifax
What's your favourite food?
Spaghetti Bolognese
Which countries in the world have you visited?
Scotland, Belgium, Holland, South Africa and Zimbabwe
Which stadium in the world would you most like to visit?
Le Parc des Princes in Paris
Who do you think is the best player amongst your team mates and why?
Charlie Mitchell because he is hard working and disciplined and a passionate player inside football and out
What would be your best footballers XI?
David Seaman
Roberto Carlos
Tony Adams
Paolo Maldini
Aaron Wan-Bissaka
Patrick Vieira
Ngola Kante
Ruud Gullit
Ian Wright
Thierry Henry
Dennis Bergkamp