Ray Simpson / 23rd February 2018
 New seated stand updateConstruction work of the new seated stand has now been completed (many...
---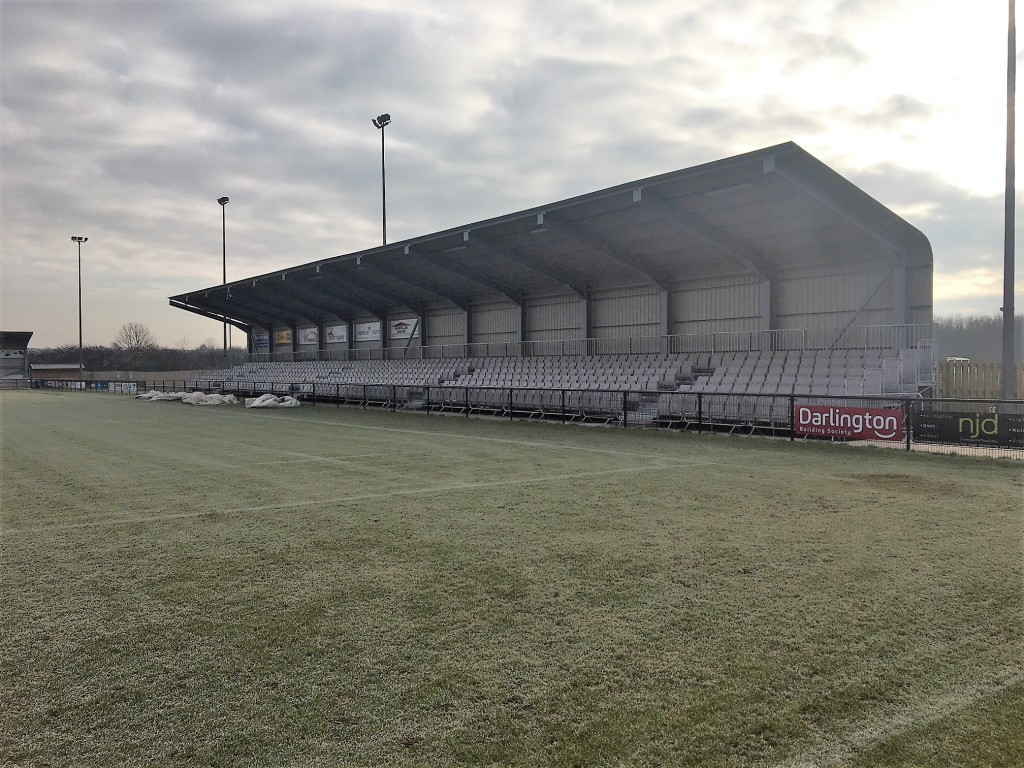 New seated stand update
Construction work of the new seated stand has now been completed (many thanks to Richardsons our contractors) and although we were hoping for it to be ready for the Kidderminster game this Saturday, we are awaiting final certification from Darlington Borough Council so it is now anticipated that the new extension will be ready for the visit of Curzon Ashton on Saturday 10th March. We're sure that you'll agree that the new stand greatly improves the appearance of Blackwell Meadows.
Supporters may notice on Saturday that one column of seats protrudes beyond the end of the roof structure at the western end. This will not affect our ability to qualify for promotion to the National League nor delay the opening of the stand. This error was due to a coordination issue at the planning stage and the Club is seeking to rectify this with remedial work at a suitable point in the future.
Since the planning stage of the Stand extension, the DFCSG Infrastructure Group has been formed which has pooled the expertise and experience of volunteers across the construction sector. This group will look to optimise any future development plans.
Share this