CLUB ANNOUNCEMENT: David Johnston purchases a minority stake in Darlington FC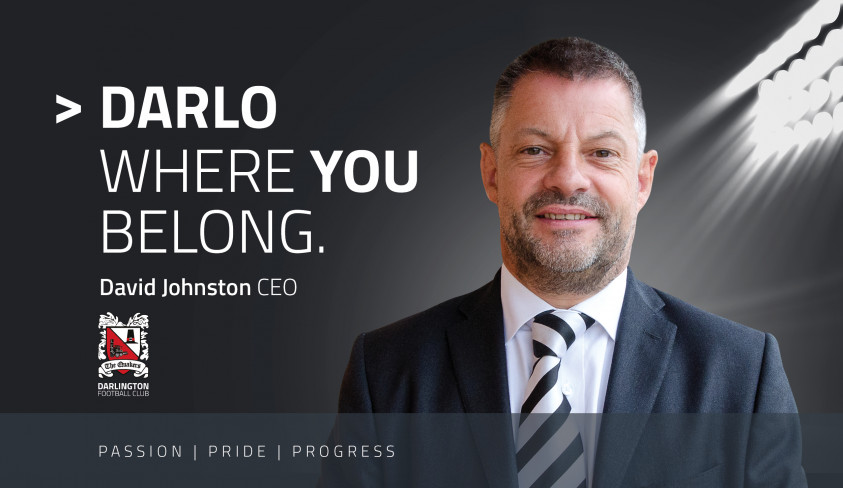 CEO and Chairman purchases an equity stake in the club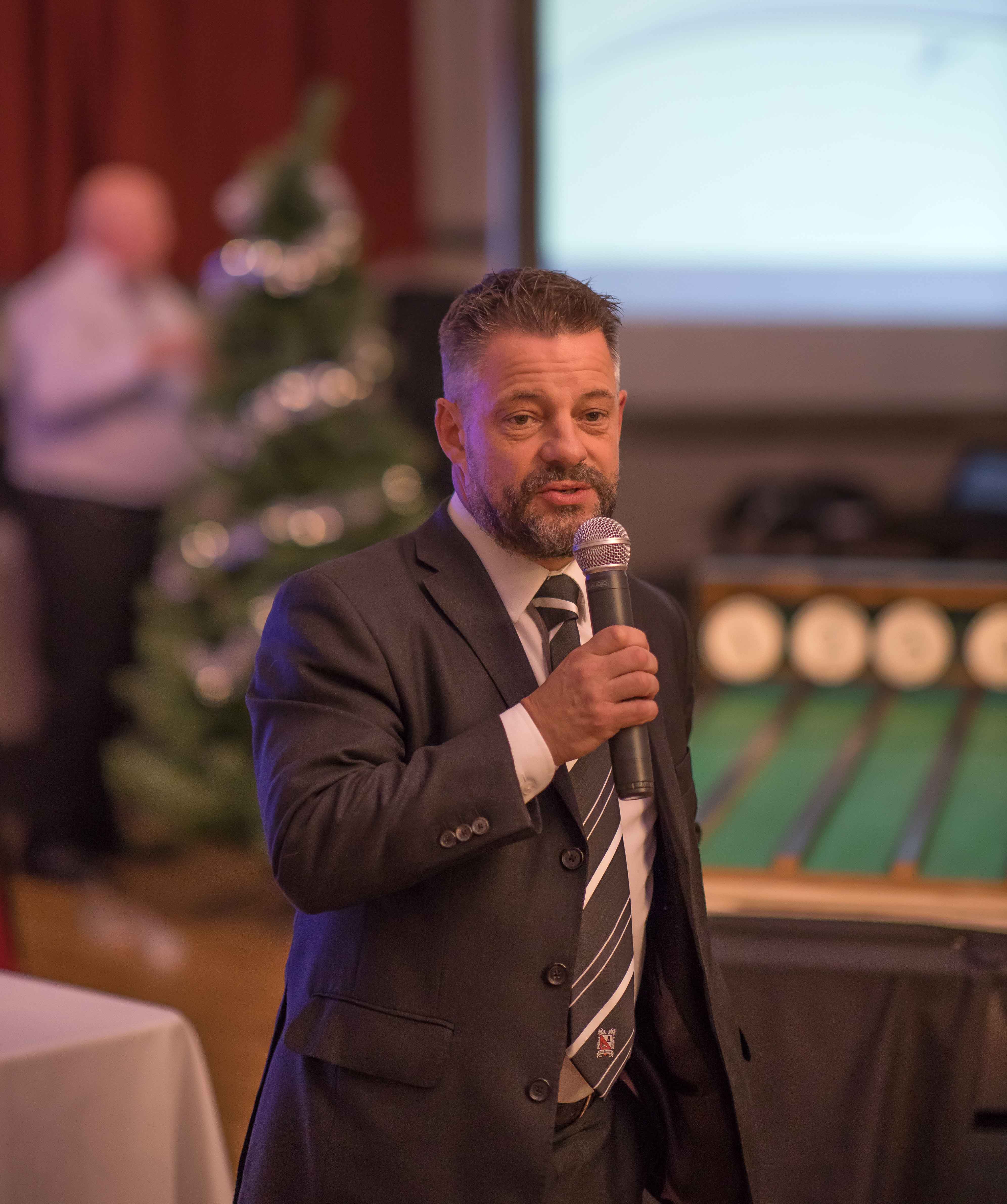 Darlington Chief Executive Officer and club chairman, David Johnston has purchased an equity stake in the club.
David, who has been the club's CEO since 2017, will be a minority shareholder alongside the other individual shareholders and the Darlington FC Supporters Group, the majority owner. David has converted his outstanding £10,000 director's loan into equity and in accordance with the special resolution passed at the 2019 AGM has converted another £40,000 loan into equity, taking his total investment to £50,000. DFCSG, the fans ownership group, will continue to be the majority shareholders of Darlington FC with 76.3% of the equity and 78.8% voting rights.
Fan ownership remains at the heart of Darlington FC, whilst David's investment cements a long-term partnership with the club as we focus on getting the right building blocks in place for future success and growth. The investment, which was proposed in summer 2019, will be used to further increase the working capital of the club.
David said: "I'm delighted to become a shareholder in Darlington FC. This investment underlines my commitment to playing a big part in the future of the club. We've seen improvement on the pitch this season and are seeking to match that progress off the field to build a sustainable future at this level and higher. There is lots of work ahead but no lack of ambition."
Chris Stockdale, the DFCSG Chair: said; "As majority owners we welcome David's investment. The DFCSG Board have built a strong working relationship with David over the past two and a half years and we look forward to that continuing well into the future.
When David approached us with this investment offer it was discussed in detail by the DFCSG Board who gave it their unanimous approval after detailed consideration. This investment sits alongside our continuing majority fan ownership and is an excellent partnership. It strengthens the club's balance sheet, aligns our long-term goals and the club will continue to benefit from David's leadership and business experience."
The investment from David Johnston comes eight years after the fans of Darlington came together to rescue the club from liquidation. Since then finance of over £1 million has been raised by the fan owners for three promotions and a move back to Darlington at a redeveloped Blackwell Meadows.
Further aspects of the club have been developed under fan ownership with a Darlington FC Academy launched, a vibrant growing youth section of over 200 children and an independent charity Darlington FC Foundation recently formed.