Programmes from the 1955-56 season -- part 5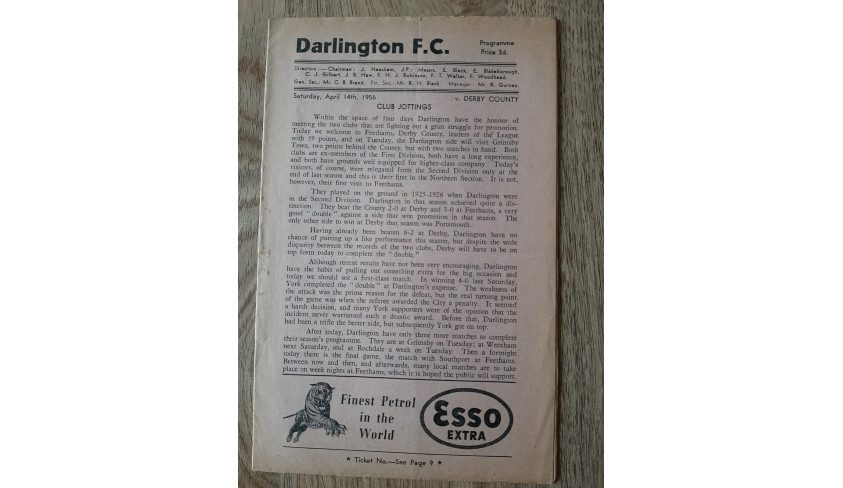 More from Karl Alexander's extensive collection
We had a miserable end to the season, after being in the top half at one point.
We played 13 league games in March and April, and only won two of them, finishing 15th in the table.
We lost 3-0 at Bradford City on 10th March 1956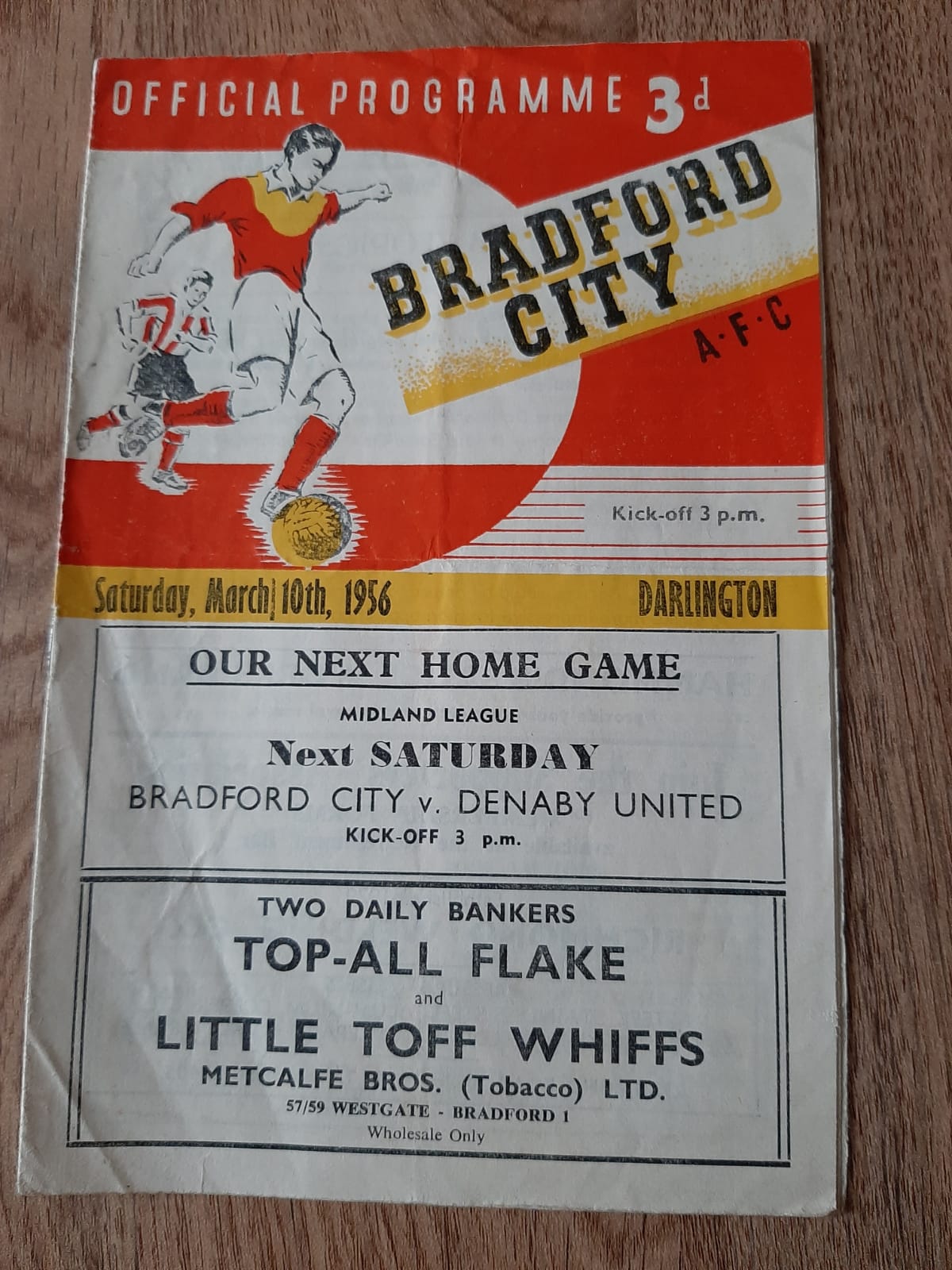 We also lost 2-1 at Stockport County on 30th March 1956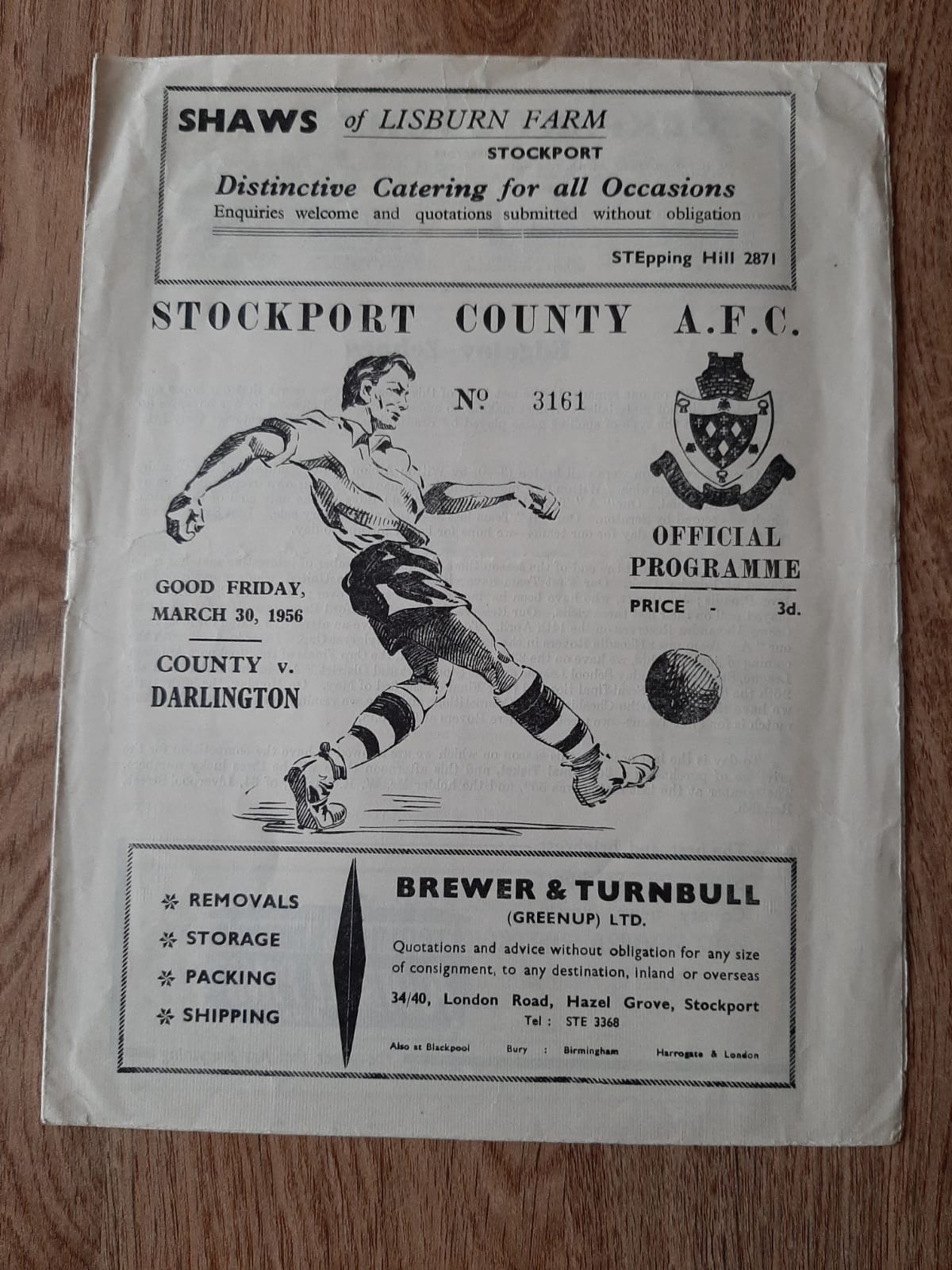 We won at Scunthorpe, but dropped points against Stockport and York before beating second placed Derby County at home on 14th April to put us 14th in the table.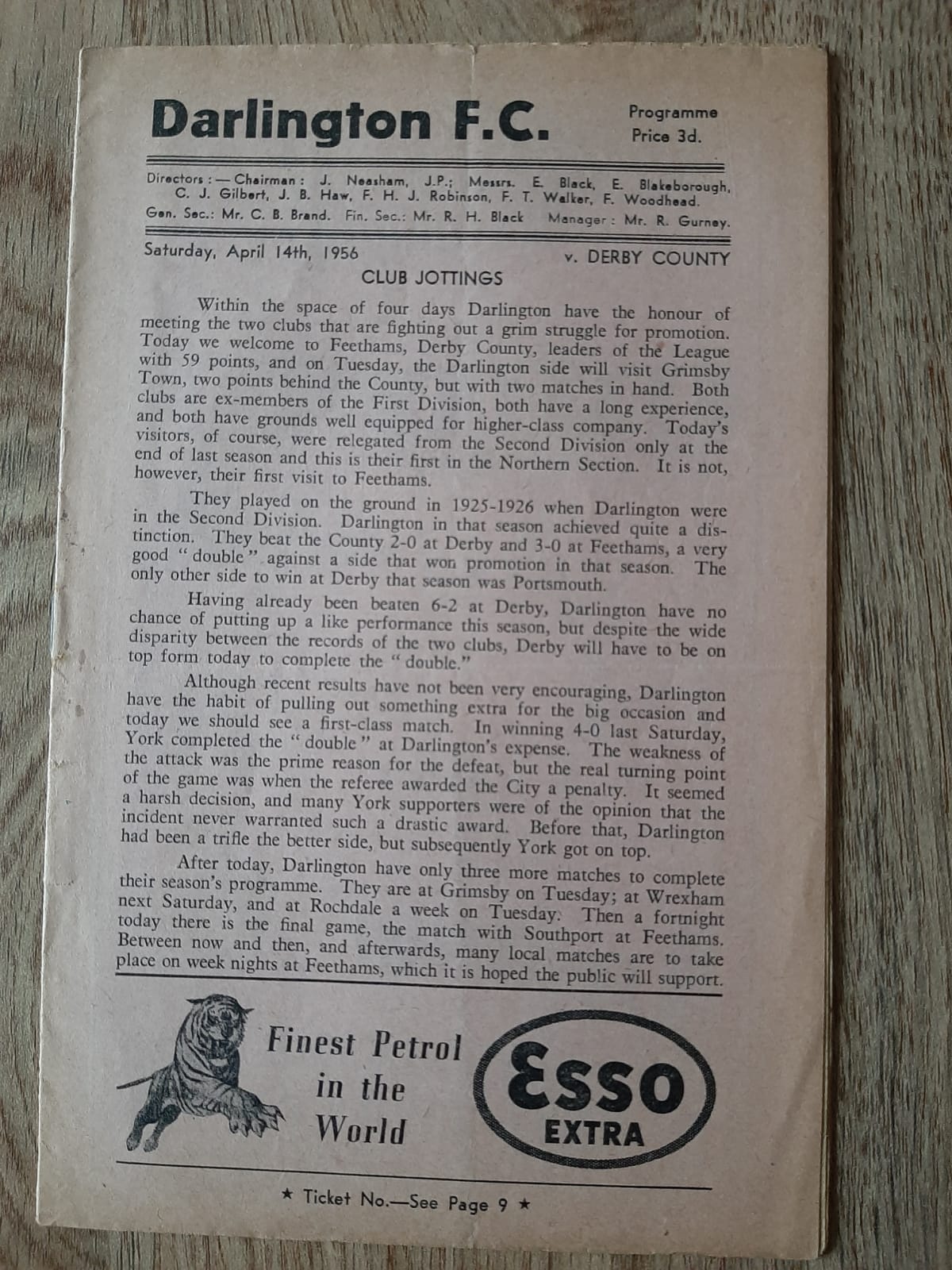 But we lost our last four matches, to finish 15th, our last away game being at Rochdale, where we were beaten 1-0.