Quakers announce pre-season friendly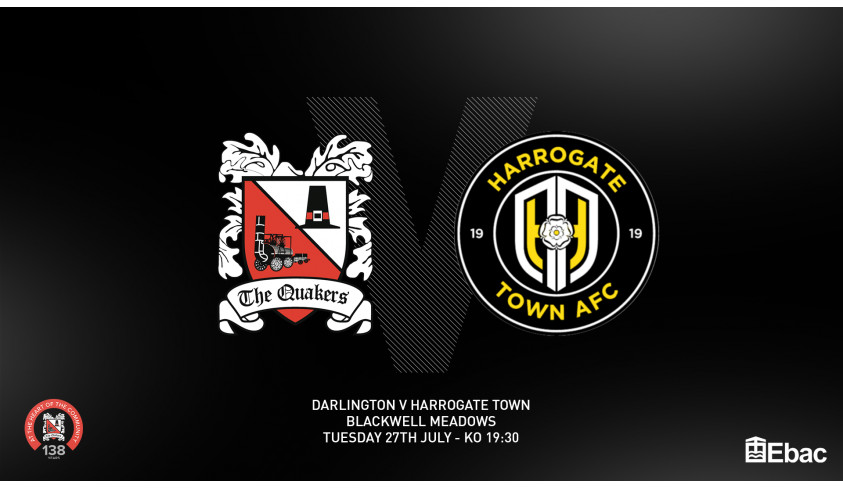 League Two club will be the visitors to Blackwell Meadows
Quakers will be playing League Two club Harrogate Town in a pre season friendly at Blackwell Meadows on Tuesday 27th July, kick off 7.30pm.
Harrogate won the 2020 FA Trophy at Wembley earlier this month, and will probably include several former Darlington players in their squad. One of them, Josh Falkingham, scored the winning goal at Wembley.
It will also be a great opportunity for Darlington fans to see the team in the flesh, pandemic permitting. Alun will be including several new signings.
We will be announcing more pre-season friendlies in due course.
Why not contribute to Boost the Budget for season 2021-22? You can contribute any amount here:
https://fundraising.darlingtonfcsupportersgroup.org/pitches/boost-the-budget-21-22