Quakers ask the league for permission to play at the Arena on safety grounds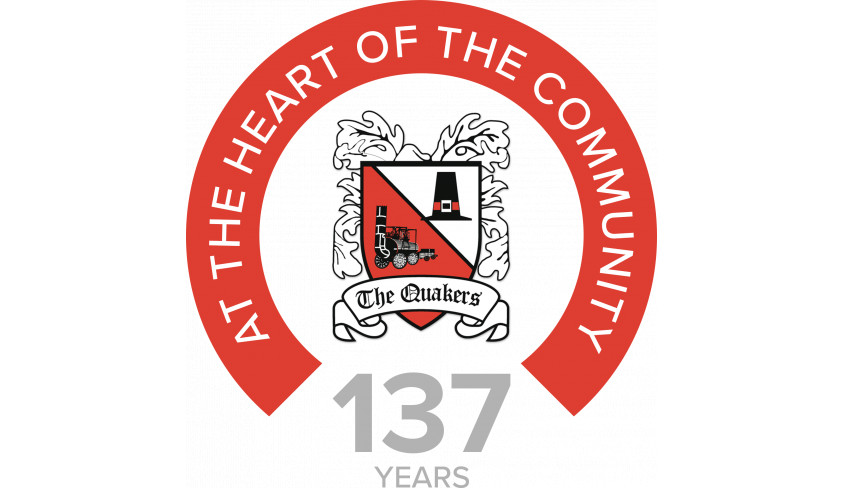 Only 650 capacity under Covid at Blackwell Meadows -- average last season 1485.
Darlington FC have formally asked the National League for permission to temporarily play home games at the Darlington Arena.
The club made the request after calculating that under the Covid regulations, our current home of Blackwell Meadows will have its capacity reduced to 550 places – around 17 per cent of its capacity. Our average gate last season of 1485, which includes 650 season ticket holders, is almost three times that figure.
We have therefore approached the league and asked them on the grounds of safety, for permission to play our home games temporarily at the Darlington Arena, whose 25,000 capacity would be more than sufficient, taking the requirements of social distancing into account.
Chief executive officer David Johnston said; "We want to cater for everybody who wants to see Darlington FC play at home.
"Given the current regulations, it will be impossible for 1500 people to safely enter Blackwell Meadows, indeed we would expect higher crowds than 1500 given that we haven't played since March.
"We would much prefer that everyone who wants to see us play, can do so in a safe and controlled manner, rather than the very big headache of having to tell nearly a thousand people that they can't come to a game.
"We would also be able to safely allow away fans into the Arena, whereas they wouldn't be allowed to go to Blackwell Meadows."
Quakers played at the Arena between 2003 and 2012, when the decision was made as a fan-owned club to consolidate at Bishop Auckland.