Quakers narrowly beaten at Scarborough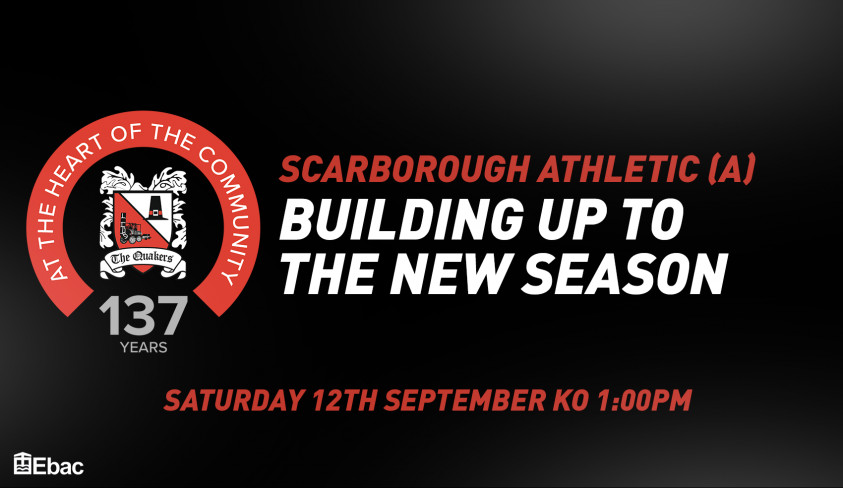 First friendly in front of fans
Welcome to the FlamingoLand stadium in Scarborough for Quakers' latest pre season friendly!
This is Quakers' first friendly in front of paying fans, and almost 100 have made their way across from Darlington to see the game on a 3G pitch. Scarborough, from the NPL Premier Division, start their season on the 19th September, whereas Quakers don't start until 3rd October.
Manager Alun Armstrong includes new keeper Johnny Saltmer -- who has played in two behind closed doors friendlies so far -- in the starting line up, while Tony McMahon captains the side. Central defenders Nicky Hunt and Louis Laing were unavailable, so David Atkinson and Sean Reid were paired together at the back.
Team: Saltmer, McMahon, Watson, Wheatley, Atkinson, Reid, Rivers, Hedley, Campbell, Charman, Donawa.
Subs: Hatfield, Cranston, Liddle, Maguire, Holmes, R Armstrong, Cole Nguala triallist, Sean Chidanyika (academy), Harvey Woodhouse (academy)
Subs: 30 Campbell off, Maguire on
59 mins: Off Charman Wheatley, McMahon
on: Holmes. Hatfield, Liddle
Subs 77: Nguala for Atkinson
Subs 85 on: Chidanykia, Armstrong, Woodhouse.
Off: Reid, Donawa, Rivers
Saltmer pulled off a good early save when Michael Coulson got through on the left, but the keeper saved low down to his left.
Quakers took the lead on 18 minutes when Ben Hedley split the Scarborough defence for Justin Donawa to control, and he coolly blasted the ball past the keeper.
It was 2-0 on 28 minutes when Adam Campbell picked the ball up on the left corner of the box, spotted the keeper off his line, and curled a delightful right foot shot over the helpless keeper.
Scarborough pulled a goal back on 32 minutes when former Darlington player Nathan Cartman turned in a right wing cross, and after Dan Maguire came on for the injured Campbell, the home side made it 2-2 with a free header by Harry Coates from a right wing corner although Quakers claimed that there was some pushing in the box.
Quakers had a chance to regain the lead before half time when they were awarded a penalty for a trip on Dan Maguire, but Luke Charman, who took over the penalty duties from Adam Campbell, pulled the spot kick wide.
Quakers faced a stiff breeze in the second half and went 3-2 behind on 49 minutes when Billy Gooda turned quickly inside the box and scored with a left foot shot into the bottom corner.
Saltmer made a good double save from Coulson and Spence, before Quakers came more into the game for the last half hour.
A defender headed a dangerous cross by Jarrett Rivers just over his own bar, and sub Jamie Holmes saw a low effort palmed away by the keeper.
Holmes fired another effort wide from the edge of the area, and in the last minute was denied by a fingertip save.
Final score: Scarborough Athletic 3 Darlington 2