Quakers denied victory by late goal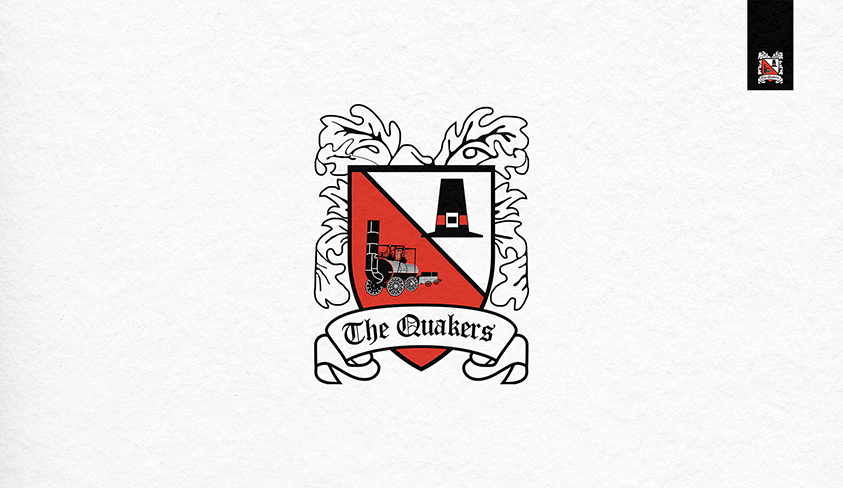 Spennymoor Town 2 Darlington 2Scorers: Thompson (18 mins 0-1), Anderson (31 mins 1-1), Styche (39 mi...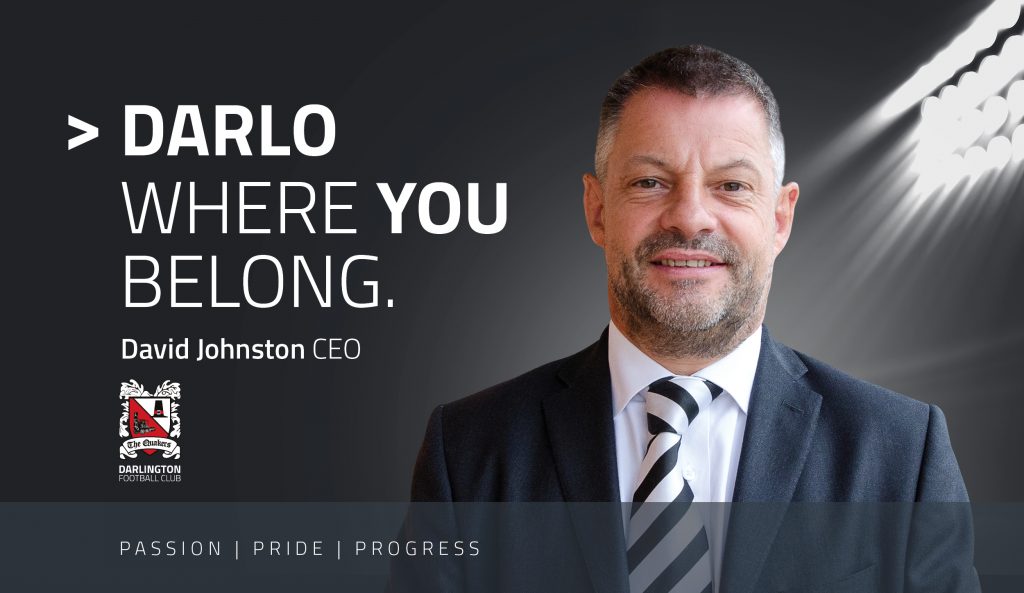 Spennymoor Town 2 Darlington 2
Scorers: Thompson (18 mins 0-1), Anderson (31 mins 1-1), Styche (39 mins, 1-2), Taylor (89 mins, 2-2)
Bookings: Darlington: Collins, Ainge, Styche, Maddison Spennymoor Curtis
Attendance: 1768
Quakers were denied victory by a late goal at the Brewery Field.
Quakers looked as if they were going to stay in control of their 2-1 lead, given them by a 39th minute Reece Styche goal, for all of the second half until Moors striker Glen Taylor headed the equaliser in the last minute of normal time.
The first half was full-blooded with incidents aplenty.  Three goals, a penalty, and four bookings with emotions running high.
Spennymoor nearly opened the scoring on 2 minutes, when Quakers conceded a free kick just on the edge of the box, and Mark Anderson's strike bounced off the defensive wall for a corner.
Quakers had a chance on 7 minutes when Simon Ainge found Thompson out on the right, from where Thompson crossed to the back post and Reece Styche, backpedalling slightly, headed wide.
There was a huge appeal for handball in the Moors box in Quakers' next attack, but the referee awarded a corner instead.
David Foley then had a good break for Moors down the right, he beat two men and fortunately for Darlo his shot was deflected wide.
Moors got another free kick on 16 minutes that Mark Anderson curled over the wall from 25 yards out and hit the crossbar, and Quakers scrambled the ball away.
In an end to end game, with tempers frayed at times, Quakers took the lead on 18 minutes when Thompson laid the ball off neatly for Styche, who ran into the box and was upended by Moors keeper Matthew Gould. The ref pointed to the spot, showed yellow, and Thompson, who revels against Spennymoor, confidently tucked away the penalty -- his 85th for the club.
Moors tried to hit back, and Galbraith made a very good interception from a low cross by Taylor from the left.
Moors levelled on 32 minutes. Quakers cleared a free kick into the area from the left as far as Anderson, who made a diagonal run into the box on the left, and even though he seemed to have been pushed into a tight angle, he managed to strike a left foot shot that went over Jonny Maddison into the net.
Moors then nearly went 2-1 up, with a low shot by Anderson from twelve yards out that struck the post.
Quakers went back in front with a well-constructed goal on 39 minutes, when Wheatley found Trotman with an excellent ball down the right. Trotman controlled the ball well, sidestepped a challenge, and set up Styche, who slotted the ball past Gould.
It was the climax to a full blooded first half!
Half time Spennymoor 1 Darlington 2
Quakers nearly made it 3-1 at the start of the second half when Styche received the ball with his back to goal six yards out, but he couldn't engineer the space to backheel the ball in.
But Quakers had to be alert at the other end, when Maddison had to push a low shot by Foley round the near post.
Quakers had another chance when Thompson sent Styche away, and the centre forward set up Henshall, who fired just over.
Moors broke away when a Darlington move broke down, and Johnson set up Ramshaw, who drove a right foot shot well wide.
Harvey Saunders came on for Henshall on 61 minutes, then David Syers came on for Simon Ainge on 68.
Quakers soaked up the pressure well, and Wheatley sent Styche away up the left on the break, but the striker's effort went over the top.
Jordan Nicholson came on for Styche on 77 minutes, Quakers' third sub.
Quakers had a chance to seal it when O'Hanlon won possession and set up Nicholson, who fired over,
But it was Moors who scored the next goal, when a deep cross came over from the left for Taylor to rise high and beat Maddison that dropped into the top corner.
Quakers nearly snatched it in stoppage time with a right wing cross by Thompson for Saunders to head into the keeper's hands.
Team: Maddison, Trotman, O'Hanlon, Elliott, Collins, Galbraith, Henshall (sub Saunders 61), Wheatley, Styche (sub Nicholson 77), Ainge (sub Syers 68), Thompson. Subs:  Bancroft,  Vaulks,
Spennymoor: Gould, Williams, Brogan, Chandler, Thackray, Curtis, Johnson (sub Boyes 58), Ramshaw, Taylor, Anderson, Foley (sub Hayes 85)
Subs: Henry, Elliott, Hibbs,