Quakers try again at Southport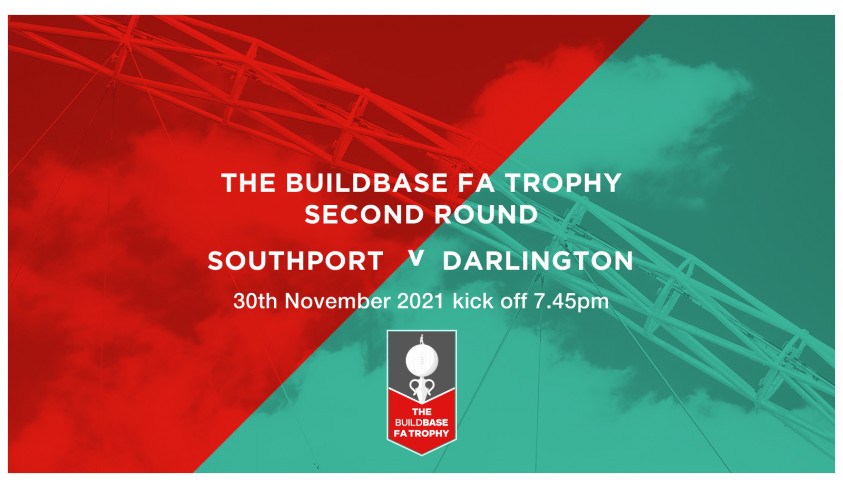 Looking to avenge 3-0 league defeat
Quakers make another attempt to play their Trophy game when they go to Southport tonight.
Saturday's game was postponed because of structural damage before Quakers set off, but the weather forecast looks better for tonight.
Quakers are hoping to do better than their last visit in October.
Quakers lost that game 3-0 partly because of a poor first half which Southport dominated.
Since then, though, they have brought in Jake Lawlor and Danny Ellis into defence.
Jake Lawlor, Danny Rose and Jake Cooper have all been given permission by their parent clubs to play in the Trophy for us.
Here are assistant manager Darren Holloway's views on the game:
Team News:
Jake Cassidy starts his three game ban for his dismissal at Boston.
George Smith is out because of injury
Andrew Nelson is out with a knee injury
Lexus Beeden is on loan to Billingham Town until 18th December
Joey Hope is on loan to Guisborough until 18th December
Latest results:
November 23rd Boston (away) lost 0-2
November 20th Gloucester (home) drew 2-2 og, Purver
November 13th Chester (away) drew 2-2 Cooper, Cassidy
November 6th Kettering (away) won 3-1 Lambert, Cooper, Hatfield
October 30th Guiseley (home) won 5-1 Lambert, Cassidy, Hatfield, Mondal, Cooper
October 26th Southport (away) lost 0-3
Trophy last season:
Reached quarter final, lost to Hornchurch
https://www.youtube.com/watch?v=hQ6Lyv9CqbA
Southport
Recent results:
23rd November Alfreton (home) won 2-0
20th November Leamington (away) drew 1-1 Carver
13th November Boston (home) won 4-1 Carver 3, MacFarlane-Archer
2nd November Chorley (home) drew 0-0
30th October Chester (home) won 3-2 Bainbridge, MacFarlane-Archer, Carver
Trophy last season: fifth round, lost to Torquay
Highlights:
https://www.youtube.com/watch?v=qywcW7esWYI
Recent matches between the two clubs:
This season: Southport 3 Darlington 0
Season 2020-21 no game
August 2019 Darlington 2 (Campbell, o'Neill) Southport 0
https://www.youtube.com/watch?v=yJapmTXGMuo
No away game
February 2019 Darlington 0 Southport 0
September 2018 Southport 0 Darlington 0
April 2018 Darlington 2 (Gillies, Saunders) Southport 4
September 2017 Southport 2 Darlington 0
February 2012 Southport 2 Darlington 0
September 2011 Darlington 0 Southport 3
April 2011 Southport 1 Darlington 1 (Verma)
September 2010 Darlington 1 (McReady) Southport 0