Remember 1996 and the play off final?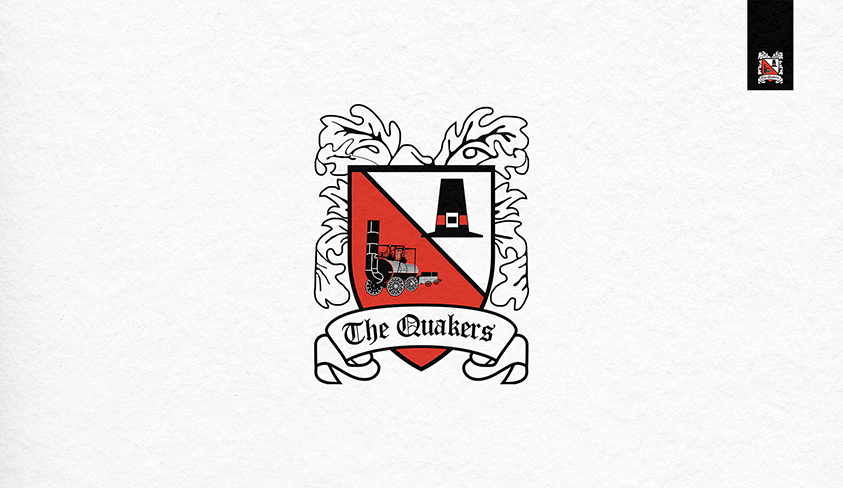 [caption id="attachment_24016" align="alignnone" width="300"] Robbie Painter celebrates after the pl...
[caption id="attachment_24016" align="alignnone" width="300"]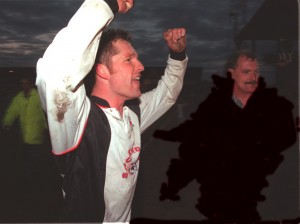 Robbie Painter celebrates after the play off semi win over Hereford[/caption]
Many Darlington fans who are old enough to remember will always cherish the 1995-96 season, when Quakers reached the League Two play off final at Wembley, beating Hereford home and away in a memorable play off semi final.
This Sunday, 31st July, the 1996 team will be reuniting for a fund raising game against a Darlo XI in aid of the Back to Darlo fund and the Percy Hedley foundation.
The match is at Northallerton Town's ground, kick off 2pm, admission is £5 for adults and £2.50 for concessions.
Teams
Ex Darlington/Actor squad:
Manager(s) Eddie Kyle Alan Murray
Gary Coatsworth, Craig Turns, Richard Logan, Andy Toman, Dale Anderson, Roger Wicks,
Shaun Reay, Paul Robinson, Danny Mellanby, Alex Janes, Lee Ellison, Danny Key,
Sean Cronin - actor ,Craig Stoddart, Steve Collins - former boxer, Francis Jones
(TV).
Wembley  95-96 Team
Managers:
David Hodgson/Kevan Smith
Graham Hadfield (goalkeeper), Robbie Painter, Mark Barnard, Adam Reed, Simon Shaw,
Phill Brumwell, Steve Gaughan, Peter Kirkham, Sean Gregan, Gary Twynham, Laurie
Pearson, Matty Appleby, Anthony Carrs.
Also Michael Cansfield,  Darlo Pete,  Craig Morley and Barry Thompson have successfully bid to take part.
Take along your camera and a pen, and chat to the lads of 96.