Team pic from the past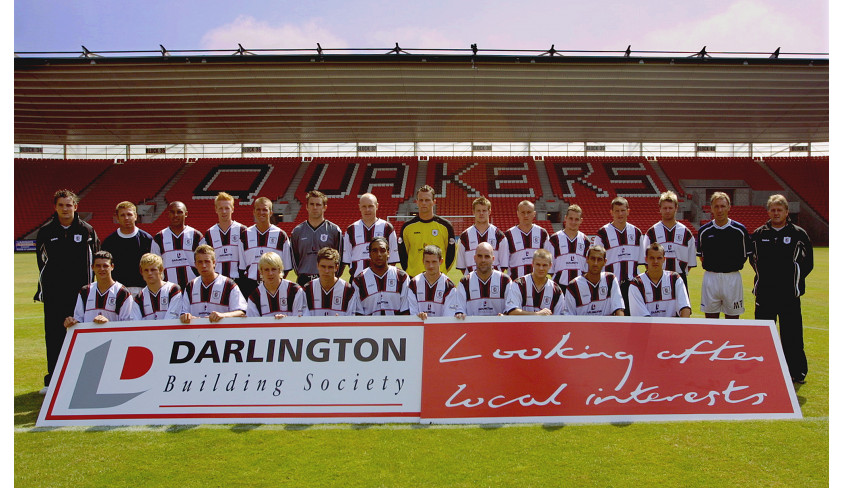 Remember some of these players?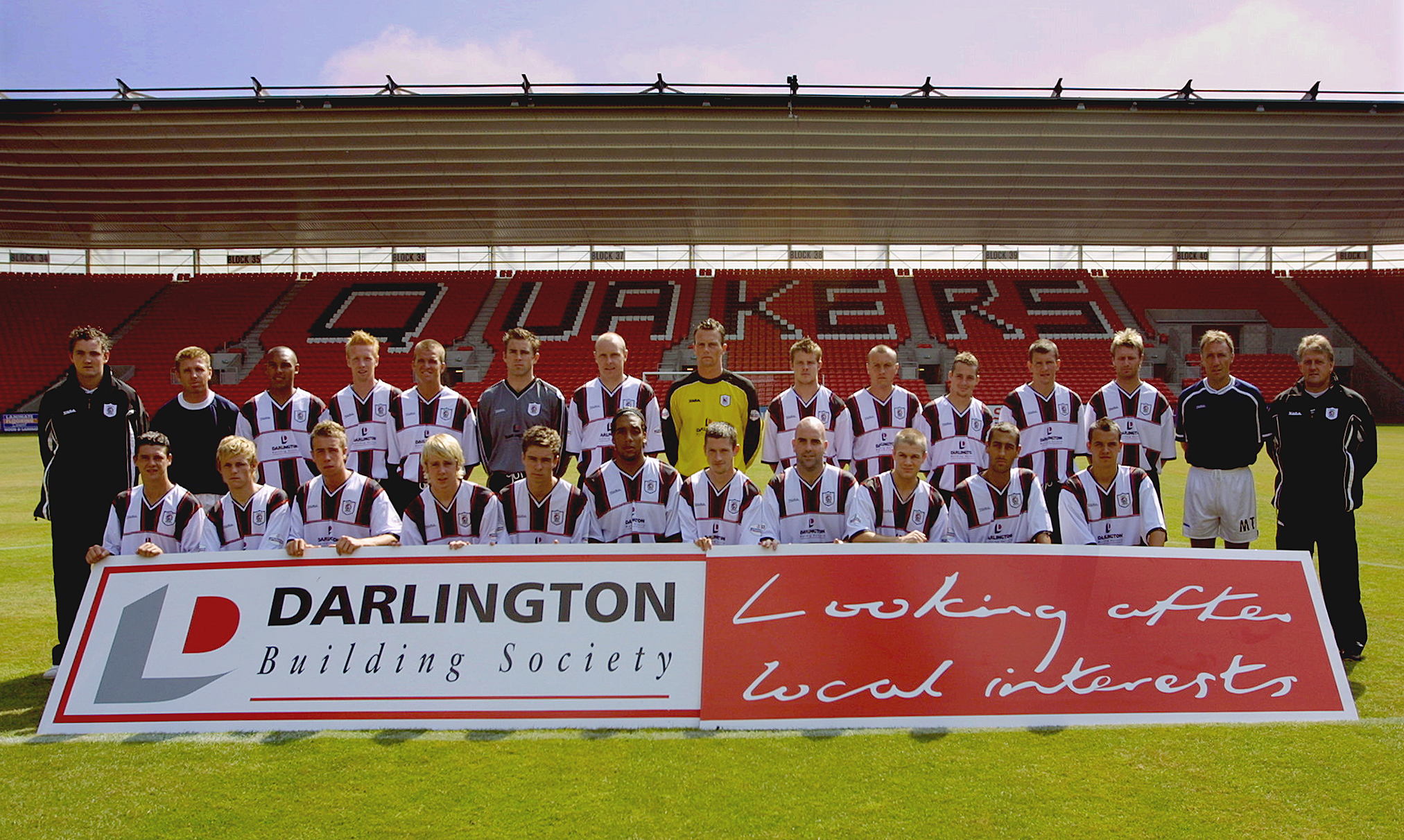 In this series courtesy of Craig Stoddart, we look at team Pics from the Past.
The signs were ominous from the day Darlington played their first game at the Arena, the move to which was the most notable aspect of the 2003-04 season.
Having begun the season with a 4-1 defeat at Hull City, the first Arena match was a 2-0 loss to Kidderminster Harriers in front of 11,600 – a huge attendance for Quakers, though still fewer than half of the stadium's capacity.
With Darlington floundering at the bottom end of the division and having lost seven games in a row, David Hodgson returned as manager in November to replace Mick Tait, and he oversaw a steady improvement.
But it was not long before Darlington would go into administration, and Hodgson was integral to organising a star-studded charity game – Gazza, Chris Waddle, Bryan Robson and Kenny Dalglish and more all involved.
While administrators battled to save the club off the pitch, the fight to save Darlington from relegation continued, and a run of six wins from eight matches across February and March went a long way to securing League Two safety.
But such a meagre achievement had not been the intention when the club left Feethams.
Back row, left to right: Paul Gough, Martin Gray, Ashley Nicholls, Ian Clark, Neil Maddison, Andy Collett, Michael Price, Mark Sheeran, Danny Mellanby, Mark Convery, Ryan Valentine, Mick Tait and Dave Cowling.
Front row, l-r: Glen Robson, Craig Hughes Clark Keltie, Chris Hughes, David McGurk, Matt Clarke, Neil Wainwright, Barry Conlon, Mark Kilty, Fabien Bossy, Joey Hutchinson.