The story of the 1989-90 season part 3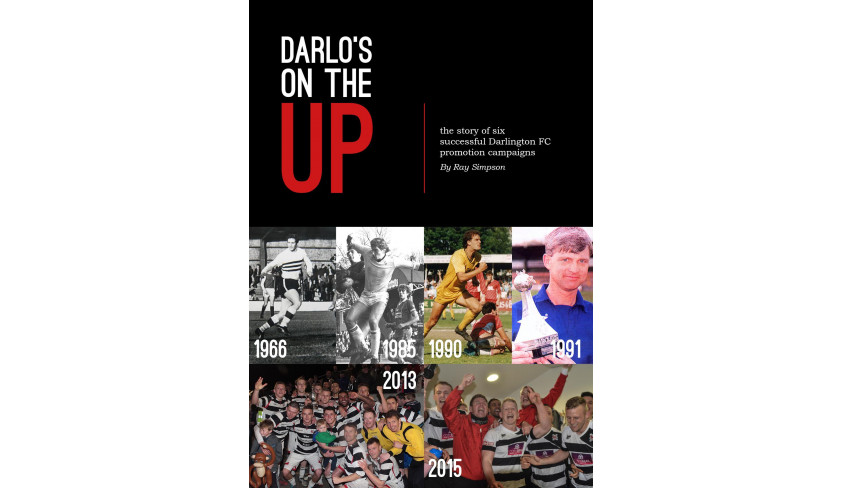 The Conference winning season
Here's the latest part of our adaptation of Darlo's on the Up, the story of our successful promotion campaigns over the years.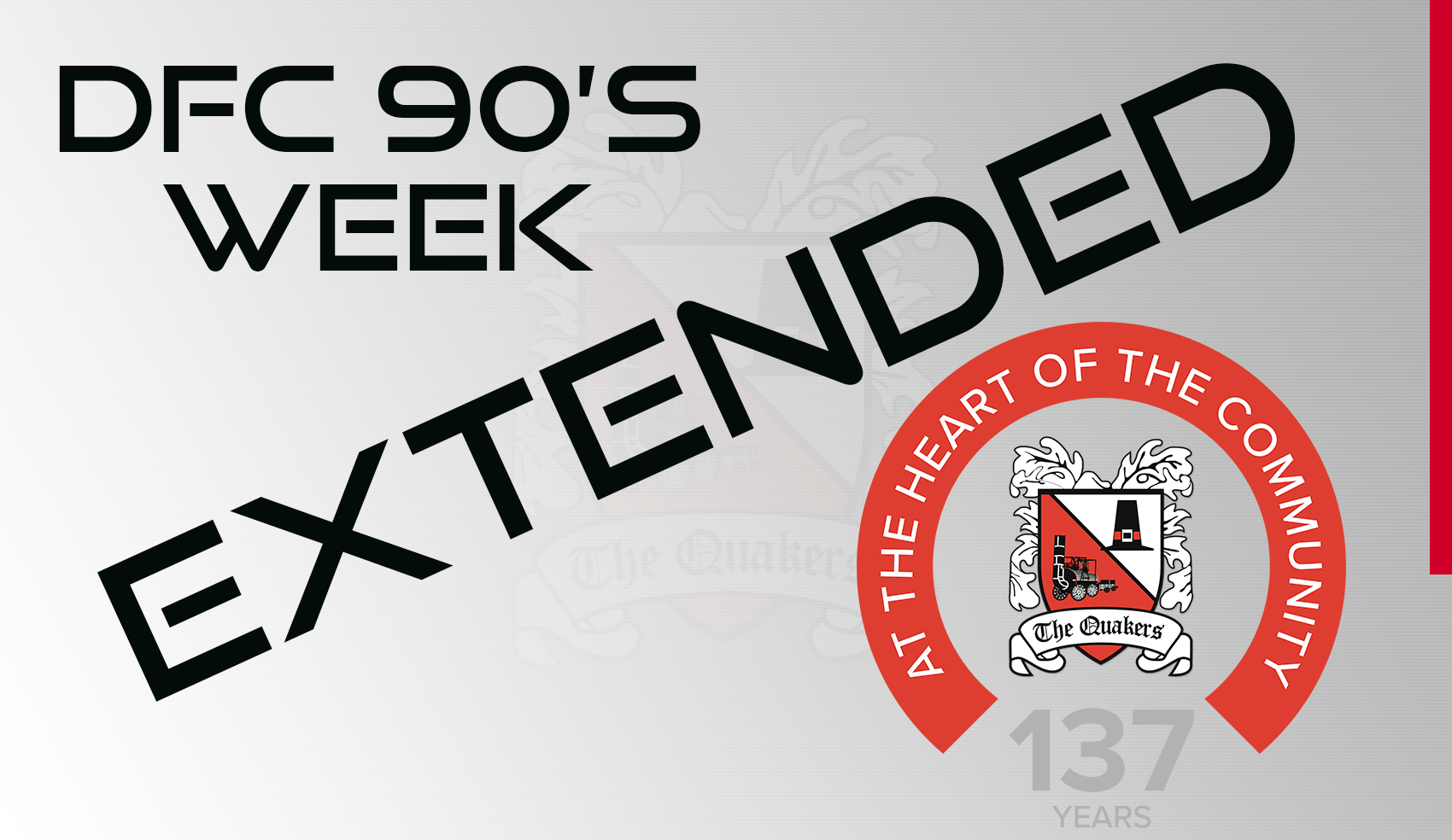 Maybe it was the excitement of the build up to the third round of the FA Cup at Fourth Division Cambridge United on January 6th 1990 that had been in the minds of the players.
It was a typical giants v minnows affair, but Quakers rose to the occasion at the Abbey Stadium and drew 0-0. David Cork nearly won it with a header that hit the bar from a Frank Gray flick, but the draw meant that Quakers achieved the distinction of being the last non league club left in the FA Cup. The fourth round draw gave them a possible away tie at either Millwall or Manchester City.
Brian Little picked out Archie Stephens as his man of the match. "I thought Archie was tremendous. He's seen me sign another striker and he went out there and had a great game."
Nick Helliwell wrote in the Echo; "Darlington's travelling fans were delirious at the final whistle."
There was a giantkilling on the cards in the return leg three days later, when Les McJannet, returning from suspension, put Darlo into the lead with a magnificent 40 yard free kick, but Cambridge hit back to win 3-1.
There was controversy over a goal that veteran striker Archie Stephens had disallowed in the second half that would have put Darlo 2-0 up. Referee Mike Reed ruled that Stephens handled before putting the ball in the net. "We would have finished them off with that goal," said Brian Little. "David Cork crossed and their keeper palmed the ball away for me to head home," protested Stephens.
Cambridge scored twice in five minutes to go in front, then Dion Dublin added a third late in the game. The game was watched by the best crowd of the season so far of 9,003. There were rumours that because the queues were so long to get into the ground, the main gates were opened and fans handed their entrance money to stewards.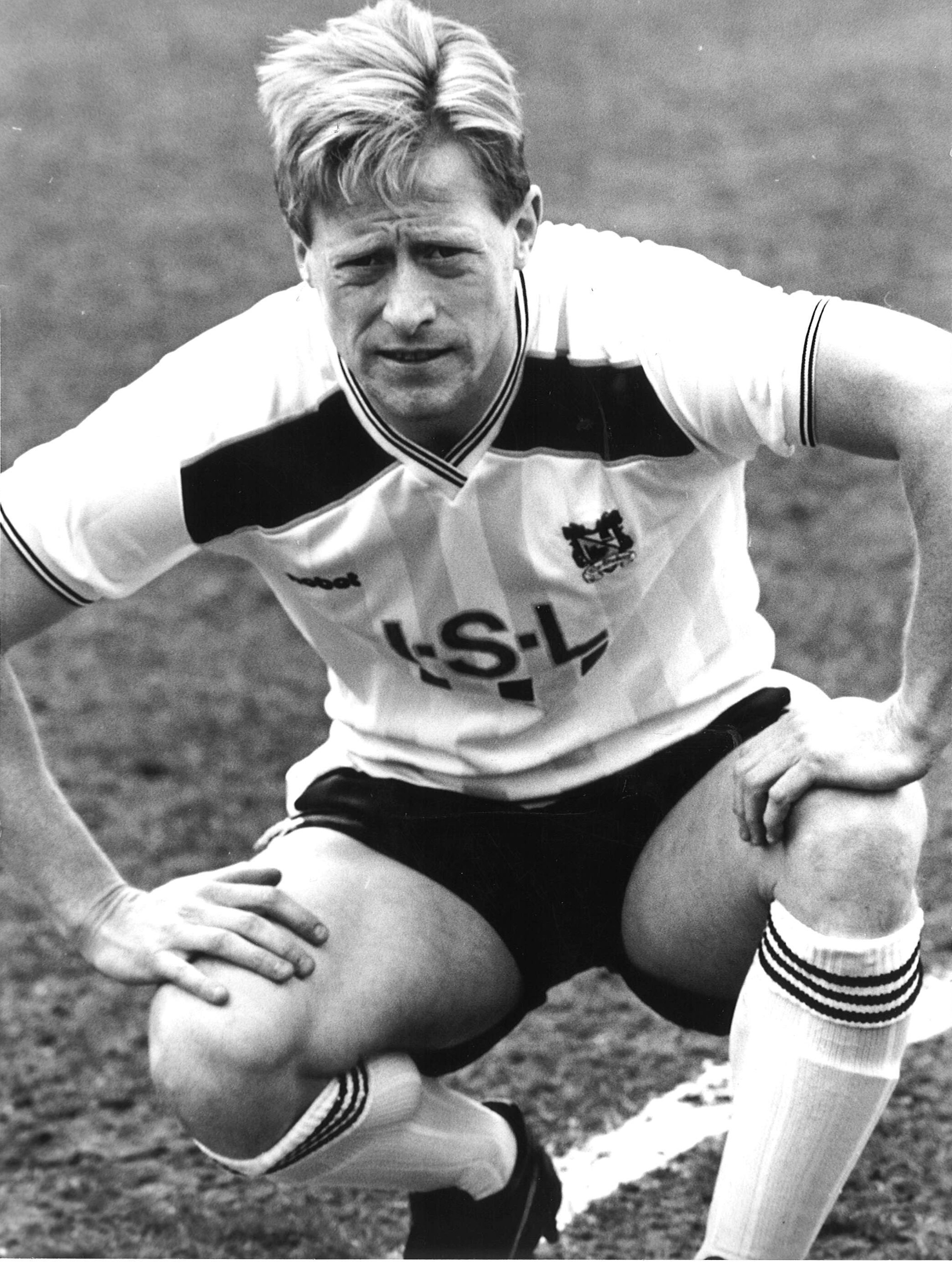 "Two goals in two minutes left Darlington thinking what might have been," wrote Nick Helliwell.
Darlo started a different road to Wembley in the FA Trophy on January 13th as favourites against Billingham Synthonia from the Northern League, but were nearly on the wrong end of a giantkilling. Darlington maybe thought it was too comfortable and took a 2-0 lead. Synners defender Barney Malone headed into his own net, and David Corner made it 2-0 from the spot by the 20th minute.
Synners, managed by former Darlo player Tony Lee, fought back in the second half through Andy Harbron and Charlie Butler for a replay. Terry Cochrane headed just wide for Synners in the last minute, and Malone hit the post with a free kick.
"There can be no excuses for what was surely Darlington's worst display of the season," wrote Nick Helliwell.
"We keep taking the lead and instead of consolidating and protecting that lead, we've been going all out to score more goals," said Brian Little. "Consequently we've been caught out and that has cost us victory in our last two matches. We've got to learn to protect a lead and frustrate the opposition and be a little more patient."
The replay took place at Feethams three days later – Synners' Central Avenue ground was deemed to be unsuitable for the expected big crowd – and this time Darlo made no mistake, with David Cork opening the scoring, courtesy of one of the club's fastest ever goals after just 15 seconds when he ran on to a long ball by Kevan Smith and beat the Synners' keeper. Cork scored a second from a Les McJannet pass, and completed his hat trick from a John Borthwick pass.
"David had a bad time at Huddersfield last season and we are reaping the rewards now. Signing the lad on a free transfer was a steal because I always knew he had real class," said Brian Little.
"Going a few games without scoring has never worried me, but now I'm into double figures. I've set my sights on reaching 20," said Cork.
Quakers suddenly rediscovered their league form in the next league game, thumping Fisher 5-0. They were all over the Londoners before they took the lead with a John Borthwick header from a yard out, then Drew Coverdale lashed in a left foot shot. Kevan Smith got the third from a corner at the start of the second half, and the best of the move of the game ended with David Cork scoring the fourth. Cork made another good run and set up Borthwick for the fifth. It was the first time that Borthwick had scored ten in a season in his career.
"This crushing Conference win may well be looked on as a key step on the climb back to the Football League," wrote Nick Helliwell.
"David Cork's hat trick against Billingham has made him that much sharper," said Brian Little.
Because of their cup commitments, Darlo were down to third in the table, two points behind Macclesfield with three games in hand, and a point behind Barnet with two games in hand.
After beating Macclesfield 5-2 in the Bob Lord Trophy, Quakers kept their scoring run going when they defeated second bottom Enfield 2-1 at Feethams on January 27th, and went back on top of the table ahead of Macclesfield. "It shows what a difference a week can make," said Brian Little, who then announced the signing of winger Steve Mardenborough from Cheltenham. "Pace can be very valuable, and it's always useful to have another option," he pointed out.
Quakers weren't anywhere near their best. John Borthwick put Quakers into the lead with a 25 yarder, and after Enfield scrambled an equaliser at the start of the second half, Borthwick pounced on a poor back pass, and set up David Corner for the winner.
"An unceremonious scramble, rather than a purposeful climb took Darlington back to the top of the Conference," wrote Nick Helliwell.
Quakers had 48 points, ahead of Macclesfield on goal difference and two points ahead of Barnet who had played a game more.
Macclesfield were the visitors the following Saturday, February 3rd, for a second round FA Trophy tie, and the match turned into a bruising battle, with Macclesfield having a man sent off for elbowing David Corner, and the manager also dismissed for protesting about the decision to referee Eddie Wolstenholme. Corner headed the only goal of the game in the first half. Darlo were into the last 16, and there was talk of a trip to Wembley. "Unfortunately, Macclesfield got themselves a little wound up, and they got a little carried away," said Brian Little.
Nick Helliwell wrote in the Echo," When Andy Toman was hacked down twice from behind in the first three minutes, we were warned what to expect."
New signing Steve Mardenborough made his debut in the next away game, a 3-1 win at Kettering on February 10th . Andy Toman finished off a good move to put Darlington into the lead, but then a rare mistake by Mark Prudhoe let Kettering back into the game. John Borthwick then scored twice in the second half, both from long range in the space of six minutes. "When it was 1-1 at half time, I told the players that it would be worthwhile shooting from distance with the wind behind us," said Brian Little. "The two that Johnny Borthwick scored really were a bit special."
The Sunday Sun wrote; "John Borthwick's spectacular double strike kept Darlington's speedy return to the Fourth Division on course."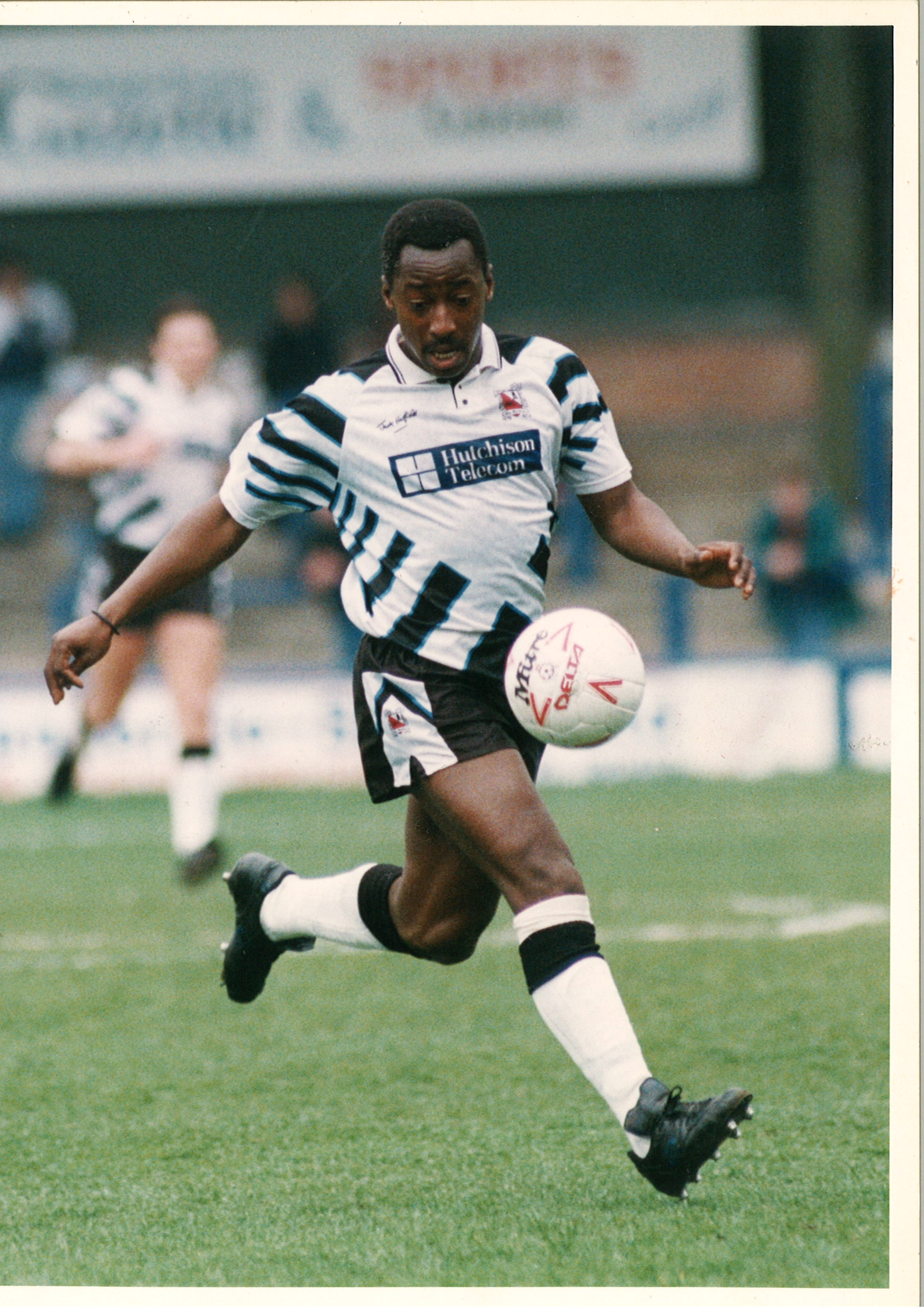 The following midweek game, against Boston, saw one of Darlo's most memorable goals scored by David Cork, the fifth in a magnificent 6-1 win over Boston. "Corky" scored four that night as Darlo turned on the style, and the Echo ran with the headline; "Corking night for Quakers."
Cork opened the scoring on 38 minutes from a narrow angle, and just after half time Paul Emson slammed in a loose ball. Cork ran clear to score the third, then John Borthwick made it 4-0 from an Andy Toman pass.
Then came Corky's unforgettable goal. Nick Helliwell wrote; "He wrong-footed Grant, cut inside Cook, bamboozled Buckley and sent his shot into the net from the narrowest of angles." Within two minutes, he'd scored another from a Jim Willis cross, to make it an eight minute hat trick, and five for the team in fifteen minutes.
"For 30 minutes in the second half, Boston couldn't get the ball past us," said Brian Little. Quakers were two points clear of Barnet at the top.
Darlo were brought down to earth again though in the next away game at Sutton United, who just a couple of years previous had beaten 1986 FA Cup winners Coventry City on Gander Green Lane. Just like that famous day, the pitch was quite bumpy, and bustling Sutton striker Efan Ekoku – later to play for Norwich City – was quite a handful. Sutton won 2-1, and Brian Little described it as "our worst performance of the season. I couldn't understand our players, they just didn't perform. We are supposed to be able to put a foot on the ball and play a passing game – but we didn't pass for 90 minutes."
Ray Simpson, making his debut for the Northern Echo, said; "If Darlington produced one of their best away performances of the season last week at Kettering, they went to the other extreme and gave one of their worst this week."
Quakers took the lead when Paul Emson was left with an empty net to score, but Ekoku levelled with eight minutes left, and Carey Anderson scored the winner.
Normal service was resumed at home to Altrincham with a 2-0 win three days later. Jim Willis fired his first goal of the season through a crowd of players after 27 minutes – former Darlo keeper Jeff Wealands was in goal for Altrincham – but Quakers were below par again in a game with a few off the ball scuffles until David Corner scored a late second from the penalty spot, his 13th goal of the season.
"We didn't create much and it was a relief to see the second goal go in," said Brian Little.
"Altrincham played five at the back and packed the midfield, and until Corner's clincher always threatened to get back into the game."
Quakers were in Trophy action on February 24th against Runcorn. The Trophy was a big priority, with a Wembley appearance at stake – after all, Quakers hadn't been there before, and play-off finals at Wembley were still in their infancy.
Quakers won the game 1-0, but had to play most of the second half without David Corner, who was sent off for two bookable offences inside two minutes. But Quakers rolled up their sleeves and Kevan Smith headed the winner from a Frank Gray corner with eight minutes left. The victory earned Quakers an away tie at Leek Town, from the Northern Premier League, a level below Quakers.
"True grit sees justice done," was the headline in the Echo. "Nothing firms the resolve like a perceived injustice," wrote Nick Helliwell.
There was speculation going around that Quakers were interested in signing 34 year old striker Eric Gates from Sunderland, who was out of the first team picture at Roker Park, but nothing really developed.
More to come!