Under 9 girls win promotion!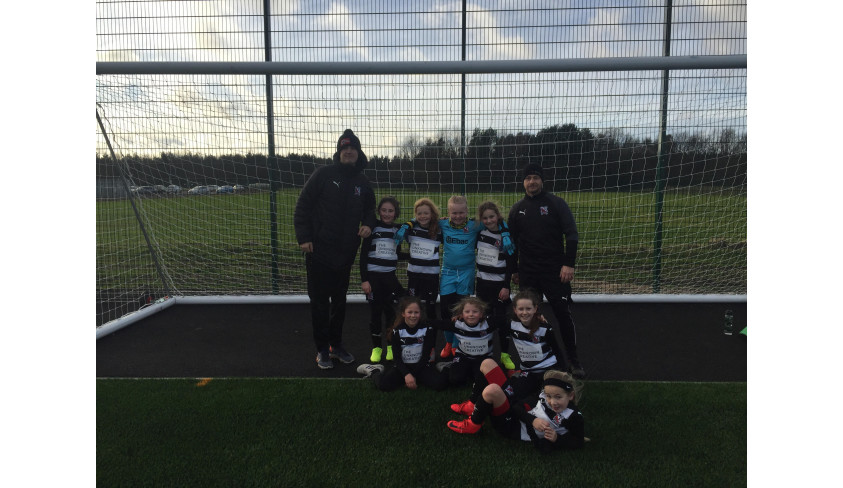 Won every game and scored over 100 goals
The under 9 girls, who are managed by Mick Walton and coach Caisey Lee, are having a fantastic season!
Last weekend they secured promotion from Division 1 into the girls' under 9 Premier Division, an outstanding achievement as this group of girls was only formed in June 2019 and since then haven't lost a competitive game.
Their stats so far are outstanding:
Total games: 11.
Goals Scored: 114.
Goals conceded: 8
The top goalscorer is Annie Anderson, who is top goalscorer in the league, girls section and team on an impressive 58 goals so far this season and 32 assists from midfield!
Head of girls' football Harry Bowes said; "The under 9s are not just a very talented group but they are also very enjoyable to watch, train and play. Mick and Caisey have worked wonders through having a hardworking ethos and constantly developing the players. This team will go very very far and have a really exciting future!"
The squad is:
Poppy Dyball
Rubie Walton
Ruby Kavanagh
Xienna French
Annie Anderson
Daisy Simpson
Daisy Ripley
Isobel Dolan
Bethany Young
Izzy Summersgill
Alice Todd