Win £1000 in our Christmas Draw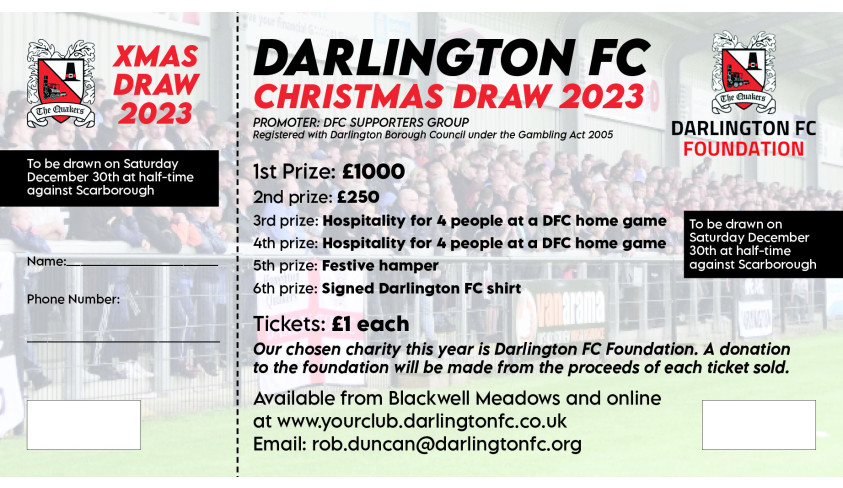 Christmas draw tickets now available
Tickets for our popular Christmas draw will soon be available, and we need plenty of people to sell them to their friends and work colleagues.
If you're interested in selling tickets, have a word with Rob Duncan at the fans table in Blackwell Meadows on Saturday, or from the staff at Quaker Retail at the Dolphin Centre.
Tickets are also available to buy from the same places, or on line on Your Club.
Tickets, as usual, are £1 each and this year's prizes are:
-- £1000
-- £250
-- Hospitality for 4 at a DFC home game x 2
-- Festive hamper
-- Darlington FC shirt