Win a Terry Kneeshaw canvas in Mr Q's latest auction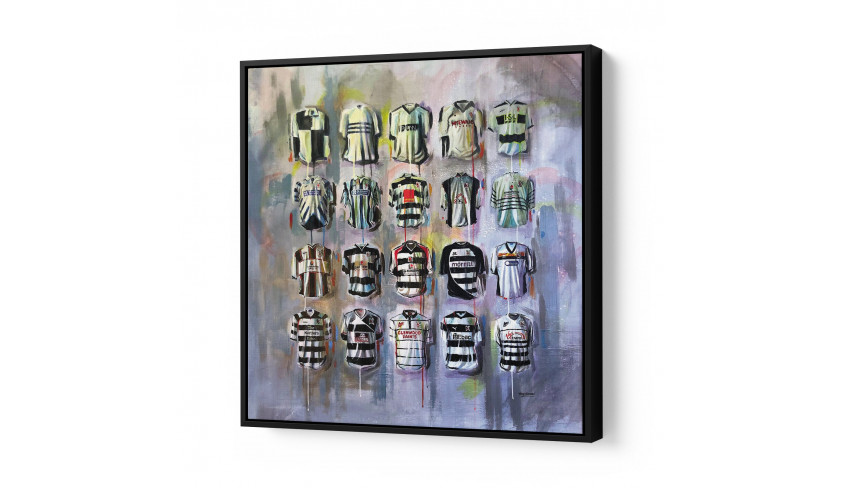 A superb canvas by a DFC fan
Here's your chance to own a special Terry Kneeshaw canvas!
Local artist Terry, a Darlington fan, has produced a fantastic canvas of 20 iconic Darlington shirts going back through the years, and he has very generously donated it to the club for Mr Q to auction for local good causes.
All you need to do is to send your bid for the canvas by midnight on Sunday 27th June -- and if your bid is the highest, then you become the lucky owner!
Follow this link to make your bid:
https://forms.gle/reZpDrM2wcC35BSFA
If you want to buy a print of the canvas regardless, you can do so here.
https://www.terrykneeshaw.com/collections/football-shirt-prints/products/darlington-fc-football-shirts-print
Terry will donate £5 to the club for each print sold -- he has already very kindly donated £400 to the club for previous sales of his prints.
We would like to thank Terry for his very kind gesture.