Youth Team Weekly Roundup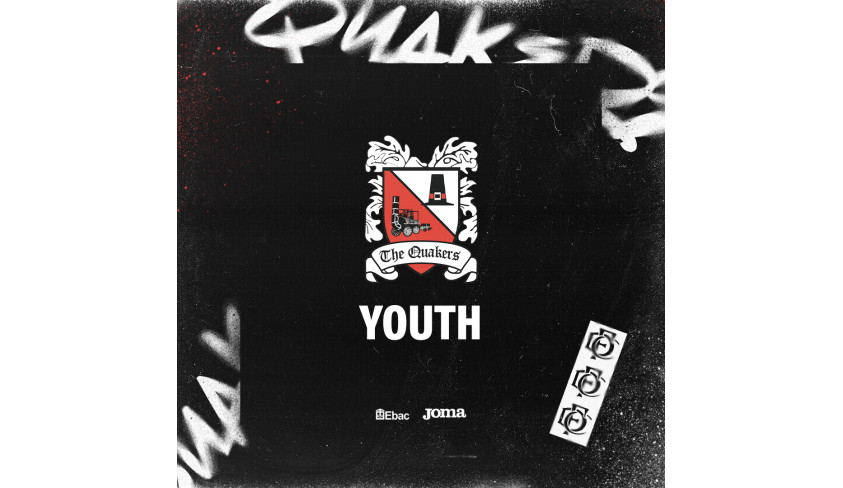 Here are this weekend's youth teams results:
Here's a round up of how our youth teams fared last weekend in the Russell Foster Youth League, Junior Premier League and Teesside Junior Football Alliance League.
Because of FA rules, we're unable to publish the results of any matches involving Under 11s and below
Saturday 8th January 2021
RFYL Girls U16 Premier Division:
Hartlepool FC 3-5 Darlington FC
Goalscorers: Nicole G (2), Olivia B, Liv L & Leah H
POTM: Nicole G
Team Coach Scott Buckton said; "Excellent first game back after the Christmas break! Unbelievable second Half! We haven't see a better half from both teams all season!".
RFYL Boys U7 Red Division:
South Shields FC Vs. Darlington FC
Goalscorers: Jace (2)
Team Coach Gav Britton said; "Good first half against a strong South Shileds team coming in 3-2 down but an early goal in the second half turned the game and South Shield ran out deserving winners".
RFYL Boys U9 Premier Division:
Foundation of Light FC Vs. Darlington FC
Goalscorers: Finley Childs (2)
Team Coach Sam Pascoe said; "In extremely cold and rainy weather conditions the boys dominated the game but lacked a cutting edge in front of goal. Despite this, the boys were in cruise control winning the game 2-0 before letting in a sloppy goal with 5 minutes to go. The boys held out and continued their winning run in the league to make it 15 wins from 15 games".
JPL U12 Quarter Final:
Darlington FC Academy 4-0 South Shields
Goalscorers: Luca (3) & Tom
POTM: George Theakston
Team Coach Richie Allen said; "What a result from the boys to progress though to the semi final, one game away from a final at St George's Park. Against a team who beat us 3-1 at the start of the season, the boys put a shift in a worked there socks off and we had the upper hand throughout in what was a very tough game".
U14 Boys Friendly:
Leyburn U15s FC 1-3 Darlington U14s FC Academy
Goalscorers: Alex Carter (2) & Jesse Nelson
POTM: Jesse Nelson
Team Coach Michael Eggleston said; "Fantastic performance against a good side who are a year older than us. That's 3 wins in a row now and things are looking much brighter".
Sunday 9th January 2022
TJFA U8 Red Division:
Darlington FC Vs. Cleveland Juniors FC
Goalscorers: Frankie Robertson (2), Zach Lyons & Edward Harrison
POTM: Frankie Robertson & Zach Lyons
Team Coach Paul Robertson said; "Dominated from start to finish in our first game back after Christmas".
TJFA U9 Red Division:
Darlington FC Vs. Hartlepool FC
Goalscorers: Jude Nicholson (3), Finley Childs & Isaac Tonge
Team Coach Lee Childs said; "A great footballing performance from the team. From the first whistle we were on it and didn't give Hartlepool a moment to settle. The football we played in and out possession was excellent resulting in some well worked goals today. Charlie Reay made a great save from a softly awarded penalty. Another win for this talented group of boys and still yet to lose a game this season".
TJFA U10 Shield Quarter Final:
Darlington FC Development Vs. Boro Rangers FC
Goalscorers: Archie (3), Noah (2), Harry, Zac & Ralphie
Team Coach Chris Coyles said; "Another great performance from the boys! Strong team effort with some explosive individual play".
TJFA U16 League Cup:
Darlington FC 2-1 Richmond Town FC
Goalscorers: Owen Bailes & Harvey Carrick
Team Coach Grant Cuthbertson said; "Good performance from everyone today in what was poor conditions. Today saw us play against a higher division team in the League Cup. We dominated from the start and new signing Owen Bailes got his first goal for Darlington. We should of put the ball in the back of the net more in the first half but for a fantastic display from the Richmond Town keeper making it remain 1-0. Harvey Carrick came on as a substitute and not long after made it 2-0. The visitors pulled one back and not long after we gave a penalty away and Liam Mason pulled off a brilliant save to keep it at 2-1".