Youth Team Weekly Roundup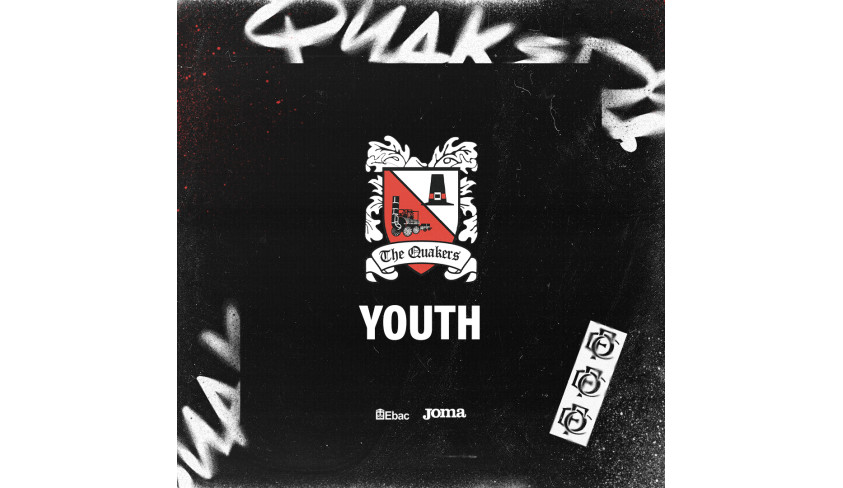 Here are this weekend's youth teams results:
Here's a round up of how our youth teams fared last weekend in the Russell Foster Youth League, Junior Premier League and Teesside Junior Football Alliance League.
Because of FA rules, we're unable to publish the results of any matches involving Under 11s and below.
Saturday 22nd January 2022:
RFYL Girls U10 Second Division:
Darlington Locomotive Pearls FC Vs. Darlington FC
POTM: Scarlett W
Team Coach Natalie Peart said; "This morning saw the girls face up against local rivals Darlington Locomotives. We dominated the first half, having the majority of possession and a few goals to reward our efforts. In the second half, the girls went out and finished the job off with some spectacularly well-worked goals. The girls go into there last game of the season next week hoping for another win against top of the league Hartlepool".
RFYL Girls U11 Premier Division:
Felling Magpies FC Vs. Darlington FC
POTM: Mia
Team Coach Mick Walton said; "Today saw us travel to Felling for their penultimate league match knowing if we win our last 2 games we will win the league. Darlington started slow but grew into the game with end to end play and ended up leading by a couple of goals at the break. The second half saw us up our game which resulted in us running out convincing winners".
RFYL Girls U13 Premier Division:
Darlington FC Quakers 4-2 Leam Rangers
Goalscorers: Grace Dobson (2), Amber Swales & Eva Leadbitter
POTM: Grace Dobson
Team Coach Shaun Mackenzie said; "Today, the girls picked up their first 3 points of 2022 with a well earned victory over the visitors Leam Rangers. A good game of football played in good spirits. Both teams tried to play football the right way and the first goal came for Darlington, a great worked goal which started from goalkeeper Erin and finished with Grace getting her 16th of the season. Chances went both ways and the game was 2-2 at half time. Darlington played some good football in the second half, scoring another 2 good goals and managing the game well to see out the win".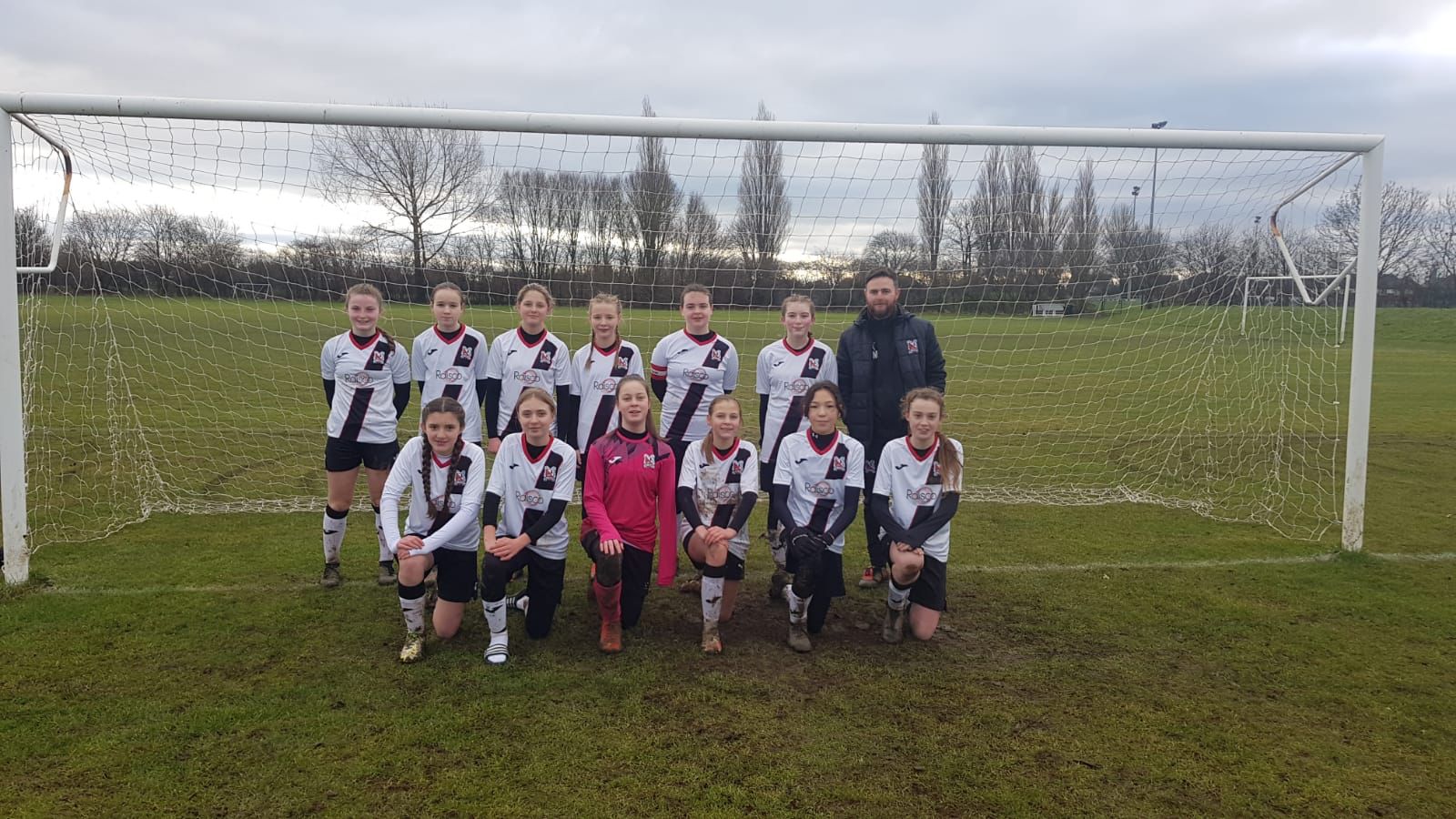 RFYL Girls U16 Premier Division:
Darlington FC 8-1 Sunderland West End
Goalscorers: Heidi S (3), Nicole G, Lily L, Olivia B, Leah H & Lacey B
POTM: Heidi S
Team Coach Scott Buckton said; "An absolutely fantastic game of football from the girls today. We went in at the break 2-1 up, but in the second half we took full control. Was great to see us to out and attack a game and get a good amount of goals as that's where we normally struggle. Three wins in three now for the year!".
RFYL Boys U9 Premier Division:
Beamish Barca FC Vs. Darlington FC
Goalscorers: Finley Childs (3), Oliver Rand (3), Jay Brydon (2), Jude Nicholson & Isaac Tonge
Team Coach Lee Childs said; "The lads were absolutely outstanding today from start to finish.We pressed really well as a unit and once in possession we transitioned in to attack really quickly and with purpose. Laiton and Thom were both outstanding defensively, giving nothing to the opposition and stopping them being able to settle on the ball.Overall a great team performance to continue the unbeaten run the boys are on".
TJFA Girls U13 League:
Middlesbrough FC 2-2 Darlington FC Feethams
Goalscorers: Anna C & Liv C
POTM: Sophie B
Team Coach Adam Cameron said; "A great start to the game with Anna putting the Feethams 1-0 up inside the first 5 mins. Middlesbrough quickly hit back and it looked like we were going in to half time at 1 each but a brilliant goal scored by Liv direct from the corner made it 2-1 just before half time. The second half we looked like we would hold on and see the game out but one bit of brilliance from the opposition and suddenly it was 2-2. The game finished 2-2 with both teams unlucky not to get a winner.
JPL Boys U14 League:
Darlington FC 5-1 360 Hawkes FC
POTM: Cody Rucroft
Goalscorers: Alex Carler (2), Leon Griffiths, Jake Cowen & Harry Maddison
Team Coach Michael Eggleston said; "We blew them away with 5 goals in the first 30 minutes. After that, we showed very good game management, making ourselves hard to break down and still creating chances without committing too many men forward.A very good all round display".
TJFA Boys U9 Red Division:
Boro Rangers Oranges FC Vs. Darlington FC Development
Goalscorers: Isaac Tonge (2), Jude Nicholson (2) & Finley Childs
Team Coach Lee Childs said; "A really good battling performance against a good Boro Rangers team. We started the game slowly, but never looked troubled. A great individual goal from Isaac around the 10 minute mark gave the boys confidence and from then on were in total control. A Great team performance and absolutely solid defensively yet again".
TJFA Boys U9 White Division:
Darlington FC Foundation Vs. Hurworth Albion FC
Goalscorers: Jos, Regan & Seth
POTM: James & Sam
Team Coach Dom Webber said; "Hurworth fought bravely against our boys, but there was only ever really going to be one winner. Some great goals and passing and moving from the Darlington team".
TJFA Boys U16 Premier Division:
Marske United FC 2-4 Darlington FC Development
Goalscorers: Jakob Dunn, Luke Wade, Liam Murray & Raphael Oppong
Team Coach Wayne Gredziak said; "On a very heavy pitch, and with only 11 fit players we found ourselves 2-0 down. 4 goals in the last 15 minutes saw us for a second week in a row turning the game around and earn all three points".