22/23 Season Tickets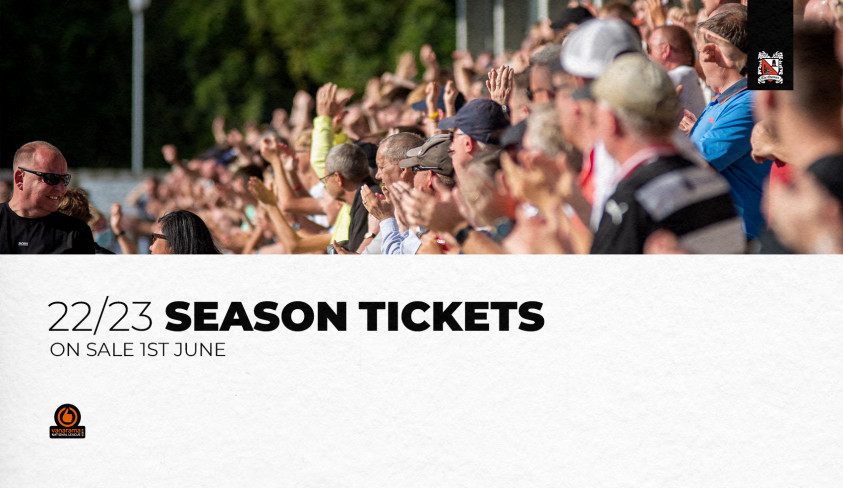 Available from June 1st
We are delighted to launch our 2022/23 Season Tickets on June 1st, once again offering unrivalled flexibility and value across all age ranges and categories to ensure you won't have to miss a moment of action!
Buying a season ticket gives you big savings over matchday prices and is as important as ever to the club in ensuring we can back Alun with the best budget possible.
Returning this season you have multiple ways to pay for your season ticket to ensure we have an option for everyone's circumstances:
We've reviewed our prices and with two extra home games next season as the league increases to 24 teams our prices have seen small increases to to reflect this, however the per match prices now offer even greater value plus we've retained our Young Adult category and expanded our child age band by one year to ensure the next generation of supporters get the best possible value.
In addition to saving money on our matchday prices season ticket holders get priority access to tickets for both home and away cup matches.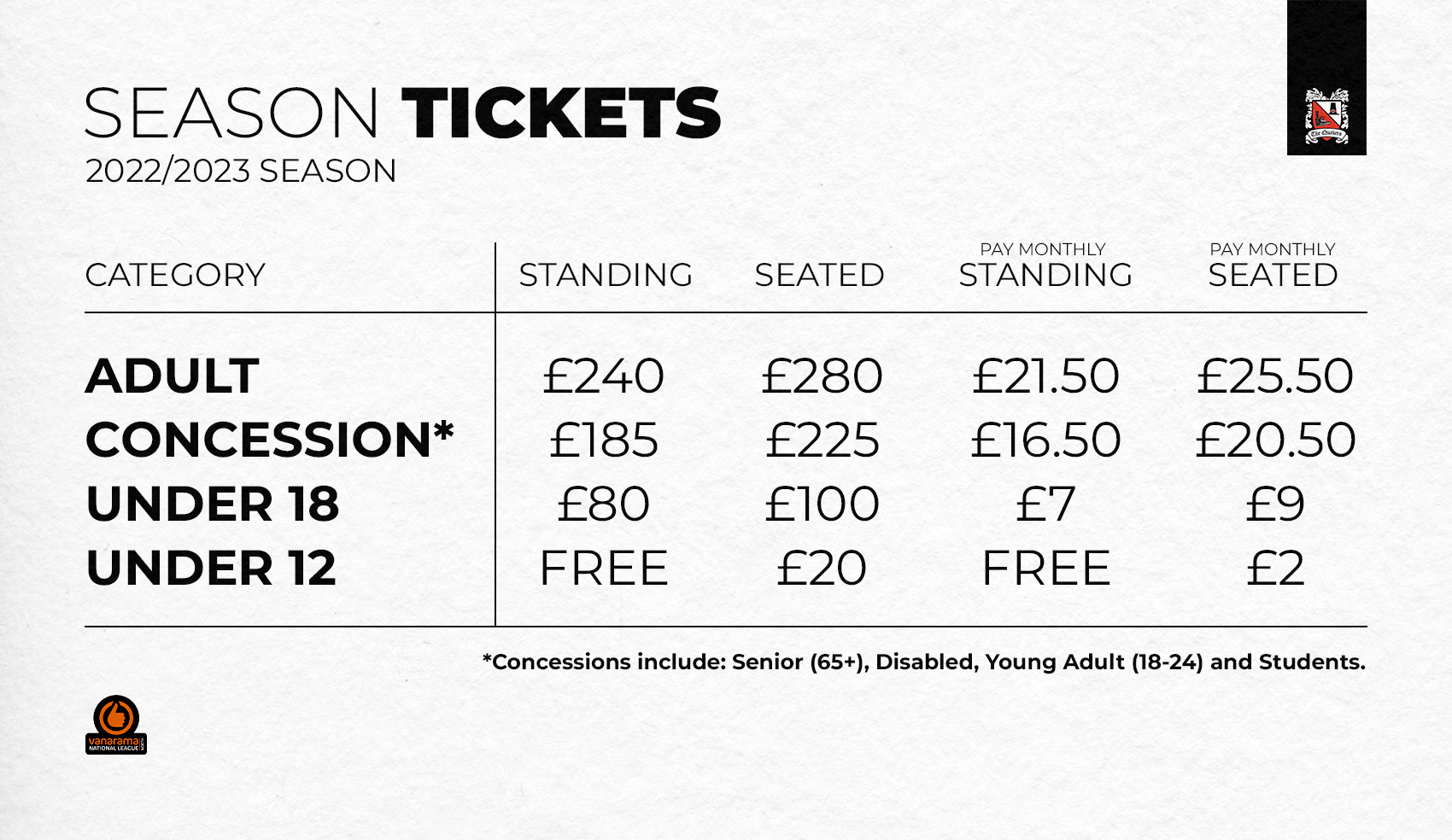 From June 1st to purchase your season ticket go to the season ticket section of YourClub to sign up for Season 22/23 in just a few clicks.