Academy in action at St George's Park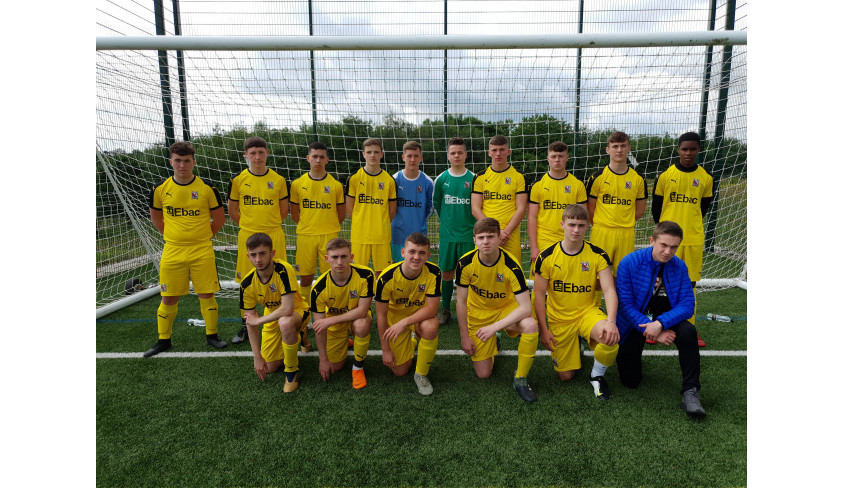 New intake are a part of VAR study for Premier League officials
Our new intake for the 2019-20 Academy year are taking part in a tournament at St George's Park, the training ground for all of the England teams.
They were one of several clubs invited to take part in a tournament for academies, and were also being used as guinea pigs for the VAR system which is being introduced across the Premiership next season.
The lads set off at 5.30am on Tuesday morning, and were in action at 9am. They played five games in the first two days, doing well against teams at least a year older than themselves.
Head coach Alan White said; "The lads have done very well considering that they are the new intake and don't have any experience of Academy football.
"They did well on the first day considering the early start and a 9am kick off. They have improved as the tournament has gone on. They have shown plenty of energy, and have listened to what we have told them. They have plenty of promise, and lots to be positive about."
The lads in their away strip, at the top of the story, are:
Back row from left to right: Liam Wynn, Kieran Wright, Adem Kuzgem, Harvey Woodhouse, Liam McGrath, Ethon Lyons, Mason Thornton, Toby Richardson, Ethan Lowery, Isiah Jones
Bottom row from left to right: Liam Cogan, Mikey Waters, Ewan Mitchell, Josh Esteris, Spencer Soakell, Harvey McWiliam.
Here they are in their home strip: