Advertise your company at Blackwell Meadows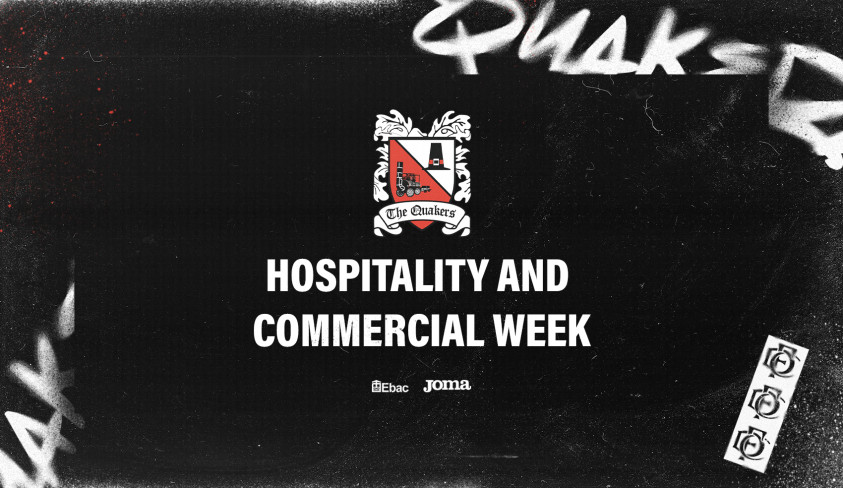 Choice of several locations in the ground
Stadium advertising
We can offer several different locations within the stadium for you to advertise your company!
All of our home games are covered by Quaker TV and our You Tube channel on our very popular official website, which means that a local, national and worldwide audience will see your advertising board!
We have various platforms which we can offer for advertising your business:
For example:
Pitchside fence £500 plus VAT
Seated stand £750 plus VAT
Tin Shed £1000 plus VAT
*Please note that our official signage must be used in accordance with FA guidelines to adhere with health and safety of materials used.
*Advertising space is subject to availability
If you're interested, drop us a line on commercial@darlingtonfc.org
Check out the rest of our commercial brochure here: https://darlingtonfc.co.uk/Darlington-FC-Commercial-2122
Do you want to buy a match ticket for Saturday's game against Newcastle Under 23s?
https://yourclub.darlingtonfc.co.uk/match-tickets
Do you want to buy a season ticket?
https://darlingtonfc.co.uk/news/season-ticket-sales-approaching-900