Super 50/50 draw tickets now on sale!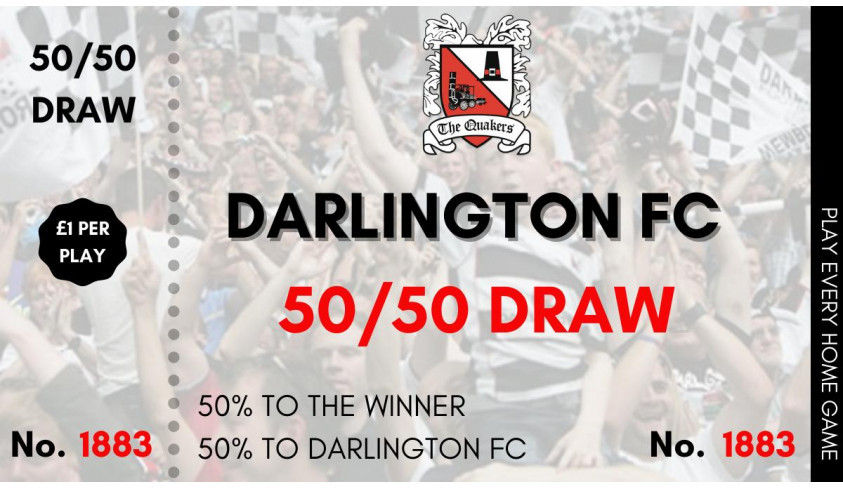 Big money at stake
Tickets for our popular Super 50/50 draw are now on sale ahead of Saturday's opening league game against Gloucester.
We have combined the virtual 50/50 draw with the on-the-day sales, with the winner being drawn at half time and announced soon after.
The cash prize for the 50/50 draw was regularly over £700 last season, so it's well worth winning!
You can purchase your ticket here:
https://yourclub.darlingtonfc.co.uk/virtual-5050-draw
You can buy your match ticket here:
https://yourclub.darlingtonfc.co.uk/match-tickets