Barwell v Darlington Preview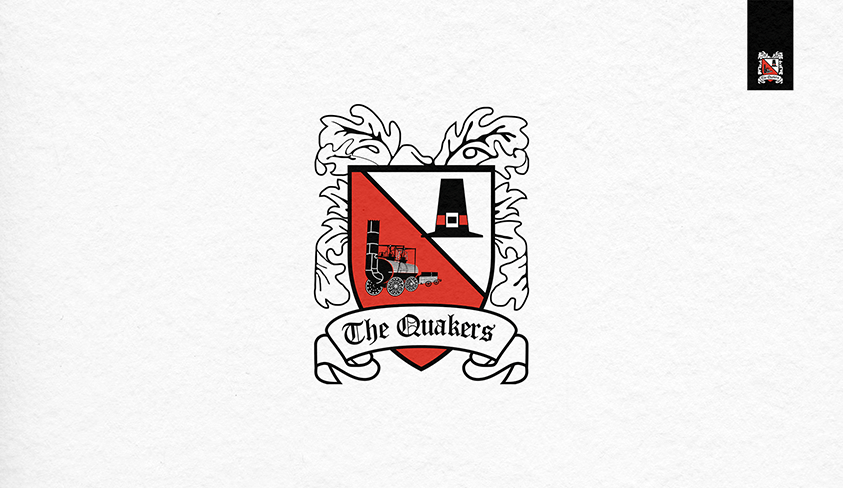 Darlington are in league action this weekend when they play a rearranged game at Barwell.The Quakers...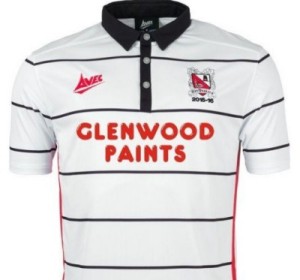 Darlington are in league action this weekend when they play a rearranged game at Barwell.
The Quakers were scheduled to play Sutton Coldfield Town, but they are in FA Trophy action this weekend, having knocked out Darlington in the previous round.
Following the postponed game at home to Grantham Town, Darlington have slipped to fourth place in the league table.
Barwell are in sixteenth place, eight points off the play-offs and five off the relegation zone. In the last month Barwell have only played one league game, a 1-1 draw with Halesowen Town two weeks ago.
Their last six results have been:
Sat 14th Nov Halesowen (away) drew 1-1 Carney
Team: Liam Castle, Scott Lower, Eddy Nisevic, Liam Kay, Declan Towers, Richard Lavery, Alex Tomkinson, Callum Woodward (Danny Gaunt 84), Jamie Towers (Iyseden Christie 77), Brady Hickey (Nigel Julien 67), Ant Carney. Sub not used: Guy Hadland
(Christie has since gone to Halesowen)
Tues 10th Nov Doodson Loughborough (home) drew 2-2 Lower, Towers won 5-4 on penalties
Sat 7th Nov FA Cup 1R Welling (home) lost 0-2.
Sat 31st Oct Leamington (away) lost 1-6. Carney
Tues 27th Oct FA Cup 4q replay Rushden (away) won 1-0. Hickey
Sat 24th Oct FA Cup 4q Rushden (home) drew 2-2. Carney, Lavery
The sides met at Heritage Park in the early stages of the season. Goals from Graeme Armstrong, Nathan Cartman and Tom Portas saw the Quakers come away with a 3-1 win.
[caption id="attachment_15061" align="alignnone" width="300"]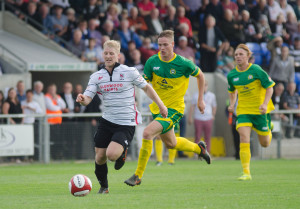 Tom Portas runs through to score against Barwell[/caption]
Portas is now back to full fitness and will be part of the squad, as well as Terry Galbraith and Kevin Burgess who were both rested for the game on Sutton Coldfield's artificial surface.
The only players out are striker Amar Purewal, who is steadily recovering from a cruciate injury, and midfielder Phil Turnbull, who might be back before Christmas.
Kick-off on Saturday at Barwell is 3pm.
Updates on the game will be made on the club's official Facebook and Twitter feeds.