Be a DFC digital or programme sponsor!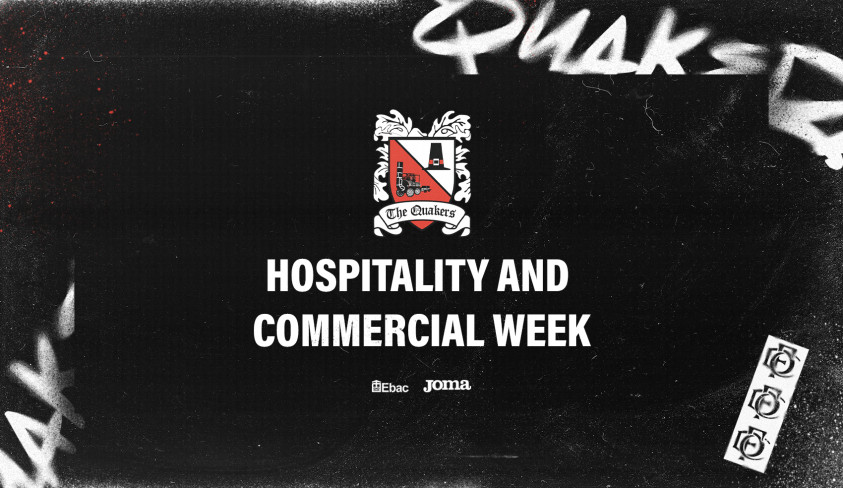 Opportunities for everybody
Here's the latest commercial feature in our Hospitality and Commercial week!
Advertise your company on our website, on Quaker TV, or sponsor the match highlights.
We have various platforms which we can offer for advertising your company or business:
Our official website, which has had eleven million visits in five years. The official website is the only one that carries all the club news, match highlights and interviews.
Our official Facebook, Twitter, TikTok and Instagram, which have a combined following of over 60,000 subscribers
Our official YouTube channel, which is regarded as one of the most professional in the league. Our cameras are at every home and away game.
Quaker TV, one of the best streaming services in the division
Website sponsor: Your company logo will be prominent on our website, with a link to your company website.
Website page sponsor: We can put your company logo on any of our website pages, with a link to your company website.
Match highlights sponsor: Publicise your company on our very popular match highlights package – it received 10,000 views for the Walsall FA Cup tie in 2019.
Quaker TV sponsor: Publicise your company on Quaker TV – our live streaming service which was regarded as one of the best in the league last season.
Prices are negotiable depending on your requirements.
Contact us on commercial@darlingtonfc.org
Check our commercial brochure here: https://darlingtonfc.co.uk/Darlington-FC-Commercial-2122
Sponsor our matchday programme:
Our matchday programme is recognised as one of the best in the National League North, and also in the country. It finished in the top 30 out of several hundred in the country four seasons ago!
It has been amongst the best in the country in the last eight years, and contains many interesting articles about the club, its people and its history, and regularly sells out at every home game. We also have subscribers from all around the world.
Full Page advertisement:
Your company ad in full colour for the season: £500 plus Vat (full page) £275 plus VAT (half page)
Drop us a line on commercial@darlingtonfc.org.
Check our commercial brochure here: https://darlingtonfc.co.uk/Darlington-FC-Commercial-2122
Do you want to buy a ticket for Saturday's game against Newcastle Under 23s? Check here: