Best of luck to several former Quakers at Wembley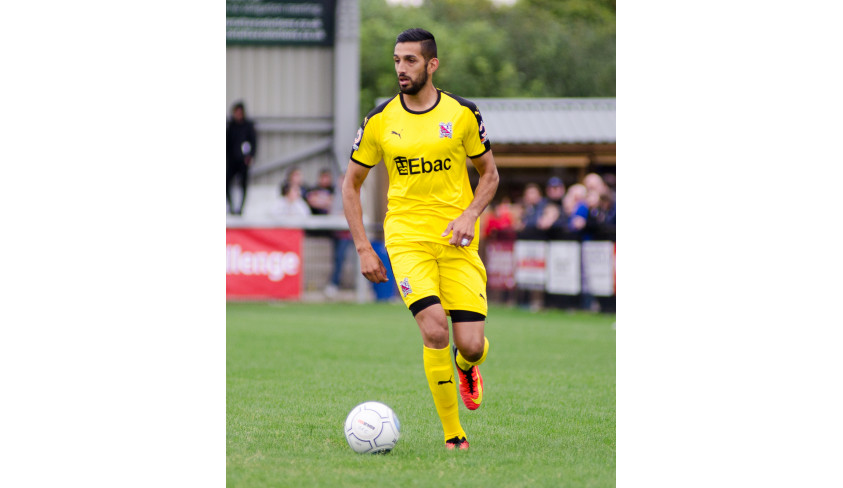 FA Vase and Trophy finals for 2020 at Wembley on Monday
We would like to wish the best of luck to several former Darlington players who will be taking part in the delayed 2020 FA Vase and FA Trophy finals at Wembley on Monday.
The Vase final is between two Northern League clubs, Hebburn and Consett.
Amar Purewal, who was part of three promotion winning squads. He's playing up front for Hebburn.
Arjun Purewal, who played in our Northern League title winning season and scored our first goal in the Northern League – he's skipper and centre half of Consett.
Amar and Arjun will be playing on opposite sides in the Vase final, which is believed to be the first time that identical twins have faced each other in a major final!
Graeme Armstrong, who helped us win two promotions and will always be remembered for scoring that memorable hat trick at Whitby. He'll be playing up front for Hebburn.
Dan Groves, who came through our youth set up and made 16 appearances for us before he left at the end of the 2009-10 season. He'll be in defence for Hebburn.
The Trophy final is between Harrogate Town and Concord Rangers.
Lining up in the Harrogate squad are:
Striker Mark Beck, who scored 18 goals for us in the 2016-17 season when we reached the play off positions
Midfielder Josh Falkingham, who made 29 appearances for us in the 2016-17 season
Defender Will Smith, who made 14 appearances for us when he was on loan from Barnsley in the 2018-19 season
Keeper Melvin Minter, who made six appearances on loan from Harrogate last season before being recalled.
The games are being played behind closed doors, but are being televised by BT Sport.
The finals have been delayed for a year because of the pandemic – the competition was up to the semi final stage when the first lockdown came along.